Disclaimer: We are owned and operated by GoodMorning.com. We hire 3rd-party engineers and use public data to rate mattresses on over 25 criteria that we believe are important. Brands we own – Douglas, Logan & Cove, and Novosbed – are reviewed and advertised where indicated. Views expressed here are our opinions only. Full details.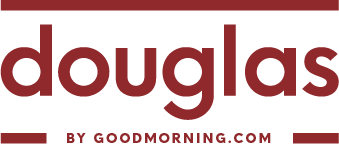 Made In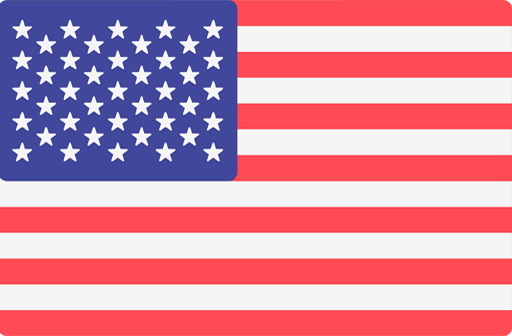 USA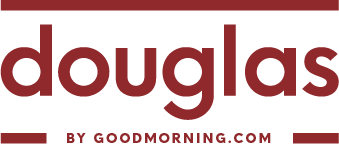 Made In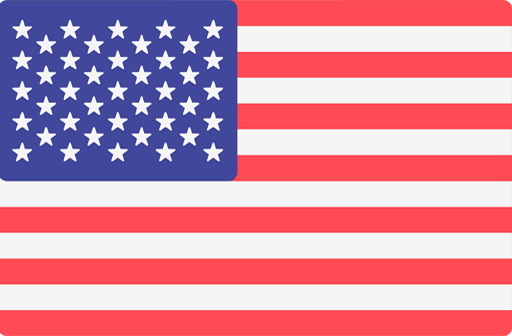 USA
Disclaimer: We are owned and operated by GoodMorning.com. We hire 3rd-party engineers and use public data to rate mattresses on over 25 criteria that we believe are important. Brands we own – Douglas, Logan & Cove, and Novosbed – are reviewed and advertised where indicated. Views expressed here are our opinions only. Full details.
Douglas Mattress Review
Douglas is a medium-firm foam mattress with a cooling gel comfort layer.
Top-Rated Mattress Under $750
Delivered in a Box
10,000+ Verified Five-Star Reviews
Key Features
Cooling top layer
Pressure-point relief
Excellent motion isolation
Eco-conscious design
120-night sleep trial
15-year warranty
Available in RV sizes
Free shipping*, returns & pickup
* Fees apply for California, Hawaii, and Alaska.
Is Douglas Really the Best Value for Your Money?
Douglas entered the bed-in-a-box market in 2017 and quickly gained popularity for its high quality and enticingly low prices. In the years since, Douglas ($599+) has become a top competitor to brands like Nectar ($873+), Casper ($895+), and Helix ($899+). Available in one crowd-pleasing firmness option, the made-in-USA Douglas mattress is an affordable and eco-conscious brand that has amassed thousands of five-star reviews.
You'll Love Douglas If You Want...
A lower-priced alternative to Casper or Helix
Great value for your money
A cooler night's sleep
A foam mattress with above-average firmness
An eco-conscious product
Excellent motion isolation
A latex-free mattress
Skip This Mattress If You...
Live outside of North America
Want a spring-based mattress
Prefer your mattress to be very soft
"After a failed back surgery I decided to try a new mattress to see if that could provide some relief. Best buy ever, it has been a life saver for my lower back pain and hip pain! We own two for our house. The dog loves it too!"
-Liza Y., Verified Buyer
02/27/20
---
Table of Contents
Jump to any section by clicking the links below:
First Impressions: Straight Out of the Box
The Arrival 
Douglas can be purchased from GoodMorning.com. 
The mattress arrives at your door in a cardboard box and is shipped free of charge to households across the United States. In most cases, you can waive the necessary signature and have the mattress dropped off while you're away from home. For customers in California, Hawaii, and Alaska, there are additional shipping charges.

The Unboxing
Once unboxed and out of the packaging, Douglas expands to its full, 10-inch height in less than a minute.
The Look
The overall appearance of the mattress is attractive and streamlined. Douglas has a red and white colour scheme, and the mountain-inspired design details are a fun homage to the Rocky Mountains. The crisp, white knit cover has a diamond-shaped quilted pattern that is exceptionally soft to the touch.
The Feel
Douglas is available in what the company refers to as a 'single, fine-tuned firmness' option. There is a minimal amount of sink when you first lay down, but as you settle, you will feel the top comfort layer contour to your body. This gentle cradling is a signature of memory foam mattresses and the reason that people who experience pressure-points prefer a foam sleep surface. Not too soft or too firm, Douglas strikes that 'Goldilocks' balance most sleepers want.
Official Test Results: How Do Engineers Rate the Douglas Mattress?
The following results were determined by licensed 3rd-party engineers, commissioned by us:
To be able to accurately rate and compare the performance of the mattresses reviewed on this website, it was necessary to hire licensed 3rd-party engineers. Their independence and operating standards help to ensure the results remain unbiased, valid, and reliable. Each mattress was evaluated using the same strict methodology to protect the overall integrity of the results. The full report is linked below and has been given the official stamp of approval from a certified engineer operating under a strict ethical code of conduct.
*Be advised: Mattress testing conducted outside of this professional standard poses a greater risk of validity errors or reviewer bias.*
How Our Engineers Test Each Mattress:
| Test Scores | Douglas |
| --- | --- |
| Firmness: | 6.6 / 10 |
| Edge support: | 7.3 / 10 |
| Motion isolation: | 8.3 / 10 |
| Bounce: | 3.2 / 10 |
We classify Douglas as a medium-firm mattress, and the engineering report confirms our experience. Firmness is graded on a spectrum, with higher numbers indicating a firmer mattress. At 6.6/10, there is minimal sinkage thanks to a thick motion-isolating support layer. However, sleepers will find that the foam conforms nicely to the body as they settle into the sleep surface. The three responsive foam layers promote gentle contouring and softness while still maintaining proper spinal alignment for all sleep styles.
When compared to other foam mattresses, Douglas earns quite a high ranking for its edge support. Unlike the Helix or Casper mattresses we've tested, Douglas experienced a low degree of sinkage when our third-party engineers applied weight to the sidewalls. Mattresses with higher edge support are less likely to collapse when people sit at the sides or foot of the bed. Additional support at the sidewalls makes getting off the mattress more comfortable and is especially helpful for people who may have mobility issues.
A primary reason that people love foam mattresses is the superior motion-isolation. Once again, Douglas doesn't disappoint in this category. Thanks to a thick support zone and responsive transition layer, you will experience little to no motion transfer from one side of the bed to the other. If you share your bed with a partner or pets, investing in a mattress with a high motion isolation score will reduce the likelihood of sleep disturbances.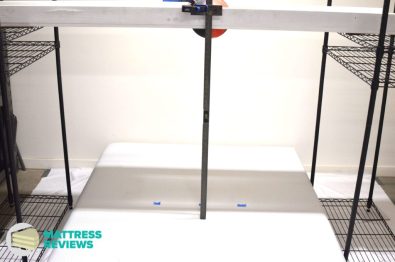 The superior motion isolation and use of specialty foams ensure sleepers experience almost no bounce when laying on the Douglas. Light sleepers generally prefer mattresses with very little bounce because they feel less motion transfer from their sleep partner moving or getting out of bed. If you enjoy a springier sleep surface, a foam mattress is probably not for you.

Mattress Construction: What Is the Douglas Mattress Made Of?
| Construction | Douglas |
| --- | --- |
| Mattress height: | 10" |
| Number of layers: | 3 |
| Comfort layer: | 2" Luxury ecoLight® Cooling Gel Foam |
| Transition layer: | 2" Premium Elastex® Foam |
| Support layer: | 6" Motion-Isolation Support Foam |
| Cover materials: | Polyester, Tencel®, Spandex |
| Machine-washable cover: | No |
| Made in: | USA |
Douglas proudly promotes its use of eco-conscious materials. If you're interested in sustainability, you'll appreciate the efforts the brand has taken to lower its carbon footprint across the entire manufacturing process.
The choice to develop and source environmentally conscious components doesn't come at a sacrifice to quality. Douglas feels plush and supportive and delivers on the comfort that people have come to appreciate from popular bed-in-a-box brands.
Douglas is a combination foam mattress made up of three specialty foam layers.
First layer: 2" of cooling gel foam. Douglas' proprietary cooling gel foam is lighter and less carbon-intensive than conventional memory foams. In addition to having a lower environmental impact, the cooling gel won't retain heat and circulates air much more freely than some of Douglas' competitors. Foam density: 2.5 lbs/ft3.
Second layer: 2" of Elastex® foam. This transition layer provides spring and support. Many mattresses use latex for similar reasons. The synthetic Elastex® foam is free of the allergy-causing chemicals found in latex. Foam density: 1.85 lbs/ft3.
Third layer: 6" Motion-Isolation foam. Finally, more than half of Douglas' height comes from the motion isolation support layer. The density of the foam almost entirely eliminates motion transfer, so you will sleep soundly, even if your bedmate tosses and turns all night long. Foam density: 1.85 lbs/ft3.
Of note: The foam used in Douglas' comfort layer weighs less than traditional high-density memory foam (which starts at 4 to 5 lbs/ft3). It has a lower petrochemical volume as compared to conventional memory foam. The lighter material has a positive impact on the environment in the form of a lower carbon footprint while still providing the same tactile benefits of denser foam.
The plant-derived CoolSense® cover is made from sustainable Tencel® fibers that draw moisture away from the surface. The cover's natural breathability also helps to improve air circulation throughout the mattress layers.
When it comes to care and general upkeep, the top cover has a 360° zipper for easy removal. The cover is spot-clean only (scrub with a mild fabric cleaner or baking soda). Once the cover has been cleaned, it can be reattached in seconds without having to lift or move the mattress.
Brand Bio: What's the Story Behind Douglas?
Company Overview
Douglas
Launched:
2017
BBB rating:
A+
Made in:
USA
Ownership:
Privately owned
(GoodMorning.com)
Warranty:
15 years
Where to buy:
CLICK HERE
Douglas is part of GoodMorning.com, an independent online mattress retailer that operates in the United States and Canada.
Released in 2017, Douglas is GoodMorning.com's answer to the one-firmness-fits-all model that has become increasingly popular in recent years. Douglas has benefited from the experience of its parent company's first mattress, Novosbed. Built using eight years' worth of engineering data and customer feedback, Douglas is a thoughtfully designed all-foam mattress offered at a great low price.
This made-in-USA mattress openly positions itself as an eco-conscious alternative to other direct-to-consumer mattresses. Douglas mattresses sold in the US are manufactured in Pennsylvania. The company uses plant-based materials and foam with a less carbon-intensive manufacturing process than many of its competitors.
Delivery, Sleep Trial & Returns
Delivery, Trials & Returns
Douglas
Courier:
FedEx
Shipping cost:
Free Shipping*
(fees for California, Alaska & Hawaii)
Shipping time:
3–10 days
Sleep trial length:
120 nights
Return ease:
Company picks up
Additional fees:
No
Douglas uses FedEx to deliver their mattresses directly to customers' doors throughout most parts of the United States. The shipment can even be left on a porch or deck if you are away from home. Shipping is free for the majority of Americans, but there is a fee for customers in California, Hawaii, and Alaska. The order ships by ground, and you'll receive your bed within 10 days. Douglas is also available in Canada.
How long is the Douglas sleep trial?
At 120 nights, the Douglas sleep trial is much longer than the more typical 100 nights. The company also arranges to pick up returns for free within the sleep trial period and will issue a full refund.
What happens to returned mattresses?
Returned Douglas mattresses are either donated to nearby community organizations or picked up by a local recycling partner, depending on regional restrictions.
How will the Douglas mattress arrive?
The Douglas mattress is delivered in a cardboard box that is 45 inches tall and 18 inches wide. If there is slight wear-and-tear to the box during shipment, there is no need to worry. The mattress is fully protected from the elements with two layers of heavy-duty plastic – one to form the vacuum seal, and another to keep it tightly rolled in a cylinder shape. If there is damage to your mattress, Douglas has a very responsive customer service team that is available to help work out any product issues.
Can you sleep on Douglas the first night?
Yes! Douglas fully expands in two minutes and is ready to sleep on the same day it's delivered.
Social & Environmental Impact
Eco-Consciousness
Douglas
Green policies:
Recycled cardboard;
Recycled plastic protection
Social responsibility:
Returned mattresses are donated to charity
Box materials:
Recycled cardboard
Foam materials:
Polyurethane
Cover materials:
Polyester, Tencel®, Spandex

CertiPUR-US®:
Yes
Green manufacturing:
Foam made with up to 40% less carbon input
(compared to 4 lb memory foam)
Price and Size Listings: Douglas
Verified as of: This Month | This Week | Today ✅
Twin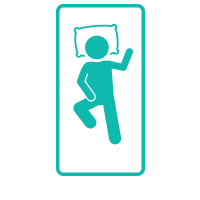 Twin XL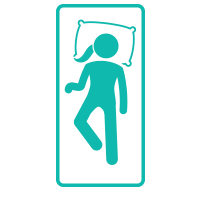 Double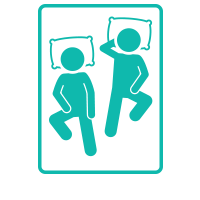 Queen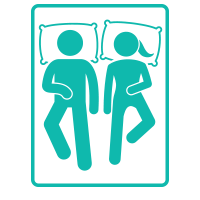 King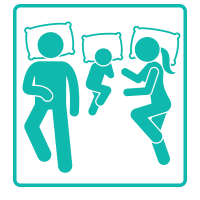 Cal King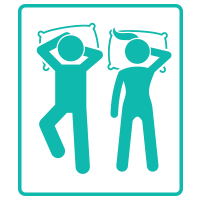 Ratings Breakdown: How the Douglas Mattress Measures Up
There's a reason Douglas placed so highly on our list of best mattresses. Find out why we scored Douglas as one of our top picks and how it could have achieved an even higher rating.
We hire 3rd-party engineers and use public data to rate mattresses on over 25 criteria.
Where Douglas Wins Points
Made in USA
Free shipping to major metro areas
Above-average sleep trial period
Above-average warranty length
Convenient boxed delivery
CertiPur-US® certified foams
Cooling gel foams
Above-average edge support
Above-average motion isolation
Full refunds
Arranged return pickup
A+ Company Rating (BBB)
10,000+ verified customer reviews
Where It Could Do Even Better
Not available to try in-store
Only one firmness option to choose from
No perforated or conduit foam
Final Thoughts on the Douglas Mattress
When it comes to cost, comfort, quality, and convenience, you can't go wrong with Douglas. Carrying on the legacy of its sister brand, Novosbed, Douglas is an all-foam mattress delivering an exceptional sleep experience, but at an even more affordable price point.
Douglas received top scores for its use of high-quality, eco-conscious materials, overall comfort, and excellent value. With a starting price of $599 for a made-in-USA mattress, Douglas is one of the most affordable brands in its category.
We recommend Douglas for sleepers who want the body-contouring comfort of memory foam but require more support and firmness across the entire sleep surface.
Verified Customer Reviews
This is a live feed from the Douglas product page of real reviews from real Douglas customers. The reviews below include any and all sizes, firmness options and/or versions of this product.
Visit the website to see all customer reviews or to filter by rating or topic (e.g. Firmness, Back Support, Delivery).
HAVE YOU ALSO CONSIDERED?
Upgrade for a bit more – $$$$
$
Novosbed
High-Density Memory Foam Mattress
Over 4,900 5-star reviews
Soft, Medium, or Firm
Free firmness adjustment
Made in USA
Starting at $799
Go for a hybrid – $$$$
$
Logan & Cove
Luxury Hybrid Mattress
Over 3,400 5-star reviews
Pillow-top layer
Zoned pocketed coils
Made in USA
Starting at $899