Disclaimer: We are owned and operated by GoodMorning.com. We hire 3rd-party engineers and use public data to rate mattresses on over 30 criteria that we believe are important. Brands we own—Apollo, Brunswick, Cherry, Douglas, Juno, Octave, Logan & Cove, Novosbed, Podium, and Recore—are reviewed and advertised where indicated. Views expressed here are our opinions only. Full details.
Made In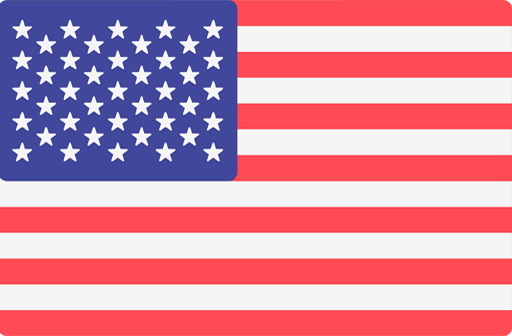 USA
Made In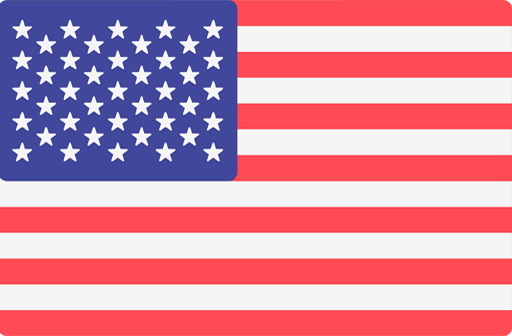 USA
Disclaimer: We are owned and operated by GoodMorning.com. We hire 3rd-party engineers and use public data to rate mattresses on over 30 criteria that we believe are important. Brands we own—Apollo, Brunswick, Cherry, Douglas, Juno, Octave, Logan & Cove, Novosbed, Podium, and Recore—are reviewed and advertised where indicated. Views expressed here are our opinions only. Full details.
Casper Mattress Review (2023)
Casper is a foam mattress brand whose Canadian operations are owned by Sleep Country Holdings Inc. The Casper Original is:
One firmness option
Delivered in a box
Available in Canada and the United States
Key Features
Zoned support
Recycled plastic cover
Matching bedding and home accessories
Six sizes to choose from
Free shipping, returns & pickup*
100-night trial
10-year warranty
*Fees may apply to remote locations.
With Fewer Layers for the Same Price, Is the Latest Casper Worth Nearly $1,500?
Casper Original is the company's flagship product. The latest offering introduced a notable change to the bed's overall construction. Casper Original now has fewer layers, a softer overall feel, and has lost an inch from its total height. Despite the difference in size and composition, the price remains the same, selling at $1,499 CAD for a queen.
As Casper continually increases prices, some brands like Canadian-made Douglas ($799 CAD for a queen) are offering quality mattresses for increasingly affordable prices. Since many customers are attracted to online mattresses for the competitive prices these brands offer, Casper's higher cost could be enough to deter price-conscious shoppers.
Casper might be the first bed-in-a-box mattress that many shoppers can name, but that doesn't mean it's the best – or even the best priced. If you're new to the world of boxed beds, it might be worth it to explore other brands that offer additional features for the same price (or even less) than what you would pay for Casper.
NOTE: The Casper Original has been renamed The Casper.
You'll Like This Mattress If You Want...
A foam mattress with zoned support

A bed with some 'hug'

A North American-based brand

A mattress you can try out in-store before you buy (at select locations)
Skip Casper If You ...
Want a medium-firm or firm mattress
Like good edge support on your mattress
Are considering a cooling gel foam top layer
Want a longer sleep trial
Like a machine-washable top-cover
Winner!
2021 Product of the Year™
Voted the top choice overall in the Mattress-in-a-Box category through a survey of 4,000 Canadians by Kantar.
CYBER THURSDAY SALE!
FREE Sheet Set, Pillow(s), Pillow Protector(s), and Mattress Protector with Mattress Purchase PLUS Other Discounts! (Up To $650 Value)
Sale ends November 30th. See website for details >
| | Douglas | Casper |
| --- | --- | --- |
| Rating | 9.9 | 6.3 |
| Price (Queen) | $799 | $1,499 |
| Made in Canada | | |
| Gel Memory Foam | | |
| Washable Cover | | |
| Trial (Nights) | 365 | 100 |
| Warranty (Years) | 20 | 10 |
Table of Contents
Jump to any section by clicking the links below:
First Impressions: Straight Out of the Box
The Arrival
Casper can be purchased online from the company's website, as well as select retail locations in Canada and the U.S. Shipping is free for most addresses, but fees do apply for some remote areas. The mattress arrives within 1–6 business days in a box that requires two people to lift.
The Unboxing
Like other bed-in-a-box mattresses, Casper is simple to unpack. Once unboxed, the mattress fully expands to 11-inches in height within a few minutes.
The Look
The Casper mattress has a similar design to other online brands, favouring a neutral colour scheme and simple knit cover.
The Feel
The new Casper Original is less firm than previous versions. Casper's top layer is two-inches of 'open-cell' foam, which can be helpful with heat regulation. However, the lighter material does allow for a bit more sink and 'hug' when you lie down on the mattress.
Official Test Results: How Do Engineers Rate Casper?
The following results were determined by licensed 3rd-party engineers, commissioned by us:
To be able to accurately rate and compare the performance of the mattresses reviewed on this website, it was necessary to hire licensed 3rd-party engineers. Their independence and operating standards help to ensure the results remain unbiased, valid, and reliable. Each mattress was evaluated using the same strict methodology to protect the overall integrity of the results. The full report is linked below and has been given the official stamp of approval from an APEGA-certified engineer operating under a strict ethical code of conduct.
*Be advised: Mattress testing conducted outside of this professional standard poses a greater risk of validity errors or reviewer bias.*
How Our Engineers Test Each Mattress:
| Test Scores | Casper Original |
| --- | --- |
| Firmness: | 4.8 / 10 |
| Edge support: | 5.0 / 10 |
| Motion isolation: | 7.1 / 10 |
| Bounce: | 4.8 / 10 |
Feel & Firmness
Casper Original is a medium firmness mattress. The previous version was slightly firmer and had two comfort layers, a zoned transition layer and a bottom support layer.
The new version no longer includes the second comfort layer and has replaced the zoned transition foam with zoned memory foam. This change may account for some of the loss of firmness.
The Casper mattress does not have excessive sinkage; however, you will experience some 'hug' and softness from the comfort layer as you lie down.
Edge Support
Foam mattresses are not known for having great edge support. Less edge stability is often one of the main concerns customers have when moving from traditional innerspring mattresses to foam. Casper's edge support ranking is consistent when compared to other brands in its category.
A lack of stability at the sidewalls can cause problems for people who struggle to get out of bed. People with limited mobility may want a mattress with better edge support. 
Motion Isolation
Motion isolation scores for foam mattresses are usually very good. Lower motion transfer is often one of the main reasons couples make the switch from innerspring to memory foam. Casper has a comparable motion isolation score to other foam mattresses in its category.
Bounce
Since motion isolation scores for foam mattresses are generally good, the bounce is typically lower than you would see for spring-based designs. Casper performed similarly to other foam mattresses during the bounce tests. People looking for a springier sleep surface should consider an innerspring mattress.
Mattress Construction: What's Casper Made Of?
| Construction | Casper Original |
| --- | --- |
| Mattress height: | 11" |
| Number of layers: | 3 |
| Comfort layer: | 1.5" Open-cell foam |
| Transition layer: | 2" Zoned memory foam |
| Support layer: | 7″ Support foam |
| Cover materials: | Polyester, rayon, cotton, spandex |
| Machine washable: | No |
| Made in: | USA |
The Casper Original is available in one firmness option. Casper has championed the 'one-size-fits-all' approach to mattresses, a product offering that other online mattress retailers have adopted, including the Leesa mattress, Purple mattress, and Douglas.
The Casper mattress contains three layers of foam. Like many combination foam mattresses on the market, all layers in the Casper mattress work together to provide an overall level of comfort and support.
First Layer: 2 inches of 'open-cell' polyurethane foam. This top layer provides comfort and moderate heat-regulation. The perforated foam allows for increased airflow throughout the top layer of the mattress. Foam density: unspecified.
Second Layer: 2 inches of memory foam. Casper's transition layer has zoned support, with additional firmness in the central third of the mattress. Foam density: unspecified.
Third Layer: 7 inches of polyurethane support foam. This support layer gives the Casper mattress its structure and prevents sleepers from sinking in too deep. Foam density: unspecified.
Of note: Foam density information for Casper is not publicly available. Mattress-Reviews.com inquired about the density of foam used in its mattresses, but Casper Support stated that they could not disclose this information.
The Casper mattress cover uses polyester made from recycled plastic bottles, as well as cotton, rayon, and spandex.
Casper does not have a removable and machine-washable top cover. In the case of a spill or stain, the cover can be spot-cleaned. Omitting this feature may be of concern to customers who value the ability to regularly clean and care for the surface of their mattress.
Brand Bio: What's the Story Behind Casper?
Company Overview
Casper
Model Launched:
2020
BBB Rating:
A+
Company HQ:
New York City, USA
Ownership:
Durational Capital Management
Warranty:
10 years
Where to buy:
Online;
3rd-party stores;
Casper-owned stores
Casper was one of the early bed-in-a-box brands to garner attention in North America. Thanks to a sizable marketing budget and past celebrity ownership and investment, the Casper mattress is often the first online mattress that people recognize. Since launching in 2014, however, dozens of competitors have managed to chip away at the trendy brand's prominence by offering more specialized options, a lower price point, or a combination of the two.
Headquartered in the United States, Casper now operates strictly within the U.S. and Canada after closing its European operations in order to focus on the North American market. Having received tens of millions of dollars in funding from the Target Corporation and celebrities like Ashton Kutcher, Casper has grown its product catalogue by offering budget and premium versions under the Casper name, along with a selection of bedding accessories and home decor items.
Delivery, Sleep Trial & Returns
| Delivery, Trials, Returns | Casper |
| --- | --- |
| Courier: | UPS |
| Shipping cost: | Free |
| Shipping time: | 1–6 days |
| Sleep trial length: | 100 nights |
| Return ease: | Company picks up |
| Additional fees: | No |
Casper delivers throughout most parts of Canada and the United States. In some cases, the delivery can be left outside while the customer is away from home. Shipping is free for Americans and Canadians, and Casper customers can expect their new mattress within 1 to 6 business days.
Like many bed-in-a-box companies, Casper heavily promotes its mattress sleep trial. At 100 nights, this sleep trial is average in length when compared to other online brands. The company also offers free mattress pick-up and a full refund when returned.
It is worth noting that Mattress-Reviews.com did not complete the return process, but received this information via the 'Live Chat' function on Casper's website.
Social & Environmental Impact
| Eco-Consciousness | Casper Original |
| --- | --- |
| Green policies: | Mattress cover made using recycled bottles and organic cotton |
| Social responsibility: | Returned mattresses are donated to charity when possible |
| Box materials: | Bleached cardboard with colored ink |
| Foam materials: | Polyurethane |
| Cover materials: | Polyester, rayon, cotton, spandex |
| CertiPUR-US®: | Yes |
| Green manufacturing: | Recycled plastic and organic cotton used in mattress cover |
Price and Size Listings: Casper
Twin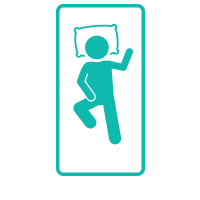 Twin XL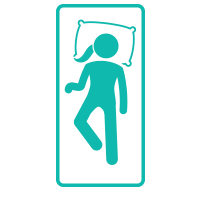 39″ x 80″ x 11″
$1,149 CAD
Double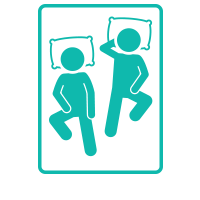 54″ x 75″ x 11″
$1,449 CAD
Queen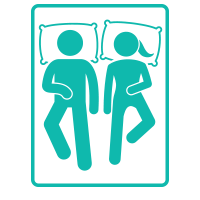 60″ x 80″ x 11″
$1,499 CAD
King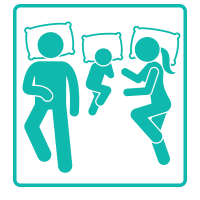 76″ x 80″ x 11″
$1,999 CAD
Cal King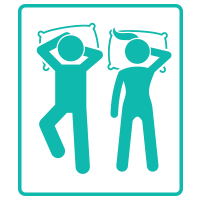 72″ x 84″ x 11″
$1,999 CAD
Rating Breakdown: How Casper Measures Up
We hire 3rd-party engineers and use public data to rate mattresses on over 25 criteria.
Where Casper Gains Points
Free shipping to major metro areas
Perforated foam
10-year warranty
Convenient boxed delivery
CertiPur-US® certified foams
Above-average motion isolation
Full refunds
Arranged return pickup
Where Casper Could Improve
More than one firmness option to choose from
Include cooling gel or conduit foam
Priced under $1,000 for a queen
Publicly disclose their foam densities
Have a machine-washable cover
Final Thoughts on Casper
Because Casper has gone through so many versions of its original mattress, every new model should be evaluated separately from the bed that first put the brand on the map. However, despite losing a comfort layer and its slightly shorter profile, the updated Casper Original is still an above-average foam mattress.
Due to its brand awareness, customers are likely more familiar with Casper than other products in its category. Casper has spent a lot of money on attractive and "trendy" ads to appeal to customers looking for a new mattress. Before you make a commitment that will impact your sleep for the next seven to ten years (or more), you may want to do some research into the other options available to you. To help you narrow down options, we have compiled our picks for 2023's Best Mattresses!