Disclaimer: We are owned and operated by GoodMorning.com. We hire 3rd-party engineers and use public data to rate mattresses on over 30 criteria that we believe are important. Brands we own – Apollo, Brunswick, Cherry, Douglas, Juno, Logan & Cove, Novosbed, Podium, and Recore – are reviewed and advertised where indicated. Views expressed here are our opinions only. Full details.
Made In
Canada
Shop Now
LIMITED TIME OFFER!
FREE Sheets, Pillow(s), Mattress Protector, Pillow Protector(s) (up to a $650 value), and 15% OFF All Other Accessories with Mattress Purchase.
Sale ends June 7th. Terms apply.
Made In
Canada
Disclaimer: We are owned and operated by GoodMorning.com. We hire 3rd-party engineers and use public data to rate mattresses on over 30 criteria that we believe are important. Brands we own – Apollo, Brunswick, Cherry, Douglas, Juno, Logan & Cove, Novosbed, Podium, and Recore – are reviewed and advertised where indicated. Views expressed here are our opinions only. Full details.
LIMITED TIME OFFER!
FREE Sheets, Pillow(s), Mattress Protector, Pillow Protector(s) (up to a $650 value), and 15% OFF All Other Accessories with Mattress Purchase.
Sale ends June 7th. Terms apply.
Shop Now
Douglas Alpine Mattress Review (2023)
Douglas Alpine is an upgraded version of the award-winning Douglas Original mattress, with more cooling, support, and pressure-point relief.
Medium-firm feel with full-body support
Virtually eliminates motion transfer
11-inch height; 3 premium foam layers
Free bedding bundle with mattress purchase (up to $650 value)
Key Features
Dual-action cooling
Enhanced pressure relief
Temperature balancing
Eco-conscious design
365-night sleep trial
20-year warranty
Available in RV sizes
Free shipping, returns & pickup*
* Fees may apply for some remote locations.
Winner! 2021 Product of the Year™
Voted the top choice overall in the Mattress-in-a-Box category according to a survey of 4,000 Canadians by Kantar.
*Douglas Original Mattress
Progress Never Stops: "Canada's Best Mattress" Continues to Get Even Better
For the past four years, the Douglas Original mattress has held the top spot in our annual list of best mattresses. To earn this distinction, the Canadian-made Douglas beat out over 120 other popular mattress brands in a competition that factors in over 30 criteria important to mattress shoppers.
For any other company, this type of continual success might lead to complacency.
Not so with Douglas.
Five years after the first Douglas mattress was brought to market, the proudly Canadian mattress maker continues to innovate, expanding its lineup with not one, but two brand-new mattresses.
The Douglas Alpine and Douglas Summit (read our review of the Douglas Summit here) are two incremental upgrades to the award-winning Douglas Original.
The original Douglas was designed to deliver the most value possible for Canadian sleepers while remaining under a $1,000 price point. But how much better could the Douglas be for $250 more? Or $500 more?
Starting at $799 CAD, the Douglas Alpine is the first step up the Douglas price ladder. We'll review all of the new innovations in this in-depth review.
The Douglas Alpine Mattress
What's the Same Between Douglas Alpine & Douglas Original?
Firmness: Every Douglas mattress has the same "medium-firm" feel that is extremely popular with Canadian sleepers. Medium-firm mattresses provide comfort and support to side, back, and stomach sleepers, and accommodate a wide variety of body types.
Layers & Design: Douglas Alpine uses the same CoolSense® cover and three layers of foam as the Douglas Original, but rebalanced to enhance certain comfort features.
Eco-Conscious Mandate: Douglas continues to use eco-conscious materials and reduced-impact logistics across its manufacturing processes.
🇨🇦 Singular Focus on the Needs of Canadian Sleepers: According to the company's founders, brothers Sam and Andy Prochazka, the first Douglas mattress was created because too many mattresses sold in Canada were made for the needs of American sleepers. Every Douglas mattress is designed exclusively for Canadian preferences, values, and climate conditions, without expensive tariffs that raise the price.
What's Different Between Douglas Alpine & Douglas Original?
Enhanced Cooling, Motion Isolation, and Pressure Relief: By rebalancing the layers, the Douglas Alpine offers more cooling gel to dissipate heat and help you sleep comfortably. The extra inch of height allows for more cushioning around your joints, reducing the likelihood that pressure points will form. And test results show that the Douglas Alpine does an even better job than the Douglas Original at stopping motion transfer, helping to reduce sleep disturbances so that you can enjoy longer, more restorative sleep every night.
Upgraded with Phase-Change Materials to Balance Temperature: Douglas Alpine's ecoLight® cooling gel memory foam is enhanced with Polar® Temperature Balancing. This doesn't just help you to keep cool on hot nights. It also keeps the surface of the mattress from getting too cool on cool nights, providing year-round climate control.
Now with a 365-Night Sleep Trial
In February 2023, Douglas announced a major expansion to its sleep trial. With any Douglas mattress purchase, you now have up to 365 nights to try out the mattress at home, with the option to return the mattress for a full refund if you're not satisfied.
⭐ The Douglas sleep trial is nearly 4x longer than the 100 nights most other online mattress companies offer. One hundred nights might seem like plenty of time to decide, but that's only one season. And as any Canadian knows, the weather changes quickly.
Imagine being a hot sleeper but needing to buy a mattress in the winter. If you find yourself sleeping too hot on a Douglas (not very likely), you'll still have the option to return your mattress and find something that better meets your needs. With other mattress brands? You're stuck in a hot (and expensive) bind.
Still a Lower Price than Casper and Other American Mattresses
For just $999 CAD for a queen-size mattress, the Douglas Alpine sells for nearly $500 less than the Casper Original, a similar-sized mattress without cooling gel, phase-change materials, or a washable cover. The Alpine continues the Douglas company tradition of driving down prices for top-quality sleep products.
Tied with Douglas Original for Best Overall Mattress of 2023
Not sure where to start in your search for a new mattress? The Douglas Alpine is a great place to start. It's currently tied with its sister mattress, the Douglas Original, for the top spot in This Year's List of Best Mattresses, and has already sold thousands of units within months of its release.
While the Douglas Alpine sells for a slightly higher price than the Original, it more than makes up for it with its enhanced performance and comfort features.
* * * * *
For our complete review of the Douglas Alpine mattress, please continue reading.
You'll Love Douglas Alpine If You Want...
A lower-priced alternative to Casper or Tempur-Pedic
A free bedding bundle included with purchase
An entire year to test out the mattress at home
Temperature-regulating foam
Fewer sleep disturbances
Extra cooling and pressure-point relief
A latex-free mattress
Skip This Mattress If You...
Want a coil-based mattress
Want a soft or fairly firm mattress
Need to spend less than $800 CAD
Live outside of Canada
The Best Sleep I've Ever Had!!

"I bought this mattress because of positive reviews from family. The first night and every night since I've had the deepest and most restful sleeps I've ever had. I would recommend this mattress to everyone! I absolutely love it!"
-Tyler O., Verified Buyer
01/29/23
---
"Best sleep I have ever had. We stayed in an Airbnb and they had the mattress it was so nice we ordered one before even getting home."
-Clifford K., Verified Buyer
03/11/23
---
"This is our first foam mattress and we couldn't be happier. It allows for great sleeptime temperature regulation (not too hot, not too cold) and motion transfer is non-existent. We used to disturb one another a fair bit at night when we moved around – the difference with this mattress is pretty incredible. It's firm, but manages to provide enough soft support to eliminate any pressure points."
-Greg T., Verified Buyer
02/26/23
---
Table of Contents
Jump to any section by clicking the links below:
First Impressions: Straight Out of the Box
The Arrival 
The Douglas Alpine arrives at your door in a cardboard box about the size of a hockey bag. The compact size makes the package easier to navigate through your home and into the room of choice.
Douglas Alpine mattresses include free shipping to most addresses across Canada, though a flat shipping fee may apply to certain remote locations. Outside of Quebec, you can even waive the signature requirement and have the mattress dropped off while you're away from home.
The Unboxing
Once unboxed and out of the packaging, Douglas expands to its full, 11-inch height within a couple of minutes. You can even sleep on the Douglas Alpine the same night it arrives.
The Look
The red-and-white colour scheme and Rocky Mountain stitching are an homage to the brand's Western Canadian roots. Douglas Alpine shares the same tight-top design as its sister models, the Douglas Original and Douglas Summit, with the red Douglas nameplate and Alpine tags sewn to its front sidewall. The iconic red zipper makes it easy to unzip and wash the top cover whenever needed.
The Feel
Like the other two Douglas mattresses, the Alpine comes in a single firmness: "medium-firm." (Engineer testing confirms that all three models of the Douglas mattress fall within 0.3 points of each other on the 10-point firmness scale.)
Medium-firm is a popular choice with Canadians, as it caters to all sleep style and a very wide range of body weights. Douglas Alpine offers a solid base for lower back support and spinal alignment, but provides considerably more pressure-point relief and cushioning than traditional firm mattresses. Take note of that last point if you have sensitive joints or a lean figure.
Surprisingly, the Douglas Alpine is quite cool to the touch for a foam mattress. It also supports the body evenly. Unlike dense memory foam mattresses, the Alpine does not form noticeable body grooves as it contours to your body.
Official Test Results: How Do Engineers Rate the Douglas Mattress?
The following results were determined by licensed 3rd-party engineers, commissioned by us:
To be able to accurately rate and compare the performance of the mattresses reviewed on this website, it was necessary to hire licensed 3rd-party engineers. Their independence and operating standards help to ensure the results remain unbiased, valid, and reliable. Each mattress was evaluated using the same strict methodology to protect the overall integrity of the results. The full report is linked below and has been given the official stamp of approval from an APEGA-certified engineer operating under a strict ethical code of conduct.
*Be advised: Mattress testing conducted outside of this professional standard poses a greater risk of validity errors or reviewer bias.*
How Our Engineers Test Each Mattress:
| Test Scores | Douglas Alpine |
| --- | --- |
| Firmness: | 6.4 / 10 |
| Edge support: | 6.1 / 10 |
| Motion isolation: | 8.5 / 10 |
| Bounce: | 3.6 / 10 |
Rather than complicating the buying decision, all three Douglas mattresses were designed to be "medium-firm." That means they are slightly on the firmer side, but they provide a bit more cushioning than you would expect from a firm mattress.
The third-party testing we commissioned confirmed this very fact. Each of the three Douglas mattresses was rated within three-tenths of a point of each other. The Douglas Alpine received a firmness rating of 6.4 / 10, which is exactly where you would expect a medium-firm mattress to land on the firmness spectrum.
Medium-firm mattresses are a great choice for most Canadian sleepers. It tends to be the firmness that suits the widest range of body types and sleep styles. So if you are sharing a bed, are unsure of which firmness to choose, or are furnishing a guest room that several different sleepers will occupy over the years, a medium-firm mattress like the Douglas Alpine is the ideal choice.
Because they are primarily engineered to cushion pressure points and reduce motion transfer, foam mattresses are generally not known for their edge support. This might be an acceptable compromise for many mattress shoppers. Unless you spend a lot of time sitting along the edge of the mattress, or you have reduced mobility and require the extra support to help get out of bed, then robust edges are more of a luxury than a must-have feature.
Surprisingly, the Douglas Alpine earned a very solid edge support score, especially for an all-foam mattress. According to the third-party engineers we commission to test and rate every mattress we review, the Douglas Alpine earned an edge support rating of 6.1 / 10.
To put this score in context, Douglas Alpine has a better edge support rating than any of the Casper Original mattress (5.0), Endy (3.9), Purple Plus (2.3), or Novosbed (3.8–5.8).
In the mattress industry, no other brand rates better for motion isolation than Douglas. We have now tested and reviewed over 120 popular mattresses for motion isolation. Of all those mattresses, the three Douglas models – the Original, Alpine, and Summit – have earned three of the four best scores ever recorded, including the two top ratings.
With an 8.5 / 10 rating, the Douglas Alpine has earned the second-best motion isolation rating of any mattress we tested. Only its sister model, the Douglas Summit, has shown itself to be better at reducing motion transfer than the Alpine. If you are a light sleeper or you share your bed with a partner, you will want to seriously consider the Douglas Alpine for your next mattress.
Why is motion isolation so important?
Like how text messages and push notifications can disrupt your focus, movement along the bed's surface can disturb your sleep. Sleep disturbances, even small ones, disrupt restorative deep sleep and REM cycles, replacing them with less-restorative light sleep. You may not even recognize the effects of fragmented sleep at first, but repeated over many nights, it can lead to chronic fatigue and sluggishness. A mattress with excellent motion isolation can help you feel rejuvenated and energetic during the day by prolonging your restorative sleep cycles by minimizing motion disturbances.
Similar to firmness, how bouncy you want your mattress is mostly a matter of personal preference. While some sleepers enjoy more responsive mattresses that offer the body momentum in getting up and off the mattress, others may prefer a mattress that absorbs compression and neutralizes movement.
According to testing by third-party engineers (commissioned by us), the Douglas Alpine has a bounce rating of 3.6 / 10. This score is typical of an all-foam mattress. Reading into the numbers further, we can see that the Douglas Alpine has the solid base of support necessary to provide some bounce; however, the Alpine is more known for its cushioning feel that neutralizes movement.
Shoppers seeking a bouncier, more responsive style of mattress should check out our curated list of Best Hybrid Mattresses.

Mattress Construction: What Is the Douglas Alpine Mattress Made Of?
Construction
Douglas Alpine
Mattress height:
11"
Number of layers:
3
Comfort layer:
2.25" Luxury ecoLight® Cooling Gel Foam
+ Polar® Temperature Balancing
Transition layer:
2.25" Premium Elastex® Foam
Support layer:
6.5" Motion-Isolation Support Foam
Cover materials:
Polyester, Infinitex™, Spandex
Machine-washable cover:
Yes
Made in:
Canada
Douglas proudly promotes its use of eco-conscious materials. If you're interested in sustainability, you'll appreciate the company's efforts to lower its carbon footprint across the entire manufacturing process.
The choice to develop and source environmentally conscious components doesn't come at a sacrifice to quality. Douglas Alpine feels plush and supportive and delivers the comfort that people have come to expect from the top bed-in-a-box brands.
Like the other two Douglas mattresses, the Douglas Alpine is a combination foam mattress made up of three specialty foam layers.
First layer: 2.25" of ecoLight® cooling gel foam + Polar® Temperature Balancing. Douglas' proprietary cooling gel foam is lighter, more durable, and less carbon-intensive than conventional memory foams (as tested to ASTM D3574-I3 Procedure C, against 4lb memory foam). Because it is infused with cooling gel, this layer won't retain heat and circulates air much more freely than the equivalent layers in some of Douglas' top competitors.


---

The comfort of this layer is also enhanced with Polar® Temperature Balancing, a phase-change material, or "PCM," that keeps the temperature of the mattress within a comfortable range. The PCM absorbs excess body heat during warm evenings, and releases the heat back to you during colder nights. Foam density: 2.5 lbs/ft3.
Second layer: 2.25" of Elastex® foam. This transition layer provides spring and support. Many mattresses use latex for similar reasons. The synthetic Infinitex™ foam is free of the allergy-causing chemicals found in latex. Foam density: 1.85 lbs/ft3.
Third layer: 6.5" Motion-Isolation foam. Lastly, more than half of Douglas' height comes from the motion isolation support layer. The density of the foam almost eliminates all motion transfer, so you will sleep soundly, even if your bedmate tosses and turns all night long. Foam density: 1.85 lbs/ft3.
Douglas's patented CoolSense® cover is made from sustainable Infinitex™ fibres. This plant-derived fabric draws moisture away from the surface of the mattress, leaving you with a dry sleep surface. Not only does this help to reduce the chances of odour building up where you sleep, but the cover's natural breathability also helps to improve air circulation throughout the mattress layers. This breathable gradient allows Douglas's ecoLight® cooling gel foam and phase-change materials to keep your body at a comfortable temperature.
Are you craving an even cooler sleep? Consider upgrading to the Douglas Summit mattress. The top cover of the Douglas Summit is interwoven with CryoFusion™ cooling nanofibres. This innovative fabric makes the cover noticeably cool to the touch, an extra luxury on warm summer evenings.
Cleaning & Care Instructions
When it comes to care and general upkeep, the machine-washable top cover has a 360° zipper for easy removal. Once the cover has been cleaned, it can be reattached in seconds without lifting or moging the mattress.
How to clean the removable top cover:
Unzip the upper portion of the cover;
Put in the washing machine on a gentle cycle;
Tumble dry on low or air dry.
Brand Bio: What's the Story Behind Douglas?
Company Overview
Douglas Alpine
Model Launched:
2022
BBB rating:
A+
Trustpilot Rating:
4.8 / 5
"Excellent"
Made in:
Canada
Company HQ:
Canada
Ownership:
Privately owned
(GoodMorning.com)
Warranty:
20 years
Where to buy:
CLICK HERE
Douglas is the top-selling mattress brand by GoodMorning.com, Canada's largest independent online mattress retailer.
The first Douglas mattress was introduced in 2017. At that time, the makers of Douglas recognized an obvious problem in the mattress industry: mattresses sold in Canada were being designed for American sleepers.
The Douglas Original mattress soon filled that gap by creating an extremely comfortable mattress that was:
Manufactured in Canada using Canadian materials
Designed for the unique firmness preferences Canadians love most
Built to perform during all four Canadian seasons
Made with eco-conscious materials and manufacturing processes
Sold at the lowest possible price
Douglas quickly started outselling even well-established mattress brands, earning several accolades as Canada's Best Mattress.
In 2022, Douglas introduced two new mattresses: the Alpine and the Summit. These upgraded models take the same features and values that made the Douglas Original such a success and enhance them with some of the latest innovations in mattress making.
Delivery, Sleep Trial & Returns
| Delivery, Trials & Returns | Douglas Alpine |
| --- | --- |
| Courier: | FedEx |
| Shipping cost: | Free |
| Shipping time: | 3–10 days |
| Sleep trial length: | 365 nights |
| Return ease: | Company picks up |
| Additional fees: | No |
Douglas uses FedEx to deliver their mattresses directly to customers' doors throughout most parts of Canada. The shipment can even be left on a porch or deck if you are away from home. Shipping is free for most Canadians, but fees may apply for some remote locations. The order ships by ground from Ontario or Alberta, which means you'll typically receive your bed within 3 to 10 days after placing your order.
How long is the Douglas sleep trial?
At 365 nights, the Douglas sleep trial is among the longest in Canada. The company also arranges to pick up returns for free within the sleep trial period and will issue a full refund.
What happens to returned mattresses?
Returned Douglas mattresses are donated to nearby community organizations or picked up by a local recycling partner, depending on regional restrictions.
How will the Douglas mattress arrive?
The Douglas mattress is delivered in a cardboard box about the size of a hockey bag. The mattress is fully protected from the elements with two layers of heavy-duty plastic – one to form the vacuum seal, and another to keep it tightly rolled in a cylinder shape. If there is damage to your mattress, Douglas has a very responsive customer service team based in Canada who are available to help work out any product issues.
Can you sleep on Douglas Alpine the first night?
Yes! Douglas fully expands in two minutes and is ready to sleep on the same day it's delivered.
Social & Environmental Impact
Eco-Consciousness
Douglas Alpine
Green policies:
Manufactured using renewable energy (all Eastern Canada Orders);
ecoLight® gel memory foam;
Recycled cardboard;
Recycled plastic protection
Social responsibility:
Returned mattresses are donated to charity
Box materials:
Recycled cardboard
Foam materials:
100% Made in Canada
Cover materials:
Polyester, Infinitex™, Spandex
CertiPUR-US®:
Yes
Green manufacturing:
Manufactured using renewable energy (all Eastern Canada orders)
Price and Size Listings: Douglas Alpine
Verified as of: This Month | This Week | Today ✅
Twin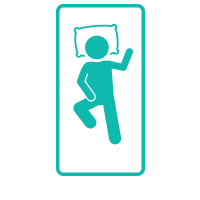 Twin XL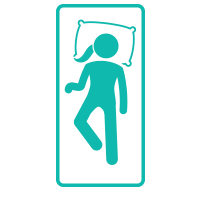 Double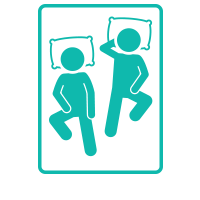 Queen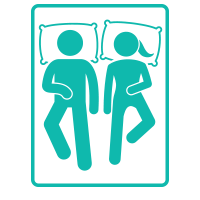 King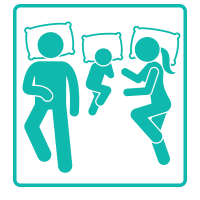 76″ x 80″ x 11″
$1,099 CAD
Cal King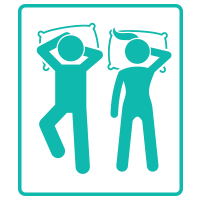 72″ x 84″ x 11″
$1,099 CAD
Ratings Breakdown: How the Douglas Alpine Mattress Measures Up
There's a reason Douglas placed so highly on our list of best mattresses. Find out why we scored Douglas as our top pick and how it could have achieved an even higher rating.
We hire 3rd-party engineers and use public data to rate mattresses on over 25 criteria.
Where Douglas Alpine Wins Points
Made in Canada
Free shipping to major metro areas
The industry's longest risk-free trial
Above-average warranty length
Convenient boxed delivery
CertiPur-US® certified foams
Cooling gel foams
Phase-change materials
Above-average edge support
Above-average motion isolation
Full refunds
Arranged return pickup
A+ Company Rating (BBB)
10,000+ model reviews from customers
Where It Could Do Even Better
Multiple firmness options
Perforated or conduit foams
Zoned support
High-density memory foam
Final Thoughts on the Douglas Alpine Mattress
Few mattress brands have had anywhere near the success that Douglas has had over the past decade. The Canadian-centric brand has sold over 150,000 mattresses in Canada and racked up an impressive list of industry awards.
And the thousands of Douglas Alpine owners? They're big fans so far, too. At the time of publication, the Douglas Alpine has a product rating of 4.8 out of 5. (For reference: The Casper Original has a customer rating of only 4.4 out of 5.)
Instead of considering the Douglas lineup as three distinct mattresses, it might be more helpful to think of them as one reliably great mattress, offered within three common price segments.
But of the three Douglas mattresses, the Douglas Alpine might be the best value of them all.
While it doesn't have the incredibly low price of the Douglas Original, or the top-of-the-line prestige of the Summit, the Alpine seems to offer the best ratio of features per dollar. It has a reliably comfortable medium-firm feel that over 11,000 Douglas owners have already endorsed with 5-star reviews. It has exceptional cooling, edge support, and motion isolation – even for a foam mattress! And the company continues to act as a steward for both the needs of Canadian sleepers and our environment, helping everyone sleep better at night.
If you're in the market for a memory foam mattress, you could not choose a better mattress than the Canadian-made Douglas Alpine. And if you do so, you'll also get a free bedding bundle and 365 nights to be 100% sure that the Alpine is the right choice for you.
Verified Customer Reviews
This is a live feed from the Douglas website of real reviews from real Douglas customers. The reviews below include any and all sizes, firmness options and/or versions of this product.
Visit the website to see all customer reviews or to filter by rating or topic (e.g. Firmness, Back Support, Delivery).
HAVE YOU ALSO CONSIDERED?
Spend a bit less – $$$
$
$
Douglas Original
Canada's Cooling Foam Mattress
Cooling gel foam
3 layers / 10″ height
Machine-washable cover
Made in Canada
Starting at $599 CAD
Upgrade your bed frame
Podium
Canada's Premium Adjustable Bed
Zero-G function
Three massage modes
Head and foot elevation
4 USB ports; wireless remote
Starting at $949 CAD