Disclaimer: We are owned and operated by GoodMorning.com. We hire 3rd-party engineers and use public data to rate mattresses on over 30 criteria that we believe are important. Brands we own – Apollo, Brunswick, Cherry, Douglas, Juno, Logan & Cove, Novosbed, Podium, and Recore – are reviewed and advertised where indicated. Views expressed here are our opinions only. Full details.
Made In
Canada
Made In
Canada
Disclaimer: We are owned and operated by GoodMorning.com. We hire 3rd-party engineers and use public data to rate mattresses on over 30 criteria that we believe are important. Brands we own – Apollo, Brunswick, Cherry, Douglas, Juno, Logan & Cove, Novosbed, Podium, and Recore – are reviewed and advertised where indicated. Views expressed here are our opinions only. Full details.
Hush Mattress Review (2023)
The Hush Arctic Luxe Hybrid is the first mattress-in-a-box from the Hush Blankets company.
One firmness option
Delivered in a box
Available only in Canada
Key Features
Five layers
Six sizes to choose from
13-inch height
Zoned support
Matching bedding and accessories
Free shipping, returns & pickup*
100-night sleep trial
10-year warranty
* Fees may apply for some remote locations.
"Only 81 Reviews in 18 Months?": Hush's Follow-Up Product Shows That a Popular Weighted Blanket Doesn't Guarantee a Popular Mattress
Hush has never had difficulty selling weighted blankets. It was their popular bedding line that drew in customers, and then enticed Sleep Country to purchase a majority share in the company to the tune of $25 million.
In August 2021, two months before that big payday, Hush announced the launch of their first-ever mattress.
Now renamed the Hush Arctic Luxe Hybrid ($1,650 CAD for a queen), this cooling pillow-top mattress is showing that selling mattresses is another thing entirely from selling weighted blankets and sleep accessories. Now 18 months after launch, the mattress brand has garnered only 81 customer reviews at the time of publication, some of which are duplicates.
So why is the uptake on Hush mattresses so slow?
Hush Is Being Outcompeted by Other Canadian Mattress Brands
As we'll explore, Hush is a perfectly good mattress. It has a number of strong qualities and desirable features. But its price ticket is several hundred dollars more than other Canadian mattresses with similar (or better) offerings.
Its closest comparison is the Logan & Cove mattress (read review). It too has a quilted pillow-top, five layers, and zoned Canadian steel coils. But for around $350 CAD less, Logan & Cove also offers two firmness choices, silk and satin flourishes, an extra inch of height, stronger edge support, a longer sleep trial and warranty, and has over 4,900 customer reviews.
Even the Endy Hybrid, another Sleep Country brand (read review), has also surpassed Hush in customer reviews in only its first six months.
An "F" Rating from the Better Business Bureau
There have also been a number of complaints lodged against the company, most notably through the Better Business Bureau, Trustpilot, and even on Reddit. Offsite forums and independent consumer trust agencies are great resources for mattress shoppers, since it's difficult for mattress brands to control the conversation about their products on these platforms.
Customers have accused Hush of not honouring their mattress return policy, as well as selling inventory not currently in stock.
* * * * *
So, is it worth paying a premium for a Hush mattress? Read on for the rest of in-depth investigation.
You May Prefer – Logan & Cove
| | Logan & Cove | Hush |
| --- | --- | --- |
| Rating ( /10) | 9.2 | 6.6 |
| Price (Queen) | $1,299 | $1,650 |
| Made in Canada | | |
| Pillow Top | | |
| Height | 14″ | 13″ |
| Number of Layers | 5 | 5 |
| BBB Rating | A+ | F |
| Warranty (Years) | 15 | 10 |
| Trial (Nights) | 120 | 100 |
You'll Like This Mattress If You Want…
A pillow-top mattress for under $2,000
A cooling fabric cover
Zoned support
A Canadian-made mattress
A mattress delivered in a box
Consider Logan & Cove, Our Top Hybrid Pick, If You…
Want a similar mattress for ~$350 less
Prefer a choice of medium plush or luxury firm mattress
Want a mattress with good edge support
Want a longer sleep trial and warranty
Table of Contents
Jump to any section by clicking the links below:
First Impressions: Straight out of the Box
The Arrival 
The Hush Arctic Luxe Hybrid mattress is available for purchase online, offering free shipping within Canada's ten provinces; however, fees do apply for some remote locations. The mattress arrives within 3–10 business days in a box that requires two people to lift.
The Unboxing
Like other bed-in-a-box mattresses, Hush is simple to unpack. Simply unseal the top of the black-coloured box to remove the compressed mattress inside. Once unboxed, the mattress fully expands to its intended 13-inch height within a few minutes.
The Look 
Like its Canadian counterpart, Logan & Cove, the Hush mattress has a pillow-top construction. This fine detail is a mark of luxury as it takes more material and labour to produce than standard Euro-top covers, so many mattress companies are unwilling to add the extra expense. The mattress has a black border design, with adjustment handles sewn into all four sides of the mattress and the Hush nameplate sewn onto its front sidewall. Up top, the white tufted cover emphasizes the softness of the sleep surface.
The Feel 
The Hush mattress has a medium-firm feel similar to the Brunswick mattress (read review). It's slightly on the firm side, but still allows some sinkage across the mattress due to its built-in pillow-top. The mattress loses its firmness around the edges despite a layer of edge support foam, as we will elaborate on in the section below. Finally, Hush's cover is cool to the touch.
Official Test Results: How Do Engineers Rate the Hush Mattress?
The following results were determined by licensed 3rd-party engineers, commissioned by us:
To be able to accurately rate and compare the performance of the mattresses reviewed on this website, it was necessary to hire licensed 3rd-party engineers. Their independence and operating standards help to ensure the results remain unbiased, valid, and reliable. Each mattress was evaluated using the same strict methodology to protect the overall integrity of the results. The full report is linked below and has been given the official stamp of approval from an APEGA-certified engineer operating under a strict ethical code of conduct.
*Be advised: Mattress testing conducted outside of this professional standard poses a greater risk of validity errors or reviewer bias.*
How Our Engineers Test Each Mattress:
| Test Scores | Hush |
| --- | --- |
| Firmness: | 6.7 / 10 |
| Edge support: | 3.5 / 10 |
| Motion isolation: | 7.2 / 10 |
| Bounce: | 5.5 / 10 |
Feel & Firmness
Hybrid mattresses are often sought after by shoppers searching for a firm bed with lots of support. Hush describes their own hybrid mattress as a 7.5 out of 10.
According to testing by licensed third-party engineers (commissioned by us), the Hush Arctic Luxe mattress earned a firmness rating of 6.7 / 10. This would classify the mattress as "medium-firm," which is a little less firm than the company suggests in their marketing materials. This puts it in similar territory as the Logan & Cove "Medium Plush," though not quite as firm as Logan & Cove's "Luxury Firm" model.
The Hush mattress should be suitable for a wide variety of sleep styles and comfort preferences. Customers looking for a firm mattress may wish to search elsewhere.
Edge Support
Hybrid mattresses are often favoured for their edge support. Strong, supportive sidewalls provide a solid foundation for you to sit down with stability, easily lift yourself out of bed with minimal strain, and sleep as close as you want to the edge of the mattress. This is why hybrid mattresses are often the preferred choice of elderly citizens or people with mobility issues.
According to testing by licensed engineers (commissioned by us), Hush earned a below-average Edge Support rating of 3.5 /10. Though the Hush mattress does have perimeter edge support foam, this is well below the pillow-top. The edge of the mattress sinks several inches before the support foam can assist with the load, as seen in the image above.
In contrast, the Logan & Cove Luxury Firm (read review) has an Edge Support rating of 8 / 10.
Motion Isolation
Hush claims on their website that their Arctic Luxe Hybrid mattress has "Zero Motion Transfer." The test results do not support this claim.
According to testing by licensed third-party engineers (commissioned by us), the Hush mattress earns a motion isolation rating of 7.2 / 10.
This score is above-average for hybrid mattresses, though some vibrations in the mattress are still to be expected. Hush is able to limit motion isolation thanks to two elements of its construction: (1) its bottom support layer of pocketed steel coils, which are able to flex independently; and (2) its multiple layers of foam in its pillow-top, which dampen movement.
If motion isolation is your number one priority in a mattress, we recommend checking out our top-performing hybrid mattress, the Apollo mattress.
Bounce
Hybrid mattresses tend to have more bounce than their foam counterparts, springing back to shape more quickly. The Hush Arctic Luxe Hybrid is no exception. With an official bounce rating of 5.5 / 10, Hush scores around the middle of the pack among hybrid mattresses.
These scores mean that Hush offers good resilience and should be practical for customers with mobility issues; however, the higher level of responsiveness might occasionally be disruptive for sleepers who share their bed with a partner.
THINKING ABOUT AN ADJUSTABLE BED?
Take your mattress to the next level of comfort. Podium gives you more features and more convenience, all at a simply unbeatable price!
* * Limited Time Only: SAVE up to $500 on Podium Adjustable Beds. See website for details. * *
Mattress Construction: What's the Hush Hybrid Mattress Made Of?
Construction
Hush
Mattress height:
13"
Number of layers:
5
Comfort layers:
0.75" Super Soft Polyurethane Foam with Gel;
1" Gel Memory Foam;
1" Polyurethane Foam
Transition layer:
1" Polyurethane Foam
Support layers:
8" Zoned Pocketed Coils
Cover materials:
Polyethylene, Spandex
Machine washable:
No
Made in:
Canada
The Hush mattress is made up of five separate layers, combining different types of foam and metal coils to create the mattress' unique feel and firmness. Though Hush does not publicly list all of its layer details, this information is available upon request.
First layer: 0.75″ Super Soft polyurethane foam with gel. Sewn into the pillow-top beneath some fibre fill, this top layer provides a cushiony landing, along with some cooling properties. Foam density: Unspecified.
Second layer: 1 inch of gel memory foam. This layer helps create a contouring effect, providing some "hug" and additional heat dissipation. Foam density: Unspecified.
Third layer: 1 inch of polyurethane foam. This final layer of the pillow-top serves as a supportive base for the two layers above. Foam density: Unspecified.
Fourth layer: 1 inch of polyurethane foam. This additional layer of polyurethane actions as a transition zone between the pillow-top above and the steel coils below. Foam density: Unspecified.
Fifth layer: 8 inches of zoned pocketed coils. This bottom support layer is divided into three zones to assist with spinal alignment. The coils flex independently, helping to minimize motion transfer. This bottom layer is surrounded by a four-inch wall of edge support foam.
Of Note: Hush claims that their mattress includes phase-change material, a thin graphite layer, and "food-grade soy byproduct materials"; however, they do not disclose where in the mattress these materials reside.
The quilted top cover of the Hush Arctic Luxe Hybrid mattress is made from petroleum-based polyethylene, with 1% spandex for stretch. This white polymer fabric is further infused with a cooling agent to make it feel cool to the touch. The quilting and button-tufting advertise the softness of the sleep surface.
The sidewalls are covered in black upholstery with accent stitching. Fabric handles are sewn into the sides of the cover to assist with rotating the mattress and adjusting it into place on the bed frame.
Care Instructions
Please note that the cover of the Hush mattress is not removeable. The company recommends spot-cleaning the mattress with a solution of baking soda and vinegar, being careful not to use detergent as that may harm the cooling properties of the cover.
Brand Bio: What's the Story Behind Hush?
Company Overview
Hush
Model Launched:
2021
BBB Rating:
F
Trustpilot Rating:
3.4 / 5
("Average")
Made in:
Canada
Ownership:
Sleep Country Holdings Inc.
Warranty:
10 years
Where to buy:
Online
Years before they ever sold their first mattress, the Hush Blankets company rose to prominence by selling weighted blankets. Their popular blanket was well-positioned in 2017 to ride the weighted blanket trend, quickly becoming one of the most popular weighted blankets on the market. Appearances on CBC's Dragon's Den and writeups in the Toronto Star helped to capture the attention of Sleep Country, who purchased a majority share of the company in 2021.
In August of 2021, the blanket company expanded their catalog with the introduction of the first Hush mattress.
Delivery, Sleep Trial & Returns
| Delivery, Trials, Returns | Hush |
| --- | --- |
| Courier: | FedEx |
| Shipping cost: | Free shipping |
| Shipping time: | 3–10 days |
| Sleep trial length: | 100 nights |
| Return ease: | Company picks up |
| Refund: | Yes, full refund |
| Additional fees: | No |
Hush uses third-party couriers to deliver their mattress directly to the customer throughout most parts of Canada. Occasionally, the delivery can be left on a porch or deck while the customer is away from home. Shipping is free for the majority of Canadians, and Hush customers can expect their new mattress to be delivered within ten business days.
Like many bed-in-a-box companies, Hush heavily promotes their sleep trial. This is a period where the buyer can try out the mattress at home for a few months before deciding if they want to keep it or not. At 100 nights, this sleep trial is average in length. Orders are eligible for return between nights 30 and 100.
If you choose to return your Hush mattress during the sleep trial, the company offers free mattress pickup and a full refund upon collection. It is worth noting that Mattress-Reviews.com did not complete the return process, but received this information via the Hush website.
Social & Environmental Impact
Eco-Consciousness
Hush
Green policies:
Unknown
Social responsibility:
Returns are donated when possible
Box materials:
Bleached cardboard;
Coloured Ink
Foam materials:
Polyurethane
Cover materials:
Polyethylene, Spandex
CertiPUR-US®:
Yes
Green manufacturing:
"Food-grade soy byproduct materials" used in mattresses
Price and Size Listings: Hush Mattress
Twin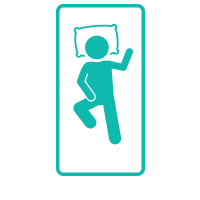 38″ x 74.5″ x 13″
$1,195 CAD
Twin XL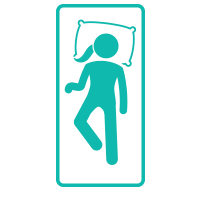 38″ x 79.5″ x 13″
$1,295 CAD
Double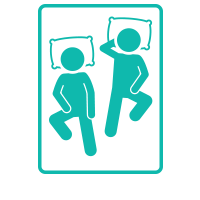 54″ x 74.5″ x 13″
$1,450 CAD
Queen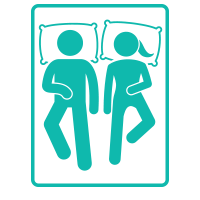 60″ x 79.5″ x 13″
$1,650 CAD
King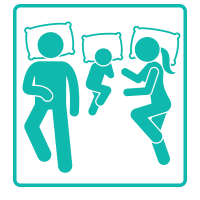 76″ x 79.5″ x 13″
$1,850 CAD
Cal King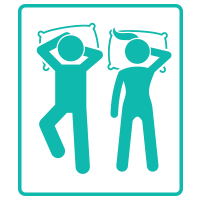 72″ x 83.5″ x 13″
$1,950 CAD
Rating Breakdown: How the Hush Mattress Measures Up
We hire 3rd-party engineers and use public data to rate mattresses on over 25 criteria.
Where Hush Gains Points
Made in Canada
Free shipping to major metro areas
10-year warranty (conditional)
Convenient boxed delivery
CertiPur-US® certified foams
Above-average motion isolation
Pillow-top design
Pocketed coils with zoned support
Phase-change materials
Conduit and cooling gel foams
Full refunds
Arranged return pickup
Where Hush Could Improve
Add more firmness options to choose from
Add perforated or conduit foam
Add high-density memory foam
Add machine-washable cover
Improve upon 'F' score from Better Business Bureau
Collect 1,000 or more owner reviews
Final Thoughts on the Hush Arctic Luxe Hybrid Mattress
The Hush Arctic Luxe Hybrid ($1,195+) is a mattress with a number of admirable qualities. It has a cool-to-the-touch pillow-top that provides gentle contouring. It has a zoned steel coils that reduce motion transfer and support spinal alignment. And the company offers free returns anytime between the 30th and 100th night after delivery.
But what's difficult to overlook is its high price.
Mattresses that sell in the premium price segment need to offer something special that sets the brand apart from its lower-cost alternatives. If not, why would you ever pay that much? That defining element could be luxury materials, like high-density memory foam. It could be bespoke service with a lifetime warranty. Or it could even be the prestigious brand name itself that justifies the higher price.
But what you cannot do – especially in an industry as competitive as the online mattress industry – is have the highest price AND be outcompeted on features and service.
With competitors like Logan & Cove who strike such a compelling offer in comparison, it's difficult to recommend Hush's hybrid mattress.
In fact, this exceptional value is why we named Logan & Cove our Best Hybrid Mattress for 2023.
* * *
Want a personalized mattress recommendation?
Try the Mattress Matchmaker Quiz to see which mattress is your best match.
Featuring custom results calculated from:
25,000+ verified owner reviews
Engineer lab testing reports
50+ unique behaviour & comfort preferences
Over a decade's worth of primary consumer research