Disclaimer: We are owned and operated by GoodMorning.com. We hire 3rd-party engineers and use public data to rate mattresses on over 30 criteria that we believe are important. Brands we own – Apollo, Brunswick, Cherry, Douglas, Juno, Logan & Cove, Novosbed, Podium, and Recore – are reviewed and advertised where indicated. Views expressed here are our opinions only. Full details.
Made In
Canada
Shop Now
LIMITED TIME OFFER! 10% OFF All Mattresses! Plus, Save up to $500 on Podium Adjustable Beds.
Sale ends April 5th. Terms apply.
Made In
Canada
Disclaimer: We are owned and operated by GoodMorning.com. We hire 3rd-party engineers and use public data to rate mattresses on over 30 criteria that we believe are important. Brands we own – Apollo, Brunswick, Cherry, Douglas, Juno, Logan & Cove, Novosbed, Podium, and Recore – are reviewed and advertised where indicated. Views expressed here are our opinions only. Full details.
LIMITED TIME OFFER! FREE Mattress Protector, 50% OFF a Memory Foam Pillow, and 15% OFF All Accessories with Mattress Purchase.
Sale ends April 5th. Terms apply.
Shop Now
Logan and Cove Mattress Review (2023)
The Logan & Cove mattress is a luxury pillow-top hybrid available in two firmness options.
Top-Rated Hybrid Mattress for 2023
Supportive 5-Layer Design
3,300+ Five-Star Reviews
Made in Canada with Canadian Materials
Key Features
Luxury hybrid construction
Extra lower-back support
Motion isolating springs
Silk-infused pillow-top
120-night home sleep trial
15-year warranty
Two firmness options
Free shipping, returns & pickup*
* Fees may apply for some remote locations.
Top-Rated
Hybrid Mattress for 2023
Is This Truly Canada's Best Hybrid Mattress?
Looking for luxury at a great price? Logan & Cove is GoodMorning.com's best-selling hybrid mattress. With its towering 14-inch height and 5 layers of premium materials, Logan & Cove ($899+) competes directly with longtime luxury brands like many Stearns & Foster models ($1,599+) and Simmons Beautyrest Black ($1,949+). Find it on the official Logan & Cove website or at GoodMorning.com.
How Firm Are the Logan & Cove Mattresses?
Medium Plush: 6.3 / 10*
Medium to Medium-Firm
Luxury Firm: 7.7 / 10*
Medium-Firm to Firm
*According to testing conducted by 3rd-party engineers, commissioned by us.
You'll Love Logan & Cove If You Want...
A hybrid mattress with luxury details
A taller mattress with balanced support
A mattress that's Made in Canada
A lengthy sleep trial and warranty
A choice of two firmness options
A lower price than many Stearns & Foster and Beautyrest models
Skip This Mattress If You...
Want a latex or all-foam mattress
Prefer a really soft mattress
Live outside of Canada
Need an RV mattress (see Douglas for RV sizes)
"The most comfortable mattress I have ever owned. Feels like I'm sleeping on a cloud. It's perfect, not too soft and not too hard. My teenage kids love it too, I find them always lying down on it! I'm a back sleeper and my husband a side sleeper. He no longer has back pain and although I never really suffered with pain, we got this mattress more for him. He loves it! Best purchase! We love it!!! Thanks Logan and Cove!!"
-Rosa K., Verified Buyer
03/01/20
---
Table of Contents
Jump to any section by clicking the links below:
First Impressions: Straight Out of the box
The Arrival
Logan & Cove delivers to your door in a box that is easy for two people to carry. In some regions, you can waive the necessary signature and have the mattress dropped off while you're away from home. Shipping is free to all major cities and many surrounding regions, though FedEx may charge a shipping fee to some remote areas.
The Unboxing
Once unboxed and removed from its packaging, Logan & Cove springs to its full, 14-inch height in a few minutes.
The Look
Logan & Cove's attention to detail puts it in the same class as some of the finest showroom mattresses. Three highlights are its plush pillow-top, diamond-stitched sidewalls, and sewn-in handles that make it easy to adjust the position of the mattress on your bed frame.
The Feel
Three things immediately stand out as you lie on the bed for the first time: the quality of the materials, the softness of the quilted cover, and the strong support of the hundreds of pocketed coils. Logan & Cove is indeed a hybrid, but you definitely won't confuse it for an all-foam mattress.
If you think the firmer the mattress, the better, then the Luxury Firm model can feel supremely firm without aggravating pressure points. You feel like you're sleeping on the mattress, not in it. Slightly softer, the Medium Plush option lets you sink in a couple of inches deeper, perfect for side sleepers or people who experience pressure-points.
Official Test Results: How Do Engineers Rate the Logan & Cove Mattress?
The following results were determined by licensed 3rd-party engineers, commissioned by us:
To be able to accurately rate and compare the performance of the mattresses reviewed on this website, it was necessary to hire licensed 3rd-party engineers. Their independence and operating standards help to ensure the results remain unbiased, valid, and reliable. Each mattress was evaluated using the same strict methodology to protect the overall integrity of the results. The full report is linked below and has been given the official stamp of approval from an APEGA-certified engineer operating under a strict ethical code of conduct.
*Be advised: Mattress testing conducted outside of this professional standard poses a greater risk of validity errors or reviewer bias.*
How Our Engineers Test Each Mattress:
| Test Scores | Logan & Cove Medium Plush | Logan & Cove Luxury Firm |
| --- | --- | --- |
| Firmness: | 6.3 / 10 | 7.7 / 10 |
| Edge support: | 4.4 / 10 | 8 / 10 |
| Motion isolation: | 7 / 10 | 6.9 / 10 |
| Bounce: | 3.2 / 10 | 5.4 / 10 |
How firm is Logan & Cove? The engineers rated the Medium Plush option at a 6.3 / 10 on the firmness scale, and the Luxury Firm a little higher at 7.7. Mattress shoppers looking for a firmer option are better off choosing the Luxury Firm version. This model is especially beneficial for stomach and back sleepers who need firmer support to sleep comfortably.
The Medium Plush option allows a bit more sinkage, which is perfect for side sleepers and those who prefer a little more softness in their luxury mattress. This model feels more like a medium or medium-firm option.
Regardless of your choice, both options provide plenty of support, limiting the amount you would sink into the mattress. This is likely due to the 5-layer design and heavier-gauged pocketed coils.
Compared to all-foam mattresses, hybrid mattresses like the Logan & Cove are known for having excellent edge support. Strong edge support is helpful for people who like to sit at the edge of their mattress or require more stability when getting out of bed. The Luxury Firm version received an exceptionally high score of 8.0 / 10 (excellent for sleepers with mobility issues). In contrast, the more cushioning Medium Plush version falls around average with a score of 4.4.
If you share your bed with a partner or pets, investing in a bed with a high motion isolation score is great for reducing the likelihood of sleep disturbances.
Despite the difference in firmness, both Logan & Cove models get near-identical motion isolation scores from the engineers: the Luxury Firm model receives a rating of 6.9 / 10. The Medium Plush mattress does slightly better at 7.0. (Higher scores are better.)
Remember that these mattresses are tested in the same way and rated along the same spectrum. These scores can be directly compared with the scores of other mattresses we've reviewed on this site.
Innerspring and hybrid mattresses are known for being more responsive than all-foam ones, meaning more bounce.
The engineers rated the Medium Plush Logan & Cove at 3.2 / 10 on the bounce scale. This is precisely the kind of lower bounce score you would expect from a mattress that prioritizes cushioning comfort.
The Luxury Firm model received a 5.4 out of 10 rating for bounce. This relatively high bounce score places it above the majority of foam-based mattresses. It is also a surprising result for a mattress with such a high motion isolation rating (usually, there is a tradeoff between motion isolation and bounce). Having more bounce is good for people who like to feel like they're sleeping on top of their bed, and not in it.
Mattress Construction: What Is the Logan & Cove Made Of?
Construction
Logan & Cove
Mattress height:
14"
Number of layers:
5
Pillow-top layer 1:
Silk blend fill;
0.75" Cooling gel foam
Pillow-top layer 2:
1" Cooling gel memory foam
Pillow-top layer 3:
1" Soy-infused bio foam
Transition layer:
2" Soy-infused bio-foam
Support layer:
8" Zonal pocketed coils
Core encasement:
4" Perimeter foam encasement
Mattress cover:
Tencel®, Polyester, Spandex
Logan & Cove is unique for being a luxury mattress that sells within the mid-market price range. The premium quality of this hybrid design is apparent from its many upscale materials to the detailed craftsmanship of its cover.
Logan & Cove is proudly made with foams, coils, and fabrics sourced from Canadian manufacturers.
Logan & Cove Mattress Layers
Both versions of the Logan & Cove mattress are made with the same 5 layers, though with differing firmnesses and force-deflection ratings to cater to the needs of different comfort preferences:
Cover fill: Silk-blend. This lightweight fill gives your mattress extra breathability, antimicrobial qualities, and surface-level softness.
First layer: 0.75 inches of high-density cooling gel foam. The first of two consecutive cooling layers offers immediate cushioning and a hint of body contouring while keeping the surface temperature comfortable.
Second layer: 1 inch of cooling gel memory foam. This layer works to equalize weight distribution, so your whole body feels supported. This responsive and heat-regulating foam also helps with cushioning and provides additional cooling.
Third layer: 1 inch of soy-infused bio foam. This eco-conscious layer gives pressure-point relief in the neck, shoulders, elbows, hips, and knees.
Fourth layer: 2 inches of soy-infused bio foam. This thicker layer of foam serves as transitional support between the pocketed coils below and the pillow-top cushioning layers above. Together with the other components, it works to improve the overall body contouring and pressure-relieving properties of the mattress.
Fifth layer: 8 inches of individually pocketed coils. The pocketed coils are made from multi-tempered steel. They provide robust support and motion isolation across the entire sleep surface. In the central third of the bed (under the hips), Logan & Cove uses a thicker gauge of steel in order to prevent the hips from sinking down too far and causing muscle strains. This arrangement promotes spinal alignment while reducing pressure points even further. Logan & Cove has one of the thickest centre thirds of any coil-based mattress.
Of note: The entire outer wall of the mattress is reinforced with 4 inches of rigid edge support foam. This thoughtful addition prevents excess sinkage beyond the intentional cushioning of the plush pillow-top and is especially pronounced in the Luxury Firm option. If you prefer additional edge support, the Luxury Firm model is your best choice; the Medium Plush option has slightly softer edges to allow for more cushioning across the entire surface of the mattress. Polyfiber layers above and below the pocketed coils make up the remaining 0.75 inches of Logan & Cove's 14-inch vertical profile.
Logan & Cove Mattress Cover
Logan & Cove's impressive quilting is full of intricate details, ones normally reserved for higher price segments. The design uses diamond-tufting, accent stitching, hand-finished satin details, and other elegant touches to make a mattress you can't help but want to run your hands across.
To keep you cool and comfortable through the night, the white quilting is filled with a plush blend of silk and Tencel®. Tencel is widely known for its breathability and moisture-wicking qualities. Altogether, this level of luxury styling is all but unheard of in the mattress-in-a-box category, and especially at Logan & Cove's pricepoint.
Brand Bio: What Is the Story Behind Logan & Cove?
Company Overview
Logan & Cove
Launched:
2018
BBB Rating:
A+
Made in:
Canada
Company HQ:
Edmonton, AB
Ownership:
Privately owned
(GoodMorning.com)
Where to buy:
CLICK HERE
After nearly a full decade of research by GoodMorning.com, the Logan & Cove mattress was released in early 2018. It quickly grew to become one of the best-selling boxed hybrid mattresses in Canada, even outpacing some brands that had helped define the segment. The combination of premium materials with luxurious design details is still seen as an attractive alternative to similar retail store models which sell for up to a few thousand dollars more.
Delivery, Sleep Trial & Returns
| Delivery, Trials, Returns | Logan & Cove |
| --- | --- |
| Courier: | FedEx |
| Shipping cost: | Free shipping |
| Shipping time: | 3–10 days |
| Sleep trial length: | 120 nights |
| Warranty: | 15 years |
| Return ease: | Company picks up |
| Additional fees: | No |
Logan & Cove uses FedEx to deliver their mattresses directly to customers' doors throughout most parts of Canada. In most cases, you can arrange for the shipment to be left outside the door if you're away from home. Shipping is free for the majority of Canadians. The package ships by ground, which means customers should receive their new Logan & Cove mattress within 3 to 10 business days after placing their order.
How long is the Logan & Cove sleep trial?
At 120 nights, this sleep trial is one of the longest in Canada. The company also arranges to pick up returns for free within the sleep trial period and will issue a full refund.
What happens to returned mattresses?
Returned Logan & Cove mattresses are either donated to nearby community organizations or else picked up by a local recycling partner, depending on regional restrictions.
In what shape does the box arrive?
The Logan & Cove mattress arrives fully protected with two layers of heavy-duty plastic. The inner layer forms the vacuum seal, and the outer layer keeps the compressed mattress tightly rolled in a cylinder shape.
Can I sleep on my Logan & Cove the same night it arrives?
Yes. Logan & Cove mattresses expand to the intended size within a few minutes of being removed from the plastic.
Social & Environmental Impact
Eco-Consciousness
Logan & Cove
Green policies:
Wood-derived fabric;
Soy-based foams;
Recycled cardboard;
Recycled plastic protection
Social responsibility:
Returned mattresses are donated to charity or recycled, where possible.
Box materials:
Recycled cardboard
Foam materials:
Polyurethane
Spring materials:
Multi-tempered steel
Cover materials:
Tencel®, Polyester, Spandex
CertiPUR-US®:
Yes
Green manufacturing:
Manufactured with renewable energy in some factories

Price and Size Listings: Logan & Cove
Verified as of: This Month | This Week | Today ✅
Twin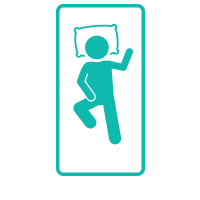 Twin XL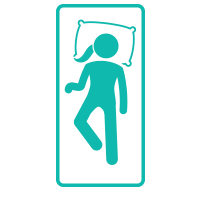 Double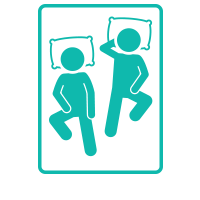 53″ x 75″ x 14″
$1,199 CAD
Queen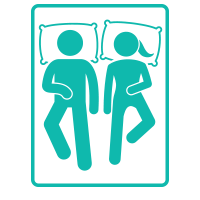 60″ x 80″ x 14″
$1,299 CAD
King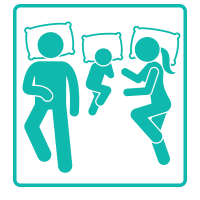 76″ x 80″ x 14″
$1,499 CAD
Cal King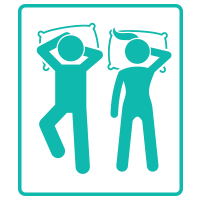 72″ x 84″ x 14″
$1,499 CAD
Ratings Breakdown: How Logan & Cove Measures Up
There's a reason why Logan & Cove sits firmly at the top of our list of best hybrid mattresses. Here's a quick breakdown of what got it to this position, as well as what it could do to take it to an even higher level.
---
We hire 3rd-party engineers and use public data to rate mattresses on over 25 criteria.
Where Logan & Cove Wins Points
Made in Canada
Multiple firmness options
Free shipping to major metro areas
Above-average sleep trial period
Above-average warranty length
Convenient boxed delivery
CertiPur-US® certified foams
Cooling gel foams
Pillow Top
Central zone reinforcement
Above-average edge support
Above-average motion isolation
Full refunds
Arranged return pickup
A+ Company Rating (BBB)
2,000+ verified customer reviews
Where It Could Do Even Better
Higher foam density (3.5 PCF or higher)
Perforated or conduit foam layers
A machine-washable cover
Final Thoughts on the Logan & Cove Mattress
Not only does Logan & Cove get impressive scores for both its value offering and performance, but its high-end appearance will undoubtedly appeal to buyers, especially for a mattress in its price range. We don't award points for looks, but with that said, we know many style-minded shoppers are likely to factor this into their decision. As mentioned earlier, Logan & Cove's design is unique within the growing mattress-in-a-box industry, though perhaps this will change in the future as other companies seek to replicate Logan & Cove's success.
Final word: At $1,299 CAD for a queen, Logan & Cove is a safe, smart purchase for anyone who needs to upgrade their current mattress while getting the highest possible return for every dollar spent.
Verified Customer Reviews
This is a live feed of verified reviews from actual Logan & Cove owners. The reviews below include any and all sizes, firmness options and/or versions of this product.
Visit the Logan & Cove website to see all customer reviews or to filter by rating or topic (e.g. Firmness, Back Support, Delivery).
HAVE YOU ALSO CONSIDERED?
Spend a bit less – $$
$
$
$
Brunswick
Canada's Classic Hybrid Mattress
Euro-top design
Medium-Firm
4 layers / 12″ height
Starting at $799 CAD
Spend just a bit more – $$$$
$
Novosbed
High-density Memory Foam Mattress
Over 4,000 5-star reviews
Soft, Medium, or Firm
Free firmness adjustment
Starting at $999 CAD