Disclaimer: We are owned and operated by GoodMorning.com. We hire 3rd-party engineers and use public data to rate mattresses on over 30 criteria that we believe are important. Brands we own—Apollo, Brunswick, Cherry, Douglas, Juno, Octave, Logan & Cove, Novosbed, Podium, and Recore—are reviewed and advertised where indicated. Views expressed here are our opinions only. Full details.
Made In
Canada
Made In
Canada
Disclaimer: We are owned and operated by GoodMorning.com. We hire 3rd-party engineers and use public data to rate mattresses on over 30 criteria that we believe are important. Brands we own—Apollo, Brunswick, Cherry, Douglas, Juno, Octave, Logan & Cove, Novosbed, Podium, and Recore—are reviewed and advertised where indicated. Views expressed here are our opinions only. Full details.
Endy Mattress Review (2023)
Endy is an online foam mattress brand owned by Sleep Country Canada Holdings, Inc.
One firmness option
Delivered in a box
Available only in Canada
Key Features
Three foam layers
10-inch height
Machine-washable cover
Matching bedding and accessories
Free shipping, returns & pickup*
100-night sleep trial
15-year warranty (conditional on registration)
* Fees may apply for some remote locations.
Is the "One Mattress Fits All" Promise Too Good to Be True?
Endy is a bed-in-a-box mattress owned by Sleep Country, the largest chain of retail mattress stores in Canada. It has gained recognition due in part to its many paid partnerships with social media influencers and lifestyle bloggers.
Endy follows the one-firmness-fits-all model that has become popular with online mattress brands over the past decade. Without many unique or distinguishing features to differentiate itself from its growing competition, Endy is counting on a promise of great comfort to keep attracting new customers. But does the "one mattress fits all" strategy apply to something as personal as a mattress, or is it just clever marketing from a single-brand company.
Like its main competitors, Douglas and Logan & Cove, Endy is available in a single firmness option; it's delivered to customers in a compact cardboard box. Endy starts at $675, which places it in between the more affordable Douglas ($599 CAD) and the more expensive Casper mattress ($995+ CAD).
You'll Like This Mattress If You Want…
An all-foam mattress for under $1,000
A mattress for stomach sleepers
A top layer with some 'hug'
A mattress delivered in a box
An RV mattress ($895 CAD)
Skip Endy If You...
Want a mattress better suited to side and back sleepers
Like good edge support on your mattress
Are considering a cooling gel foam top layer
Want a longer sleep trial
| | Douglas | Endy |
| --- | --- | --- |
| Price (Queen) | $799 | $895 |
| Rating | 9.9 | 7.6 |
| Made in Canada | | |
| Eco-Conscious Materials | | |
| Cooling Gel Foam | | |
| Washable Cover | | |
| Trial (Nights) | 365 | 100 |
| Warranty (Years) | 20 | 15 |
CYBER THURSDAY SALE!
FREE Sheet Set, Pillow(s), Pillow Protector(s), and Mattress Protector with Mattress Purchase PLUS Other Discounts! (Up To $650 Value)
Sale ends November 30th. See website for details >
Table of Contents
Jump to any section by clicking the links below:
First Impressions: Straight out of the Box
The Arrival 
The Endy mattress is available for purchase online and offers free shipping within Canada's ten provinces; however, fees do apply for some remote locations. The company's website states that Endy only ships to the following cities in the Canadian Territories: Iqaluit, Whitehorse, and Yellowknife. The mattress arrives within 3-10 business days in a box that requires two people to lift.
The Unboxing
Like other bed-in-a-box mattresses, Endy is simple to unpack. Once unboxed, the mattress fully expands to 10″ in height within a few minutes.
The Look 
Endy has a two-toned white and grey cover. Like its top competitor, Douglas (read review), the Endy cover is fully detachable for machine washing. The synthetic polyester and Lycra top cover has a slight amount of stretch.
The Feel 
While the Endy is firmer than many of the other foam mattresses we have tested, it still provides a fair amount of 'hug.' Sleepers who enjoy the feeling of being burrowed into their bed should take a closer look at this mattress despite its higher firmness rating.
Official Test Results: How Do Engineers Rate the Endy Mattress?
The following results were determined by licensed 3rd-party engineers, commissioned by us:
To be able to accurately rate and compare the performance of the mattresses reviewed on this website, it was necessary to hire licensed 3rd-party engineers. Their independence and operating standards help to ensure the results remain unbiased, valid, and reliable. Each mattress was evaluated using the same strict methodology to protect the overall integrity of the results. The full report is linked below and has been given the official stamp of approval from an APEGA-certified engineer operating under a strict ethical code of conduct.
*Be advised: Mattress testing conducted outside of this professional standard poses a greater risk of validity errors or reviewer bias.*
How Our Engineers Test Each Mattress:
| Test Scores | Endy |
| --- | --- |
| Firmness: | 7.4 / 10 |
| Edge support: | 3.9 / 10 |
| Motion isolation: | 6.6 / 10 |
| Bounce: | 4.7 / 10 |
Feel & Firmness
Endy's top layer has a significant amount of 'hug,' which is suitable for anyone wanting a softer feel from their mattress. That's not to say this is a soft mattress overall; the bottom two layers of the mattress are slightly firmer and keep sleepers from sinking much beyond the two-inch top layer. The firmer base explains the 7.4 / 10 firmness rating from the engineers.
Back and stomach sleepers might find this mattress more comfortable than side sleepers, who rely on a little bit of extra sinkage to help with spinal alignment or prevent the buildup of pressure points around the shoulders, hips, and other joints.
Edge Support
Foam mattresses are not known for their edge support. Weak edge support is often one of the main issues customers have when moving from traditional innerspring mattresses to foam. In this regard, Endy is relatively consistent, ranking below average in edge support. A lack of stability at the sidewalls can cause problems for sleepers who struggle to get out of bed. People with limited mobility may want a mattress with better edge support.
Motion Isolation
Motion isolation is usually better in foam mattresses and one of the main reasons couples make the switch from innerspring to memory foam. Endy should provide suitable motion isolation for many sleepers. Mattress shoppers who prioritize motion isolation—restless sleepers and those who share their beds with partners or pets—may want to consider some of the other foam mattresses that received a higher motion isolation score from the engineers.
Bounce
Because foam mattresses are so great for motion isolation, the bounce rate is generally low. At 4.7/10, Endy is pretty standard in terms of bounce for an all-foam mattress.
Mattress Construction: What's Endy Made Of?
| Construction | Endy |
| --- | --- |
| Mattress height: | 10" |
| Number of layers: | 3 |
| Comfort layer: | 2" Endy comfort foam |
| Transition layer: | 3" polyurethane foam |
| Support layer: | 5" polyurethane support foam |
| Cover materials: | Polyester, Lycra |
| Machine washable: | Yes |
| Made in: | Canada |
The Endy mattress contains three layers of foam. Like many combination foam mattresses on the market today, the layers in the Endy mattress work together to provide an overall level of comfort and support.
First layer: 2 inches of Endy Comfort Foam. This layer of polyurethane is intended to provide comfort and temperature control. It has an open-cell structure, which is common for modern foam mattresses. However, unlike some of its competitors, Endy does not have cooling gel in its top layer for added temperature regulation. Foam density: Unspecified.
Second layer: 3 inches of polyurethane foam. This transition layer works with the comfort layer to provide an additional level of support while helping to conform to your body's shape. This layer is what gives Endy a slightly firmer feel despite having such a soft sleep surface. Foam density: 1.8lbs/ft3.
Third layer: 5 inches of polyurethane support foam. This final tier gives the mattress its structure and prevents sleepers from sinking in too far. Foam density: 1.8lbs/ft3.
Of note: At the time of the last update, the foam density information for the top comfort layer was not available on Endy's website.
When Mattress-Reviews.com previously contacted Endy customer support, we were advised that the transition foam and support foam layers were both 1.8lbs/ft3. They would not provide density information for the Endy Comfort Foam layer. Their representative told us "the foam is a uniquely designed foam which is proprietary, which means we don't give out the exact specifications."
Endy's top cover is made primarily of polyester and contains a small amount of Lycra for stretch. Synthetic materials tend to be less breathable than natural or plant-derived fibres like Tencel® or cotton.
Unlike other bed-in-a-box brands, including Douglas and Bloom, Endy does not list any eco-conscious fabrics in their outer layer construction. The top cover of the Endy mattress can be removed and cleaned in the washing machine as necessary.
Brand Bio: What's the Story Behind Endy?
| Company Overview | Endy |
| --- | --- |
| Launched: | 2015 |
| BBB Rating: | Not accredited |
| Made in: | Canada |
| Company HQ: | Toronto |
| Ownership: | Sleep Country |
| Where to buy: | Online |
Endy launched in 2015 before being bought out by Sleep Country three years later. In 2017, Endy garnered national attention after appearing on CBC's Dragons' Den television program. This appearance helped the brand gain name recognition in Canada, establishing Endy as a notable bed-in-a-box brand.
All Endy mattresses are made in Quebec and shipped to Canadian addresses from distribution centres in Ontario and British Columbia. In recent years, Endy has expanded its product categories from a single mattress to offering bedding, accessories, and pillows. Though Endy now sells platform bed frames, the Endy mattress itself is not compatible with adjustable bed frames.
Delivery, Sleep Trial & Returns
| Delivery, Trials, Returns | Endy |
| --- | --- |
| Shipping cost: | Free shipping |
| Shipping time: | 3–10 days |
| Sleep trial length: | 100 nights |
| Return ease: | Company picks up |
| Refund: | Yes, full refund |
| Additional fees: | No |
Endy uses UPS to deliver their mattress directly to the customer throughout most parts of Canada. Occasionally, the delivery can be left on a porch or deck while the customer is away from home. Shipping is free for the majority of Canadians, and Endy customers can expect their new mattress to be delivered within ten business days.
Like many bed-in-a-box companies, Endy heavily promotes their sleep trial. This is a period where the buyer can try out the mattress at home for a few months before deciding if they want to keep it or not. At 100 nights, this sleep trial is average in length. If you choose to return your Endy mattress during the sleep trial, the company offers free mattress pickup and a full refund upon collection. It is worth noting that Mattress-Reviews.com did not complete the return process, but received this information via the 'Live Chat' function on Endy's website.
Social & Environmental Impact
Eco-Consciousness
Endy
Green policies:
GREENGUARD Certification
Social responsibility:
Returned mattresses are donated to charity
Box materials:
Bleached cardboard;
Colored Ink
Foam materials:
Canadian made
Cover materials:
Polyester, Lycra
CertiPUR-US®:
Yes
Green manufacturing:
Unknown
Price and Size Listings: Endy
Twin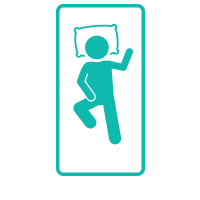 Twin XL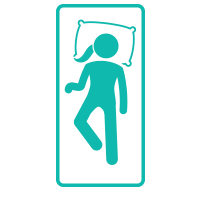 Double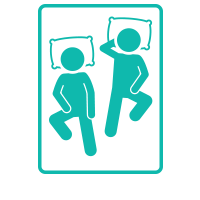 Queen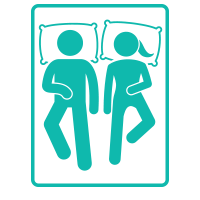 King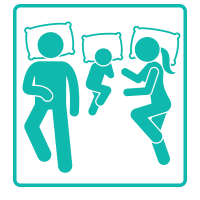 Cal King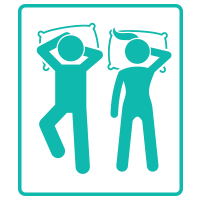 Rating Breakdown: How Endy Measures Up
We hire 3rd-party engineers and use public data to rate mattresses on over 25 criteria.
Where Endy Gains Points
Made in Canada
Free shipping to major metro areas
15-year warranty
10,000+ verified customer reviews
CertiPur-US® certified foams
Above-average motion isolation
Full refunds
Arranged return pickup
Where Endy Could Improve
Sleep trial of only 100 nights
No cooling gel or specialty foam
Below-average edge support
Final Thoughts on Endy
The Endy mattress ($675+) will appeal to many Canadian shoppers, making it a worthy of consideration alongside its closest competitors, including Douglas ($599+) and Octave ($599). Endy's higher price tag, along with a few other shortcomings, kept it from landing in the Top 5 of our List of Best Mattresses.
Endy has a reasonable sleep trial and warranty, and the brand's use of durable, CertiPUR-US® foams will be comforting for shoppers looking for a good mid-market mattress. As for sleep comfort, Endy performs as well as other foam mattresses in terms of motion isolation and has minimal bounce, making it a safe choice for couples and delicate sleepers.