We are owned and operated by Novosbed, advertising its products where indicated. We contract 3rd-party engineers and use public data to evaluate mattresses on over
30 criteria
we believe important. Novosbed mattresses are designed using these criteria and, as such, rank highly on our website. Views expressed here represent our opinions only.
Full disclaimer
.
Overall Rating
Hoping to replicate in Canada what Casper has done in the U.S., the Endy mattress brand has grown in collaboration with social media influencers and Toronto sports figures. Similar to Casper, Endy promotes their mattress in an urban millenial, Eastern Canadian style. Lots of marketing has grown awareness for the brand. But are Endy mattress reviews up to par when compared to Canadian competitors like Douglas and Novosbed? The Endy mattress is made in Quebec, is priced at $850 for a queen, and can be returned within the 100-night sleep trial.
See also: Endy vs. Douglas | vs. Casper | vs. Bloom
Firmness
The Endy mattress is available in one firmness option. According to the testing conducted by third-party engineers (commissioned by us), Endy placed at 6.4 out of 10 on the firmness scale.
Pros
Delivered in a box

Multi-layered foam mattress

100-night sleep trial

Canadian made

Expanded product lineup (pillows/sheets)
Cons
One firmness option

On the softer end of the spectrum

No cooling gel

Lower-density foams

Cover is not machine washable
| | Douglas | Endy |
| --- | --- | --- |
| Eco Materials | | |
| Gel Memory Foam | | |
| Washable Cover | | |
| 120 Night Trial | | |
| Rating | 9.1 | 7.1 |
| Price (Queen) | $799 | $850 |
Table of Contents
Jump to any section by clicking the links below:
How we reviewed the Endy Mattress
As with all mattress reviews and comparisons on Mattress-Reviews.com, Novosbed tests major online mattress brands in order to continually update and improve its own products. Analyzing the builds, brands, and specifications of competitor mattresses ensures Novosbed always offers the best possible value to its customers.
To provide a consistent benchmark for our tests, we commission third-party engineers to test every mattress in the exact same way. You can view the methodology of testing and the APEGA-stamped results document here.
Without further ado, our Endy Mattress Review:
Endy Mattress: Company overview
| Company Overview | Endy |
| --- | --- |
| Launched: | 2015 |
| Price (Queen): | $850 CAD |
| Available in: | Canada |
| Made in: | Canada |
| Trial length: | 100 nights |
| Warranty: | 10 years |
| Where to buy: | Online |
Endy (formerly Endy Sleep) introduced their bed-in-a-box in 2015 by launching a single-firmness, 'one-size-fits-all' mattress. By doing so, the new start-up joined a growing movement of online mattress brands. Endy makes their mattress in Quebec and ships out of Ontario and British Columbia. Canadian branding is prominent across Endy's marketing materials, pitting Endy against Douglas and Logan & Cove in the battle to be Canada's most Canadian bed-in-a-box.
Within the country, Endy has received a lot of media coverage. The product was once featured on the CBC version of Dragon's Den, and paid athlete endorsements from the likes of Serge Ibaka (Toronto Raptors) and others have also helped gain visibility for the brand.
Initially, the Endy mattress was sold in both the United States and Canada. But as of 2017, Endy chose to focus all of their efforts north of the border. The company has since expanded its bedroom assortment by offering the Endy Pillow, Endy Sheets, and the Endy Mattress Protector. Like the mattress, Endy bed products are recognizable by the buffalo check plaid "lumberjack" packaging that ties in their items with their urban millennial branding.
Endy Mattress: Delivery, sleep trial, returns
| Delivery, Trials, Returns | Endy |
| --- | --- |
| Shipping cost: | Free shipping |
| Shipping time: | 3–10 days |
| Sleep trial length: | 100 nights |
| Return ease: | Company picks up |
| Refund: | Yes, full refund |
| Additional fees: | No |
Thanks to modern compression methods and the rising popularity of the bed-in-a-box, mattresses can now be shipped far more efficiently and conveniently than ever before. Customers no longer need to take a day off work to accept a delivery. Boxed beds are now delivered with the same convenience as most Amazon orders. Some bed-in-a-box companies even offer same-day delivery to certain areas.
Endy uses UPS to deliver their mattress directly to customers' doors throughout most parts of Canada. In some cases, the delivery can even be left on a porch or deck while the customer is away from home. Shipping is free for the majority of Canadians, and Endy customers can expect their new mattress to be delivered within 10 business days.
Like many bed-in-a-box companies, Endy heavily promotes their sleep trial. This is a period where the buyer can try out the mattress at home for a few months before deciding if they want to keep it or not. At 100-nights, this sleep trial is average in length, and they offer free mattress pick-up and a full refund with returns.
At the time of writing the original Endy review, Endy did provide a free 2-inch topper upon request within two weeks of delivery. As of April 2018, Endy now requires you to wait for 3 weeks before requesting the additional topper. The topper is two-sided, with one side firm and the other side soft. This extra piece is made in China. The topper does not integrate into the mattress, and, as with other toppers, it is possible for it to move around and bunch as sleepers shift positions through the night. The only mattress that has designed a more integrated firmness-adjustment system is the Novosbed. You can read our review of the Novosbed here.
It is worth noting that Mattress Reviews did not complete the return process, but received this information via the 'Live Chat' function on Endy's website.
Endy Mattress: Out of the box
| Out of the Box | Endy |
| --- | --- |
| Delivered in a box: | Yes |
| Box dimensions: | 28" x 28" x 42" |
| Box opening: | Required scissors |
| Box/mattress fitting: | Tight |
| Protection layers: | 2 |
| Expansion time: | 2 minutes |
The Endy mattress was sent to us within the expected delivery period. Within the box, the mattress was sealed in heavy-duty plastic to protect the item during shipping. 
The Endy mattress box was sealed effectively with heavy-duty tape. Customers will definitely need scissors or a knife to open the box. To prevent potential harm to your new mattress, remember to be extra careful when using sharp objects to remove packaging.
It is also worth noting that the Endy mattress box has handle cut-outs. This makes it a little easier to move the package; however, these handles are more practical for discarding the empty box than for lifting the full package, which could tear the cardboard if the box is not properly supported elsewhere. This is a welcome feature, nonetheless.
Once opened, the compressed mattress is easy to remove from the box. We recommend a 'tip-and-pull' motion to slowly slide the mattress out from its cardboard container. Simply tip the box from a vertical position down onto its side, and then pull the lightweight box away from the bundled mattress. It's most efficient to do this process in the room where you intend to set up the bed.
The Endy mattress is protected with two layers of heavy-duty plastic – one to compress it in a vacuum seal, and another to keep it tightly rolled in a cylinder shape.
Customers will need first to unwrap the outermost layer in order to unroll the mattress, which will still be in its compressed form. Some helpful advice at this stage is to place the rolled up mattress onto the designated bed frame. Next, like the end of a roll of tape, find and peel back the outer layer of plastic. You can use the momentum of unrolling the compressed mattress along the bed frame to help remove the rest of this layer, which could be up to a few meters long. After completing this process, the mattress will be lying unrolled before you.
Next, cut the final layer of plastic. The vacuum seal now broken, the Endy mattress will quickly begin to decompress. (It's normal to hear a bit of air slowly escaping from the vacuum seal ahead of this stage.) Remove this final layer of plastic as the mattress expands to its full height. With the Endy mattress, full expansion took 2 minutes.
Endy Mattress: Mattress Construction
| Construction | Endy |
| --- | --- |
| Mattress height: | 10" |
| Number of layers: | 3 |
| Comfort layer: | 2" Endy comfort foam |
| Transition layer: | 3" polyurethane foam |
| Support layer: | 5" polyurethane support foam |
| Cover materials: | Polyester, Lycra |
| Machine washable: | No |
| Made in: | Canada |
Endy is a combination foam mattress. By combining different foam types, densities, and firmness levels, Endy has designed a configuration that offers reasonable comfort, cooling, and support.
The Endy mattress is only available in one firmness, adopting the 'one-size-fits-all' approach used by most bed-in-a-box companies.
The Endy mattress contains three layers of foam. Like many of the combination foam mattresses on the market today, all layers in the Endy mattress work together to provide an overall level of comfort and support.
First layer: 2 inches of Endy Comfort Foam. This layer is designed to provide optimal comfort and temperature performance. It is worth noting that Endy decided to remove the cooling gel from this layer in 2018. Foam density: Unspecified.
Second layer: 3 inches of quick-response polyurethane foam. This transition layer works with the comfort layer to provide an additional level of support while helping conform to your body's shape. Foam density: 1.8lbs/ft3.
Third layer: 5 inches of polyurethane support foam. This final tier gives the mattress its structure and prevents sleepers from sinking in too far. Foam density: 1.8lbs/ft3.
Of note: At the time of last review (October 2018), the foam density information for the top comfort layer was not available on Endy's website. When Mattress-Reviews.com previously contacted Endy customer support, we were advised that the transition foam and support foam layers were both 1.8lbs/ft3; however, they would not provide density information for the Endy Comfort Foam layer. Their representative told us "the foam is a uniquely designed foam which is proprietary, which means we don't give out the exact specifications."
Remember, higher-density foams, like those used in Novosbed and Tempur-Pedic, will generally have a longer life expectancy than their lower-density counterparts.
The Endy mattress has a two-tone cover. The bottom part is a heavier-duty grey fabric, while the top part is white with a diamond knit. The top is made primarily of polyester and contains a small amount of Lycra for stretch. Unlike other mattresses on the market, including Douglas and Bloom, Endy does not list any eco-friendly fabrics in their outer layer construction. Endy's mattress cover is spot-clean only and cannot be machine washed.
Endy Mattress: Environmental Sustainability
Consumers are becoming more environmentally conscious when making purchases. Retailers both in and out of the mattress industry have been incorporating more eco-friendly and ethical policies when selling products and choosing suppliers. 
Novosbed
 Inc. carried out a survey in February 2017, discovering that almost 
50% of Canadians
 are willing to spend more money for more environmentally friendly products. Therefore, in every review on Mattress-Reviews.com, we will highlight each mattress company's green philosophy, as well as how prominent their policies are on their websites.
Eco-Friendliness
Endy
'Green' policies:
No mention on the website
Social responsibility:
Returned mattresses are donated to charity
Box materials:
Bleached cardboard;
Colored Ink
Foam materials:
Canadian made
Cover materials:
Polyester, Lycra
CertiPUR-US®:
Yes
Green manufacturing:
Unknown
Endy Mattress: Feel and Firmness
| Feel & Firmness | Endy |
| --- | --- |
| Feel: | Medium-firm |
| Firmness: | 6.4 / 10 |
| Edge support: | 4.3 / 10 |
| Motion isolation: | 6.9 / 10 |
| Bounce: | 2.5 / 10 |
Feel & Firmness
The Endy is a medium-firm mattress. According to the testing conducted by third-party engineers (commissioned by us), it rated at a 6.4 / 10 on the firmness scale. The Endy mattress does have significant 'hug,' and the comfort layer feels soft as you lie down. The support foam ensures that there is no excessive sinkage.
Edge Support
Foam mattresses are not known for their edge support; in fact, it is often one of the main issues customers have when moving from traditional innerspring mattresses to foam. According to the testing conducted by third-party engineers (commissioned by us), the Endy mattress ranks below average in this regard, rated at 4.3 / 10 on the edge support scale.
Motion Isolation
Motion isolation is usually very good in foam mattresses and one of the main reasons couples make the switch from innerspring to memory foam. According to the testing conducted by third-party engineers (commissioned by us), the Endy mattress performed above average, ranking at 6.9 / 10 on the motion isolation scale.
Bounce
Due to the fact that motion isolation for foam mattresses is generally very good, bounce is generally very low. According to the testing conducted by third-party engineers (commissioned by us), the Endy mattress sits at 2.5 / 10 on the bounce scale.
Endy Mattress: Price
Twin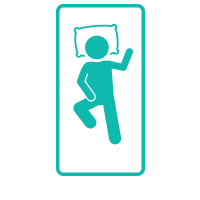 Twin XL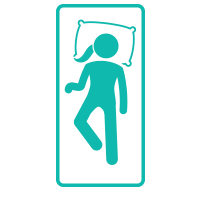 Double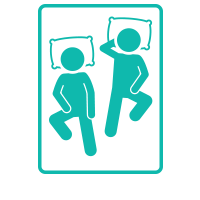 Queen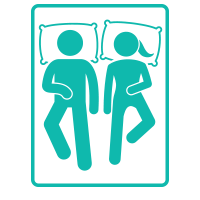 King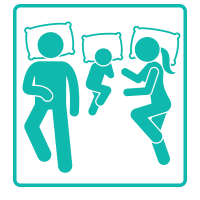 Cal King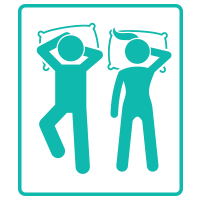 Endy Mattress: Overview
| Overview | Endy |
| --- | --- |
| Price (Queen) | $850 CAD |
| Available in: | Canada |
| Made in: | Canada |
| Trial length: | 100 nights |
| Warranty: | 10 years |
| Number of layers: | 3 |
| Cover materials: | Polyester; Lycra |
| Machine washable: | No |
| Feel: | Medium-firm |
| Firmness: | 6.4 / 10 |
| Edge Support | 4.3 /10 |
| Motion isolation: | 6.9 / 10 |
| Bounce: | 2.5 / 10 |
Who buys Endy mattresses?
Remember, Mattress-Reviews.com is owned, operated, and paid for by Novosbed Inc. and advertises the
Novosbed
,
Douglas
,
Recore
,
Brunswick
, and
Logan & Cove
 mattress brands. The following is strictly our competitive opinion:
---
The Endy mattress appeals mostly to mid-market mattress buyers looking for a bed-in-a-box at a low price point. According to their marketing materials, Endy uses average quality foam and an above-average cover. It looks very similar to other beds on the market but is significantly cheaper. Our analysis suggests that many Canadians may consider it a soft mattress.
One of the undeniable strengths of the Endy mattress is its Canadian identity. Since it has spent millions of dollars on building brand awareness, it might be one of the only Canadian bed-in-a-box mattress brands that shoppers can identify. For those wishing to learn about other bed-in-a-box makers based in Canada, we recommend our List of Canadian Mattress Brands.
Buy Endy if you want:
A medium-firm feel

Plenty of "hug"

A Canadian-made mattress