Disclaimer: We are owned and operated by GoodMorning.com. We hire 3rd-party engineers and use public data to rate mattresses on over 30 criteria that we believe are important. Brands we own – Apollo, Brunswick, Cherry, Douglas, Juno, Logan & Cove, Novosbed, Podium, and Recore – are reviewed and advertised where indicated. Views expressed here are our opinions only. Full details.
Made In
United States
Made In
United States
Disclaimer: We are owned and operated by GoodMorning.com. We hire 3rd-party engineers and use public data to rate mattresses on over 30 criteria that we believe are important. Brands we own – Apollo, Brunswick, Cherry, Douglas, Juno, Logan & Cove, Novosbed, Podium, and Recore – are reviewed and advertised where indicated. Views expressed here are our opinions only. Full details.
Avocado Green Mattress Review (2023)
Avocado Green is an organic hybrid mattress made in Los Angeles, California.
Optional Pillow-Top Upgrade
Delivered in a Box
Certified Organic Materials
Key Features
5 support zones
Tufted by hand
Heavy-duty handles
Carbon-negative company

25-year limited warranty

1-year trial

GOLS certified organic latex
GOTS certified organic wool
Does Buying the Avocado Green Mattress Make Environmental and Economic Sense?
It's no secret that you're at your best when you're well-rested. You've likely noticed a difference in attitude, productivity, or overall well-being depending on how much sleep you got the night before. That's what makes mattress shopping so crucial; it's not just a one-time investment for your bedroom, it's an investment in your future self, each and every day.
So, is the Avocado Green mattress going to offer you the best return on your investment?
Let's begin our consideration with pricing. For the purpose of this review, we purchased the standard version of the Avocado Green mattress (without the pillow-top upgrade). This standard mattress sells for $2,799 CAD for a queen size. This is a bit of a jump from other online mattress brands like Logan & Cove. L&C also includes some natural materials in its construction, but costs only $1,299 CAD. So, what would spending another $700 with Avocado get you?
Two things come to mind: Avocado has one of the longest (albeit strictest) sleep trials available at 1 year, plus, a 25-year warranty to boot. Does that mean you're going to have a better sleep? Not necessarily, but some added peace of mind won't hurt.
You'll also get a mattress made from certified organic materials such as latex, wool, and cotton. These materials are all sourced from Avocado-owned farms in India and Guatemala. Organic farming methods are often more costly than traditional ones. This could explain why the Avocado Green mattress costs so much more than similar bed-in-a-box mattresses.
One downside of Avocado's material choices is that you'll miss out on all the advancements that have helped make modern mattresses the best they've ever been. It uses no cooling technology, has only mid-range motion isolation, and a lot of bounce.
To better understand how Avocado Green might feel to you, we've commissioned third-party engineers to test the Avocado Green mattress under the same controlled conditions as all mattresses on our list of Best Mattresses. You can see the results of that testing and more, just below.
You'll Like This Mattress If You Want...
A firm sleep surface

Organic construction materials 

Rigid edge support

Bouncy springs

A mattress without added flame retardants
Skip Avocado If You...
Prefer an all-foam mattress

Want a soft or medium-plush bed

Want pressure point relief 

Want to spend less than $1,500 CAD

Want a mattress made in Canada
You May Prefer – Logan & Cove
| | Logan & Cove | Avocado |
| --- | --- | --- |
| Price (Queen) | $1,299 | $2,799 |
| Made in Canada | | |
| Multiple Firmness Options | | |
| Motion Isolation | 6.9/10 | 5.9/10 |
| Edge Support | 8/10 | 7.3/10 |
| Overall Rating | 9.2/10 | 6.2/10 |
OUR BIGGEST OFFER EVER!
FREE Bedding Bundle ($400 Value for Queen Size) and 50% OFF Down Alternative Pillows with Mattress Purchase.
Sale ends June 7th. Terms apply.
Table of Contents
Jump to any section by clicking the links below:
First Impressions: Straight Out of the Box
The Arrival 
The Avocado Green mattress is available for purchase online and is delivered free of charge throughout most of the United States and Canada. Although the box was a little worse for wear, the mattress we ordered arrived safe and sound.
The Unboxing
Avocado Green is straightforward to unpack. Simply open the top of the box, tilt it over and roll out the compressed mattress. Once out of the box, it will need to be removed from its protective plastic wrap. The unwrapped mattress should fully expand within a few hours.
Because Avocado uses natural materials, these mattresses can be heavier than their all-foam counterparts and may require two people to lift safely. If you need assistance with unboxing, Avocado offers an optional in-home delivery and setup service for an additional fee between $249–$899.
The Look 
The Avocado Green mattress has a fairly minimalist aesthetic. It sports a cream-white top and side walls surrounded by a dark "avocado green" coloured trim. There are four sewn-in handles to help make rotating the mattress easier (rotating your mattress every month is required during Avocado's sleep trial). On top of the mattress, you'll notice a series of tufted rosettes that bind the inner layers together for increased durability.
The Feel 
Avocado describes its Green mattress as medium-firm, which might sound like an understatement once you've given it a test run. The mattress, being as firm as it is, is ideal for those who value back support more so than shoppers looking for cushioning relief from back pain. Firm mattresses put most of the pressure on the sleeper's skeletal structure, letting muscles relax and encouraging better posture. If you're looking for a mattress with more pressure-point relief, the Logan & Cove Medium Plush mattress might be more your speed.
Official Test Results: How Do Engineers Rate the Avocado Green Mattress?
The following results were determined by licensed 3rd-party engineers, commissioned by us:
To be able to accurately rate and compare the performance of the mattresses reviewed on this website, it was necessary to hire licensed 3rd-party engineers. Their independence and operating standards help to ensure the results remain unbiased, valid, and reliable. Each mattress was evaluated using the same strict methodology to protect the overall integrity of the results. The full report is linked below and has been given the official stamp of approval from an APEGA-certified engineer operating under a strict ethical code of conduct.
*Be advised: Mattress testing conducted outside of this professional standard poses a greater risk of validity errors or reviewer bias.*
How Our Engineers Test Each Mattress:
| Test Scores | Avocado Green |
| --- | --- |
| Firmness: | 7.6 / 10 |
| Edge support: | 7.3 / 10 |
| Motion isolation: | 5.9 / 10 |
| Bounce: | 6.3 / 10 |
Looking for a firmer mattress? This might be it. Avocado gives their Green mattress a 7/10 for firmness and the engineered testing we commissioned produced a similar result, 7.6/10. This is suitable for individuals who find medium mattresses too soft. However, if you're around the 150 lb mark or under, you might find this too firm for your body type.
Some mattress suppliers, like Logan & Cove, offer multiple firmness options for no extra charge. Avocado does offer a pillow-top upgrade, but it will cost you another $500–$1,000 for that extra cushioning.
If you spend a lot of time in bed, especially sitting on the edge of the mattress, the Avocado Green provides ample edge support. It scored a 7.3/10 in our engineered testing for edge support, which means you should be able to enjoy edge-of-your-seat entertainment without having to worry about any permanent bowing.
Does your partner or pet toss and turn constantly in bed, keeping you awake? If so, a mattress with a good motion isolation score is what you're looking for. The Avocado Green scored 5.9/10 for motion isolation, which may be less than desirable if you're a sensitive sleeper.
If motion isolation is important to you, you may want to consider the Logan & Cove Luxury Firm mattress. It has a similar firmness level to the Avocado Green, better edge support, and even better motion isolation, all for nearly $700 less.
Resilient metal springs topped with latex helped this mattress score a 6.3/10 for bounce in the engineered testing we commissioned. The good thing about this type of resiliency is that you should be able to shift around in bed without sinking in or exerting too much effort. On the flipside, this might mean you'll feel more of your partner's movements throughout the night.
Mattress Construction: What's the Avocado Green Made Of?
| Construction | Avocado Green |
| --- | --- |
| Mattress height: | 11" |
| Number of layers: | 4 |
| Comfort layer: | Wool batting and ticking fabric |
| Transition layer: | 2" latex |
| Support layer: | 6″ zoned pocketed springs |
| Base layer: | 1″ latex |
| Cover materials: | Cotton |
| Machine washable: | No |
Avocado Green Mattress Layers
It's always a good idea to know what your mattress is made of, especially for an organic mattress like this one, which has 4 distinct layers. So what's really in there? Let's find out:
First layer: Organic wool, dispersed at 1 ounce per square foot. This batting layer is GOTS organic certified and sourced from India.
Second layer: 2 inches of Dunlop Latex. The material itself is sourced from India and is GOLS organic certified.

Third layer:

6 inches of metal support coils. Avocado cites that there can be up to 1,414 of these springs per Green mattress.
Fourth layer: 1 inch more of Dunlop Latex. Again, this layer is GOLS organic certified. Avocado uses farms that they own in India and Guatemala to source this material.
Avocado Green Mattress Cover
The Avocado Green mattress unfortunately does not have a removable cover, and as such, cannot be machine washed. The law label on the mattress states it is made in California with a 100% organic cotton cover.
According to Avocado, it is recommended you use an organic, micro-porous mattress protector to reduce your chance of exposure to dust mites that can live in the organic cotton cover. A queen-size, deep-pocket mattress protector from Avocado will cost you another $399.
Brand Bio: What's the Story Behind Avocado?
| Company Overview | Avocado |
| --- | --- |
| Launched: | 2016 |
| BBB Rating: | Not Accredited |
| Ownership: | Private |
| Warranty: | 25 years |
| Where to buy: | Online |
Before its creation, the founders of Avocado had a goal to find a green mattress made with natural and organic materials. Their search began in 2016, but instead of finding viable options for a sustainably created mattress, they discovered a lot of what was being marketed as "green" didn't meet their standards. Thus the need for such a mattress was found and the Avocado brand came to be.
It is Avocado's mission to provide organic and natural mattresses, pillows, and bedding while maintaining high ethical and environmental standards. Although based in Los Angeles, California, Avocado owns several farms across India. This is where they house more than 200,000 sheep and cultivate natural latex from rubber trees to be used in their mattresses. Avocado continues to ensure its products are created with renewable energy and is proud to be Climate Neutral Certified.
Delivery, Sleep Trial & Returns
| Delivery, Trials, Returns | Avocado Green |
| --- | --- |
| Courier: | FedEx |
| Shipping cost: | Free |
| Sleep trial length: | 365 nights |
| Return ease: | Company picks up |
| Additional fees: | For delivery to some remote locations and if returned by customers outside of Canada |
Avocado offers free shipping via FedEx to a majority of Canada and the United States. Because natural mattresses weigh more than most traditional mattresses, Avocado has elected to offer in-home delivery and setup services to ease the process. If you opt for in-home delivery and setup, Avocado will tack on an additional cost somewhere between $249 and $899 depending on the weight of the product purchased. These services are nonrefundable.
Avocado takes approximately 2–4 weeks to start the shipping process once your order has been placed. Although we love free shipping, this seems to be a longer-than-average lead time to receive a mattress.
While Avocado's 1-year sleep trial is longer than most mattress suppliers, it comes with stricter stipulations. Sleep trials will be considered void if you do not rotate your mattress once a month for the first six months, then once every two months afterwards. Avocado also requires a minimum number of legs on your bed frame (which varies by mattress size), and a maximum number of inches between slats. If you're excited about having 365 days to try out an Avocado mattress, be sure you've read all the fine print first.
As for returns, Avocado will pick up mattresses in suitable condition for donation as long as the law tags are still attached and you're located in Canada. Avocado requires photos of the mattress to ensure it is in appropriate condition before being donated. If you're an international customer (outside of Canada), the mattress must be returned to Avocado's service area at the owner's own risk and expense.
It is worth noting that Mattress-Reviews.com did not return the mattress and received this information via the FAQ section on the company's website.
Social & Environmental Impact
| Eco-Consciousness | Avocado Green |
| --- | --- |
| Green policies: | GREENGUARD Gold Certified®; GOLS organic certified; OEKO-TEX® Standard 100 and eco-INSTITUT® certified; Certified B Corporation |
| Social responsibility: | Some returned mattresses are donated to charity; 1% of revenues go towards vetted nonprofits |
| Box materials: | Cardboard with colored ink |
| Coil materials: | Tempered steel |
| Layer materials: | Organic wool and latex |
| Cover materials: | 100% organic cotton |
| Green manufacturing: | Carbon negative manufacturing; factories are powered by renewable energy |
Price and Size Listings: Avocado Green
Twin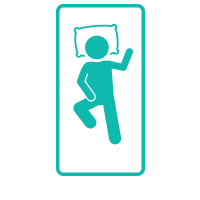 38″ x 75″ x 11″
$1,999 CAD
Twin XL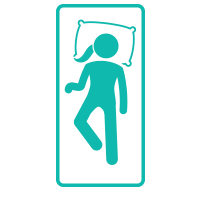 38″ x 80″ x 11″
$1,499 CAD
Double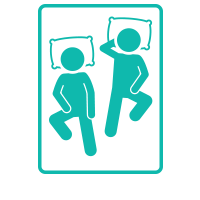 54″ x 75″ x 11″
$2,399 CAD
Queen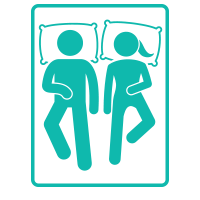 60″ x 80″ x 11″
$2,799 CAD
King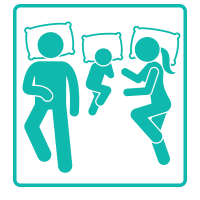 76″ x 80″ x 11″
$3,699 CAD
Cal King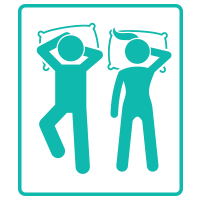 72″ x 84″ x 11″
$3,699 CAD
Rating Breakdown: How the Avocado Green Measures Up
We hire 3rd-party engineers and use public data to rate mattresses on over 25 criteria.
Where Avocado Green Gains Points
Free shipping to major metro areas

Convenient boxed delivery

150+ night sleep trial

Arranged return pickup

25-year warranty

Pocketed steel coils
Central zone reinforcement
10,000+ onsite reviews
Where Avocado Green Could Improve
Be made in Canada
Add a machine washable cover
Offer a more competitive price
Add conduit foam
Add cooling gel foam
Final Thoughts on Avocado Green
It's undeniable that Avocado has taken some major strides in its corporation to become more environmentally sustainable. Unfortunately, being a hero for the planet doesn't always translate to competitive pricing or comfort. There's plenty to appreciate about Avocado, a 1-year sleep trial and a 25-year warranty are particularly eye-catching. What we care about though, is catching some ZZZs.
If environmental stability is your number one priority when shopping for a mattress, it could be hard to find another company more certified than Avocado. However, if you're looking for an affordable bed with better test results for better sleep, some online competitors like Logan & Cove or Douglas might suit you perfectly.