Disclaimer: We are owned and operated by GoodMorning.com. We hire 3rd-party engineers and use public data to rate mattresses on over 30 criteria that we believe are important. Brands we own—Apollo, Brunswick, Cherry, Douglas, Juno, Octave, Logan & Cove, Novosbed, Podium, and Recore—are reviewed and advertised where indicated. Views expressed here are our opinions only. Full details.
Made In
Canada
Made In
Canada
Disclaimer: We are owned and operated by GoodMorning.com. We hire 3rd-party engineers and use public data to rate mattresses on over 30 criteria that we believe are important. Brands we own—Apollo, Brunswick, Cherry, Douglas, Juno, Octave, Logan & Cove, Novosbed, Podium, and Recore—are reviewed and advertised where indicated. Views expressed here are our opinions only. Full details.
Endy Hybrid Mattress Review (2023)
The Endy Hybrid is an online coil-support mattress brand owned by Sleep Country Holdings Inc.
One firmness option
Delivered in a box
Available only in Canada
Key Features
Four layers
Six sizes to choose from
13-inch height
Zoned support
Matching bedding and accessories
Free shipping, returns & pickup*
100-night sleep trial
15-year warranty
* Fees may apply for some remote locations.
Endy Unveils Its Long-Anticipated Hybrid Mattress for Sleepers Who Prefer a Softer Bed
Since the Endy mattress arrived on the scene in 2015, the Toronto-based company has stuck to selling its lone, foam-based mattress. Now cue the Endy Hybrid, the second official mattress (and fourth overall) from the Sleep Country subsidiary.
Selling for $1,250 CAD for a queen-size, the Endy Hybrid falls squarely into the mid-market price category. This price tag places Endy well above the value-priced hybrids, but only $50 below the more affordable online luxury mattresses (Logan & Cove: $999 CAD).
Previous Endy shoppers might also be excited to see that the Hybrid features zoned pocketed coils, even though this latest Endy release still hasn't adopted cooling gel foam, high-density memory foam, or the sought-after pillow top.
But what's most distinct about the new Endy is its firmness.
While most hybrid mattresses tend to emphasize firmness and support, the Endy Hybrid is one of the softest hybrid mattresses we've reviewed. Though that might turn off certain shoppers, it will be welcome news for lightweight individuals and sleepers who like the feeling of sinking into a plush mattress rather than resting on top of it. It's no surprise that the new Endy Hybrid scores higher for motion isolation than the original foam mattress.
You'll Like This Mattress If You Want…
A softer hybrid mattress for under $1,500
Good motion isolation
Zoned support
A 13″ Canadian-made mattress
A mattress delivered in a box
Skip Endy If You...
Prefer a medium-firm or firm mattress
Want a longer sleep trial
Like good edge support
Want a euro top mattress
You May Prefer – Logan & Cove
CYBER THURSDAY SALE!
Get FREE Sheets, Pillows, Pillow Protectors, and Mattress Protector with Mattress AND MORE! ($400 Value for Queen)
Sale ends November 30th. See website for details >
| | Logan & Cove | Endy |
| --- | --- | --- |
| Rating ( /10) | 9.4 | 6.6 |
| Price (Queen) | $999 | $1,250 |
| Made in Canada | | |
| Cooling Gel Foam | | |
| Trial (Nights) | 365 | 100 |
| Number of Layers | 4 | 4 |
| Warranty (Years) | 15 | 15 |
Table of Contents
Jump to any section by clicking the links below:
First Impressions: Straight out of the Box
The Arrival 
The Endy Hybrid is available for purchase online, offering free shipping within Canada's ten provinces; however, fees do apply for some remote locations. The mattress arrives within 3-10 business days in a box that requires two people to lift.
The Unboxing
Like other bed-in-a-box mattresses, Endy is simple to unpack. The white cardboard box features a pull tab across its length that facilitates unboxing. Once unboxed, the mattress fully expands to its intended 13-inch height within a few minutes.
The Look 
Like many other mid-market hybrid mattress brands, the Endy Hybrid has a Euro-top construction. The mattress shares the same two-toned cover design as its foam counterpart, with adjustment handles sewn into all four sides of the mattress and the Endy fabric nameplate adorning one of the long sidewalls. Up top, the white polyester cover is tufted in a diamond pattern to emphasize the softness of the sleep surface.
The Feel 
While Endy is softer than most of the other hybrid mattresses we have tested, the zoned coils in the centre-third of the bed add a bit of support under where most bodyweight resides. Lightweight individuals and sleepers who enjoy the feeling of sinking a bit into their mattress should feel comfortable on the Endy Hybrid.
Official Test Results: How Do Engineers Rate the Endy Hybrid Mattress?
The following results were determined by licensed 3rd-party engineers, commissioned by us:
To be able to accurately rate and compare the performance of the mattresses reviewed on this website, it was necessary to hire licensed 3rd-party engineers. Their independence and operating standards help to ensure the results remain unbiased, valid, and reliable. Each mattress was evaluated using the same strict methodology to protect the overall integrity of the results. The full report is linked below and has been given the official stamp of approval from an APEGA-certified engineer operating under a strict ethical code of conduct.
*Be advised: Mattress testing conducted outside of this professional standard poses a greater risk of validity errors or reviewer bias.*
How Our Engineers Test Each Mattress:
| Test Scores | Endy Hybrid |
| --- | --- |
| Firmness: | 5.7 / 10 |
| Edge support: | 5.5 / 10 |
| Motion isolation: | 7.2 / 10 |
| Bounce: | 5.4 / 10 |
Feel & Firmness
Hybrid mattresses are often the preferred mattress style for sleepers in search of a firm bed. That's what makes the Endy Hybrid a true novelty.
According to testing by licensed third-party engineers (commissioned by us), the Endy Hybrid earned a relatively low firmness rating of 5.7 / 10. This would classify the mattress as "medium" on the firmness scale. In comparison to the nearly two dozen hybrid mattresses we've reviewed at the time of publication, this puts the Endy Hybrid in a tie for the softest hybrid mattress we've tested so far. (The firmest mattress tested to date is the Logan & Cove Luxury Firm, with a rating of 7.7 / 10.)
The Endy Hybrid should be suitable for lightweight individuals and sleepers who prefer a softer mattress.
Edge Support
If you spend a lot of time sitting along the edge of your bed, then strong edge support can help you to rest comfortably. The Endy Hybrid earned an edge support rating of 5.5 / 10 when tested by licensed engineers (commissioned by us). This is an average rating for a hybrid mattress, and tells us that although the sidewalls of the Endy Hybrid sink a little bit when weight is concentrated along the edge of the bed, the amount of sinkage is fairly minimal.
Motion Isolation
For a hybrid mattress, the new Endy scores surprisingly high for motion isolation, earning a rating of 7.2 / 10. Endy shoppers can expect minimal motion transfer across their mattresses.
This higher-than-expected rating is the result of three design features: (1) the overall softness of the mattress; (2) the dampening layer of foam below the coil base; and (3) using shorter pocketed coils than most other hybrid mattresses, allowing for a greater proportion of foam relative to the overall height of the mattress. If reducing sleep disturbances is one of your top criteria for selecting your new mattress, you may wish to also consider a foam-based mattress, such as the top-rated Douglas brand.
Bounce
Hybrid mattresses tend to have more bounce than their foam counterparts, springing back to shape more quickly. The Endy Hybrid is no exception. With an official bounce rating of 5.4 / 10, Endy scores above average in this regard, and around middle of the pack among hybrid mattresses.
These scores mean that the Endy Hybrid offers good resilience and should be practical for customers with mobility issues, though the higher level of responsiveness might occasionally be disruptive for sleepers who share their bed with a partner.
Mattress Construction: What's the Endy Hybrid Made Of?
Construction
Endy Hybrid
Mattress height:
13"
Number of layers:
4
Comfort layer:
2" Endy Comfort Foam
Transition layer:
3" Polyurethane Foam
Support layers:
6" Zoned Pocketed Coils;
1.75" Polyurethane Foam
Cover materials:
97% Polyester, 3% Spandex
Machine washable:
No
Made in:
Canada
Endy Hybrid Mattress Layers
The Endy Hybrid mattress is made up of four separate layers, combining different types of foam and metal coils to create the mattress' unique feel and firmness.
First layer: Endy Comfort Foam. This layer of polyurethane is intended to provide comfort and temperature control. It has an open-cell structure, which is an increasingly standard feature among modern mattresses. However, unlike some of its competitors, Endy does not have cooling gel, vertical air channels, or conduit materials in its top layer for added temperature regulation. Foam density: Unspecified.
Second layer: Polyurethane foam. This transition layer works with the comfort layer above to provide an additional level of support while helping the mattress to conform to your body's shape. Foam density: Unspecified.
Third layer: 6 inches of zoned steel coils. A layer of pocketed steel coils makes up the main support layer of the Endy Hybrid mattress, which also helps with motion isolation. The centre-third of the mattress features thicker coils than the other two ends of the bed, which assists with lower-back support and alignment. Of note: The 6″ pocketed coils used in the Endy Hybrid are two inches shorter than what is common in most other bed-in-a-box hybrid mattresses.
Fourth layer: Polyurethane foam. This final layer of foam rests beneath the coil layer to add nearly two inches of height to the mattress. Foam layers of this size are not commonly used below the spring unit as they can create instability to the mattress. Foam density: Unspecified.
Of Note: Upon dissection of the mattress, it was discovered that there was no glue or attachment of any kind to secure the upper foam layers to the full perimeter spring unit. This may result in drifting layers over time if the mattress is mishandled.
Endy Hybrid has a cover design that emphasizes the softness of the mattress. The entire sleep surface is covered with white quilted fabric made mostly from polyester and padded with foam and polyfill for a plush feel. Unlike some of its direct competitors in the hybrid market, the Endy does not incorporate cooling or moisture-wicking materials into its cover lining; however, these exclusions help to keep the total cost in check.
The grey sidewalls of the Endy Hybrid are also made exclusively from polyester and feature sewn-in adjustment handles. Customers should note when transporting the mattress that these handles are intended for adjusting the position of the mattress;  any tearing or damage to the handles is not covered under the manufacturer's warranty.
Care Instructions
Please note that the cover of the Endy Hybrid is not removeable. The company recommends spot cleaning the mattress with a damp cloth and mild detergent as necessary, noting that contact with liquids and cleaning products can damage the foam in the mattress.
Brand Bio: What's the Story Behind Endy?
Company Overview
Endy
Model Launched:
2015
BBB Rating:
D-
(Not accredited)
Made in:
Canada
Ownership:
Sleep Country Holdings Inc.
Warranty:
15 years
(conditional)
Where to buy:
Online
Endy is a Toronto-based sleep company best known for its foam mattress-in-a-box. The Endy mattress became one of Canada's most well-known mattress brands, competing directly with popular mattresses like Douglas and Casper. Three years after selling their first mattress, Endy was purchased by Sleep Country Canada Holdings Inc., though Endy mattresses are still sold almost exclusively online.
Since the release of their first mattress, Endy has since launched three other mattress brands: the Mira mattress (2019, discontinued), the Endy Sport (2021, discontinued), and the new Endy Hybrid. The Endy foam mattress continues to be their top seller. The company also sells a collection of bedding accessories and living room furniture.
Delivery, Sleep Trial & Returns
| Delivery, Trials, Returns | Endy Hybrid |
| --- | --- |
| Courier: | UPS |
| Shipping cost: | Free shipping |
| Shipping time: | 3–10 days |
| Sleep trial length: | 100 nights |
| Return ease: | Company picks up |
| Refund: | Yes, full refund |
| Additional fees: | No |
Endy uses UPS to deliver their mattress directly to the customer throughout most parts of Canada. Occasionally, the delivery can be left on a porch or deck while the customer is away from home. Shipping is free for the majority of Canadians, and Endy customers can expect their new mattress to be delivered within ten business days.
Like many bed-in-a-box companies, Endy heavily promotes their sleep trial. This is a period where the buyer can try out the mattress at home for a few months before deciding if they want to keep it or not. At 100 nights, this sleep trial is average in length. If you choose to return your Endy mattress during the sleep trial, the company offers free mattress pickup and a full refund upon collection. It is worth noting that Mattress-Reviews.com did not complete the return process, but received this information via the Endy website.
Social & Environmental Impact
Eco-Consciousness
Endy Hybrid
Green policies:
No mention on website
Social responsibility:
Returned mattresses are donated to charity
Box materials:
Bleached cardboard;
Coloured Ink
Foam materials:
Polyurethane
Cover materials:
Polyester, spandex
CertiPUR-US®:
Yes
Green manufacturing:
Unknown
Price and Size Listings: Endy Hybrid
Twin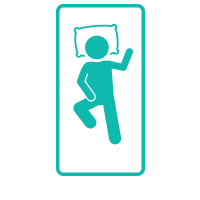 Twin XL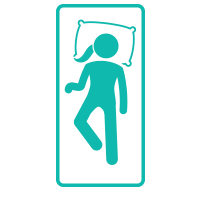 38″ x 80″ x 13″
$1,075 CAD
Double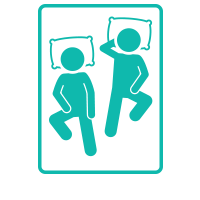 54″ x 75″ x 13″
$1,175 CAD
Queen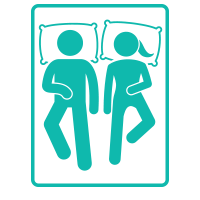 60″ x 80″ x 13″
$1,250 CAD
King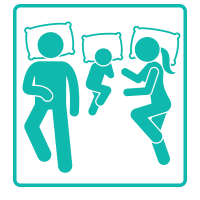 76″ x 80″ x 13″
$1,350 CAD
Cal King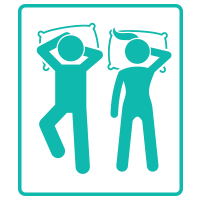 72″ x 84″ x 13″
$1,350 CAD
Rating Breakdown: How the Endy Hybrid Measures Up
We hire 3rd-party engineers and use public data to rate mattresses on over 25 criteria.
Where Endy Gains Points
Made in Canada
Free shipping to major metro areas
15-year warranty (conditional)
Convenient boxed delivery
CertiPur-US® certified foams
Above-average motion isolation
Pocketed coils with zoned support
Full refunds
Arranged return pickup
Where Endy Could Improve
Add more firmness options to choose from
Include high-density memory foam
Add pillow-top
Add cooling gel foam
Have a machine-washable cover
Collect 1,000 or more owner reviews
Final Thoughts on the Endy Hybrid
The Endy Hybrid mattress ($975+) should appeal to mattress shoppers who find most coil-based mattresses too firm and would rather sink into a plush mattress. Lightweight individuals (under 110 lbs) might especially enjoy the softer sleep surface of the Endy Hybrid, which balances support with pressure-point relief.
However, heavier sleepers and those who prefer a firmer sleep surface might be better off looking at other models.
Though the Endy Hybrid lacks certain features that many other mattresses in its price category contain (e.g. cooling gel foam, high-density memory foam, pillow top), it still provides many of the standard features that make hybrid mattresses so popular, and it manages to do so for under $1,500 CAD.
With that in mind, the Endy Hybrid earned a moderate overall rating. There are other mattresses around the same price point that manage to deliver even more value and features for the same price. The Endy Hybrid is also relatively new. Many successful mattress brands often have difficulty replicating the success of their original, top-selling product when launching a new spin-off product, and this is Endy's third attempt in this regard.
Working with new materials and manufacturing partners often takes time, as well as lots of trial and error, to find a winning recipe. And though it may turn out that Endy has found a worthy sibling to its foam mattress, it will take time and many owner reviews before we can be certain that the Endy Hybrid has earned its spot alongside Canda's top-rated hybrid mattresses.