Disclaimer: We are owned and operated by GoodMorning.com. We hire 3rd-party engineers and use public data to rate mattresses on over 30 criteria that we believe are important. Brands we own – Apollo, Brunswick, Cherry, Douglas, Juno, Logan & Cove, Novosbed, Podium, and Recore – are reviewed and advertised where indicated. Views expressed here are our opinions only. Full details.
Made In
USA
Made In
USA
Disclaimer: We are owned and operated by GoodMorning.com. We hire 3rd-party engineers and use public data to rate mattresses on over 30 criteria that we believe are important. Brands we own – Apollo, Brunswick, Cherry, Douglas, Juno, Logan & Cove, Novosbed, Podium, and Recore – are reviewed and advertised where indicated. Views expressed here are our opinions only. Full details.
Nectar Mattress Review (2023)
The Nectar is a medium-soft, all-foam mattress. Nectar mattresses are manufactured in the USA with foams sourced from China and Mexico. Nectar entered the Canadian Market in late 2022.
Free Shipping
Long Sleep Trial
Long Manufacturer Warranty
Key Features
12″ height
3-layer construction
Gel-infused memory foam
High-density memory foam

Heat-absorbent polyethylene

Shift-resistant lower cover
CertiPUR-US® certified foams
Available financing
Can Nectar Sleep Through These Real Customer Reviews?
For better or worse, an unforgettable buying experience typically boils down to three key factors: price, quality, and customer service. If a mattress company can nail this trifecta, it should be able to serve up sweet dreams night after night. With those criteria in mind, how does mattress retailer Nectar measure up?
Nectar does a great job promoting how many mattresses they've sold and has a number of (paid-for) affiliate reviews raving about their product. However, we've heard a different story where Nectar isn't in control of the narrative. Reviews on sites like Trustpilot, The Better Business Bureau, and Reddit highlight concerns real customers have faced when dealing with Nectar. At this time, 84% of customers who reviewed Nectar on Trustpilot awarded them only 1/5 stars.
Having just entered the Canadian market at a cost of $899 CAD for a queen-size mattress, Nectar appears comparable to well-established Canadian brands like Douglas (which actually costs about $100 less at $779 CAD for a queen). Unlike Douglas however, Nectar's mattresses may not all be made fresh to order. The mattress we received for this review spent nearly nine months in its box before being shipped to us. This was odd considering Nectar states that mattresses which haven't been opened within 90 days of delivery are "misused and are ineligible for warranty claims and returns."
We commissioned the same third-party engineered testing for the Nectar mattress as we have for all products on Mattress-Reviews.com. Unfortunately, this is where we uncovered more setbacks with the Nectar mattress. Despite being advertised as medium-firm, it scored only 3.4/10 for firmness, more akin to a medium-soft mattress. Additionally, it tallied just 1.9/10 for edge support. Judging by these ratings, if you have body aches, back pain, trouble getting out of bed, or sit on the edge of the bed often, we can't guarantee you'll be pleased with the Nectar mattress.
You'll Like This Mattress If You Want...
A medium-soft mattress

A long sleep trial
A long warranty
CertiPUR-US® Certified Foam
Skip Nectar if You'd Prefer a Mattress That...
Table of Contents
Jump to any section by clicking the links below:
First Impressions: Straight Out of the Box
The Arrival 
The Nectar mattress is available for purchase online and at several retailers across the United States and Canada, including Macy's, Mattress Firm, and The Brick. For the purposes of this review, we purchased the mattress online from Nectar USA. In the past, Nectar shipped compressed mattresses in a bag but has caught up with its competitors and now uses a box for delivery.
The Unboxing
It's a straightforward process to unbox the Nectar mattress. To begin, open the top of the box, tilt it over, and let the compressed mattress slide out (it might take a couple of good pulls to get it all the way out). Once the mattress is removed from the box, carefully cut open the protective plastic wrap and you'll see the mattress begin to decompress.
The Look 
The Nectar mattress is fairly unadorned, inspired by the previous generation of Tempur-Pedic mattresses. It features a couple of logos on the mattress front along with a blue features tag. The mattress cover top is patterned with a series of small diamond shapes. You'll notice a zipper on the mattress cover but be forewarned, removing the mattress cover completely will void your warranty. You can learn more details about this warranty in the Mattress Cover section below.
The Feel 
Although the diamond shapes across the mattress cover are nice to look at, they don't add much to the feel or texture of the mattress. However, the cover materials are still soft to the touch. As for overall feel, the Nectar mattress scored 3.4/10 for firmness in the third-party engineered testing we commissioned. Suffice it to say, this is a medium-soft mattress.
Official Test Results: How Do Engineers Rate the Nectar Mattress?
The following results were determined by licensed 3rd-party engineers, commissioned by us:
To be able to accurately rate and compare the performance of the mattresses reviewed on this website, it was necessary to hire licensed 3rd-party engineers. Their independence and operating standards help to ensure the results remain unbiased, valid, and reliable. Each mattress was evaluated using the same strict methodology to protect the overall integrity of the results. The full report is linked below and has been given the official stamp of approval from an APEGA-certified engineer operating under a strict ethical code of conduct.
*Be advised: Mattress testing conducted outside of this professional standard poses a greater risk of validity errors or reviewer bias.*
How Our Engineers Test Each Mattress:
| Test Scores | Nectar |
| --- | --- |
| Firmness: | 3.4 / 10 |
| Edge support: | 1.9 / 10 |
| Motion isolation: | 5 / 10 |
| Bounce: | 3.6 / 10 |
The Nectar mattress scored only a 3.4 out of 10 for firmness. Although a mattress should feel plush, it should also offer enough support to properly align your spine. In addition, if your mattress is too soft, you could overheat due to a lack of airflow and breathable surface area.
Mattresses with low firmness ratings like the Nectar are sometimes unbalanced, as one sleeper will start to sink towards the heavier partner over time. If you're looking for a mattress that has a soft, cushiony feeling but with ample support, check out the Douglas mattress, which earned a true medium-firm rating of 6.6/10.
One of the shortcomings of the Nectar mattress is its lack of edge support. It was only able to chalk up a rating of 1.9 out of 10 in this category. Having good edge support ensures less sagging over time and allows you to use the full surface area of your bed.
If you suffer from hip or joint pain, you'll probably thank yourself for choosing a mattress with better edge support. This will provide you with a stable base to make getting out of bed and changing sleep positions easier.
A key to rejuvenating rest is eliminating disturbances. Even if you're not a light sleeper who wakes up from the subtlest sounds or some extra sunlight, chances are you've woken up from your partner or pet moving around in bed. That's why so many mattress shoppers love finding a mattress with excellent motion isolation.
Unfortunately, the Nectar mattress may not be the most qualified in this category either. It scored a neutral 5/10 for motion isolation. While the mattress might absorb some movement across its sleep surface, it pales in comparison to other foam mattresses like the Douglas, which scored a peace-infused 8.3/10!
As determined by the firmness test, the Nectar mattress is quite soft. For the bounce test, it received a score of 3.6/10. This tells us that the Nectar mattress won't quickly rebound from pressure but rather sink in when you reposition yourself in bed.
Seniors and sleepers who suffer from body aches might find a mattress with a better bounce rating to their liking. The higher the bounce rating, the easier it is to change sleeping positions. A mattress with good bounce allows you to "spring" yourself into a different position rather than feeling stuck in the foam.
THINKING ABOUT AN ADJUSTABLE BED?
Take your mattress to the next level of comfort. Podium gives you more features and more convenience, all at a simply unbeatable price!
Mattress Construction: What's the Nectar Mattress Made Of?
| Construction | Nectar |
| --- | --- |
| Mattress height: | 12" |
| Number of layers: | 3 |
| Comfort layer: | 2" gel memory foam |
| Transition layer: | 3" conventional foam |
| Base layer: | 7″ conventional foam |
| Cover materials: | 90% Polyester, 5.5% Nylon, 4.5% Polyethylene |
| Machine washable: | No |
The Nectar mattress has three layers that make up its internal construction.
First layer: 2 inches of gel-infused memory foam. This top layer is designed to be a soft foam that contours to your body as you sink into the mattress.
Second layer: 3 inches of conventional foam. This layer is designed to offer bounce and be responsive to pressure, but the third-party testing we commissioned implies it might not be super effective.

Third layer:

7 more inches of conventional foam. This is the support layer that acts as a base for the mattress. 
One limitation of the Nectar mattress that stands out is its mattress cover and related warranty. Whether it's misleading or simply an oversight, there appears to be conflicting information from Nectar on how to care for your purchase.
The tag on the front of the mattress includes a picture of a washing machine that says, "washable cover." That must mean you can remove the cover to clean it in the washing machine, right? Wrong. Nectar's warranty clearly states: "This Mattress Warranty does not cover: Any Mattress that has had the cover removed for any reason (removing the Mattress cover will void this warranty)."
You'll have to meticulously spot-clean the mattress cover when needed, as stated in the care instructions. So why does Nectar include that washing machine logo?
As for appearance and materials, the bottom and sidewalls of the Nectar mattress are a solid charcoal color with a flat-white sleep surface. The cover is made of a poly-blend and includes polyethylene fibres.
If you're looking for a mattress that doesn't require scouring every line of fine print to ensure you're making a safe purchase, Douglas would suit you well. Douglas is known for its innovative CoolSense® Cover, which is actually machine washable and you won't run into any warranty-related woes by removing it.
Brand Bio: What's the Story Behind Nectar?
| Company Overview | Nectar |
| --- | --- |
| Launched: | 2017 |
| Owned by: | Resident |
| Material Origins: | Vietnam, Malaysia, China, Mexico, USA |
| BBB Rating: | Not Accredited |
| Warranty: | Lifetime Warranty |
| Where to buy: | Online and From Select Retailers |
Nectar Sleep is a mattress manufacturer out of Walnut, California. The company was founded in 2017 and is privately owned by its parent company, Resident. Nectar is one of five brands belonging to Resident, including three other mattress brands and a bathware supplier.
In 2019, Resident opened their first showroom in Las Vegas and began selling Nectar mattresses on Amazon. Three years later, Resident opened a manufacturing facility in Jeffersonville, Indiana, and decided the time was right to start selling Nectar in Canada.
Delivery, Sleep Trial & Returns
| Delivery, Trials, Returns | Nectar |
| --- | --- |
| Courier: | FedEx or UPS |
| Shipping cost: | Free |
| Sleep trial length: | 365 nights |
| Return ease: | Company pick up |
| Additional fees: | $150 shipping to the Northwest Territories and Yukon (non-refundable) |
Nectar offers free shipping to customers within the contiguous United States and now major metro areas in Canada. If you live in a remote area (like Alaska or Hawaii) you'll incur an additional shipping fee of $150 per large item. Additionally, as stated by Nectar, "Products shipped outside of the contiguous United States are not eligible for return."
The rest of the return process looks simple enough on paper but is more complex according to user reviews. If you want to return your mattress, you must call Nectar customer service to begin the process. Unfortunately, getting a hold of customer service seems to be the real issue according to some Reddit threads and customer reviews on Trustpilot.
Social & Environmental Impact
| Eco-Consciousness: | Nectar |
| --- | --- |
| Green policies: | No mention on site |
| Social responsibility: | Some returned mattresses are donated to charity |
| Box materials: | Cardboard and ink |
| CertiPUR-US® Certified: | Yes |
| Green manufacturing: | No mention on site |
Price and Size Listings: Nectar
Twin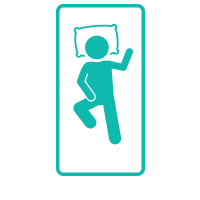 38″ x 75″ x 12″
$499 CAD
$599 USD
Twin XL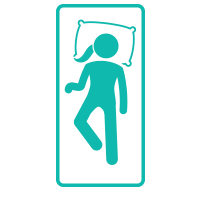 38″ x 80″ x 12″
$649 CAD
$769 USD
Double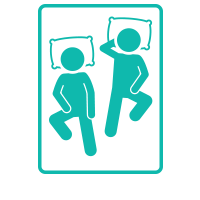 54″ x 75″ x 12″
$799 CAD
$899 USD
Queen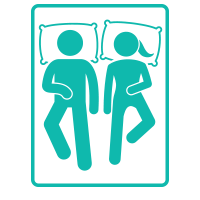 60″ x 80″ x 12″
$899 CAD
$999 USD
King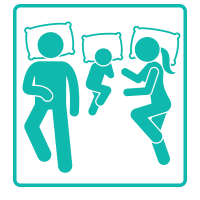 76″ x 80″ x 12″
$1,199 CAD
$1,299 USD
Cal King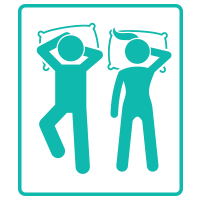 72″ x 84″ x 12″
USA Only
$1,299 USD
Rating Breakdown: How Nectar Measures Up
We hire 3rd-party engineers and use public data to rate mattresses on over 25 criteria.
Where Nectar Gains Points
Free shipping to major metro areas

Convenient boxed delivery

Extended sleep trial

Long warranty period

CertiPur-US® certified foams
Under $1,000 CAD for a Queen
High-density memory foam
Cooling gel foam
Where Nectar Could Improve
Be made in Canada
Improve edge support
Offer multiple firmness options
Add a machine-washable cover

Add perforated foam

Add conduit foam
Add polymer technology
Offer central zone reinforcement
Final Thoughts on Nectar
Nectar offers competitive prices, but that seems to be where the good news ends. Low scores from third-party testing indicate that this mattress may be far softer than the medium-firm feel Nectar claims. There also seems to be a disconnect between the product offered and customer satisfaction, as evidenced by customer reviews on Trustpilot and the Better Business Bureau.
The Douglas mattress seems to be a formidable opponent to the Nectar, holding a longstanding A+ rating from the Better Business Bureau, much higher test scores and costs $100 less. With all of this in mind, it appears the buzz around Nectar joining the Canadian marketplace isn't quite the honeypot we expected.