Disclaimer: We are owned and operated by GoodMorning.com. We hire 3rd-party engineers and use public data to rate mattresses on over 30 criteria that we believe are important. Brands we own – Apollo, Brunswick, Cherry, Douglas, Juno, Logan & Cove, Novosbed, Podium, and Recore – are reviewed and advertised where indicated. Views expressed here are our opinions only. Full details.
Made In
USA
Made In
China/Mexico
Disclaimer: We are owned and operated by GoodMorning.com. We hire 3rd-party engineers and use public data to rate mattresses on over 30 criteria that we believe are important. Brands we own – Apollo, Brunswick, Cherry, Douglas, Juno, Logan & Cove, Novosbed, Podium, and Recore – are reviewed and advertised where indicated. Views expressed here are our opinions only. Full details.
Nectar Premier Mattress Review (2023)
The Nectar Premier is an all-foam mattress made by American home goods supplier, Resident.  Nectar mattresses are manufactured in the USA with foams sourced from China and Mexico.
1-year sleep trial
Lifetime warranty
Available financing
Key Features
13″ tall
3-layers
Free shipping
Gel-infused foam
Delivered in a box
Shift-resistant lower cover
CertiPUR-US® certified foams
Available online and in select stores
Can Nectar Sleep Through Real Customer Reviews And FTC Charges?
For better or worse, an unforgettable buying experience typically boils down to three key factors: price, quality, and customer service. If a mattress company can nail this trifecta, it should be able to serve up sweet dreams night after night. With those criteria in mind, how does mattress retailer Nectar measure up?
Nectar does a great job promoting how many mattresses they've sold, and their favourable customer reviews. However, we've heard a different story where Nectar isn't in control of the narrative. Reviews on sites like Trustpilot, The Better Business Bureau, and Reddit highlight concerns real customers have faced when dealing with Nectar. At this time, 84% of customers who reviewed Nectar on Trustpilot awarded them only 1/5 stars. To top it off, Nectar's parent company, Resident Home LLC, has been charged multiple times by the Federal Trade Commission for false advertising claims.
Nectar has three mattress models available for sale, the standard Nectar Mattress, the Nectar Premier, and Nectar Premier Copper. The standard mattress is the least expensive model priced at $899 CAD, whereas the Premier is the second most expensive, selling for $1,299 CAD.  So what will spending that extra $400 get you?
Each Nectar mattress comes with a one-year sleep trial and a lifetime warranty. Although a lifetime warranty might draw your attention, it's still recommended that you swap out your mattress every 7-10 years for the sake of cleanliness and comfort. That being said, the benefits that elevate the Premier over the standard Nectar mattress, are scarce.
The Premier comes with one extra inch of gel foam, making it 13″ tall. It is important to note that there are differences between the Nectar Premier mattress available in the USA versus the Premier mattresses sold in Canada. If you're in the United States, that extra inch of foam comes with phase change materials (PCMs) to help regulate body temperature.
Even though another inch of foam with cooling capabilities is a big plus, is it really worth a more than 44% price increase from the standard Nectar mattress? At this rate, it's possible that more affordable, Canadian-made mattresses like the Douglas Alpine will give Nectar a run for its money. The Alpine also has cooling features, utilizing Polar® active temperature balancing and only costs $999 CAD.
Unfortunately, the regally titled Nectar Premier isn't without a few caveats. The Premier in particular has the lowest edge-support rating captured to date on Mattress-Reviews.com. Additionally, Nectar has been afflicted by low customer scores on public review sites (listed above). If you'd like a better understanding of the Nectar Premier, take a look through the additional details and third-party engineer testing results included below.
You'll Like This Mattress If You Want...
Less bounce
Good motion isolation

A medium-soft mattress

CertiPUR-US® certified foams
Skip Nectar Premier if You'd Prefer a Mattress That...
Table of Contents
Jump to any section by clicking the links below:
First Impressions: Straight Out of the Box
The Arrival 
Nectar Premier mattresses can be bought online or from brick-and-mortar locations throughout the United States and Canada. The mattress was conveniently delivered to our location, compressed and rolled in a box.
The Unboxing
Getting the Nectar Premier sleep-ready was as simple as opening the top of the box, tilting it over and pulling out the compressed mattress. It was wrapped with a protective plastic layer which we carefully cut open. This allowed air to rush in and decompress the mattress in a matter of minutes.
The Look 
The Nectar Premier bears a striking resemblance to the minimalist design of past-generation Tempur-Pedic mattresses. It's dressed in a dark-grey mattress cover with a white top, decorated with diamond-shaped dimples for added texture.
The Feel 
The Premier mattress has a medium-soft centre which gently cushions you as you lie down. That softness deepens as you move toward the perimeter of the mattress, offering minimal edge support. In fact, the Nectar Premier received the lowest edge-support rating of any mattress on Mattress-Reviews.com. As for the mattress cover, it feels soft and lustrous but is unfortunately not machine washable.
Official Test Results: How Do Engineers Rate the Nectar Premier Mattress?
The following results were determined by licensed 3rd-party engineers, commissioned by us:
To be able to accurately rate and compare the performance of the mattresses reviewed on this website, it was necessary to hire licensed 3rd-party engineers. Their independence and operating standards help to ensure the results remain unbiased, valid, and reliable. Each mattress was evaluated using the same strict methodology to protect the overall integrity of the results. The full report is linked below and has been given the official stamp of approval from an APEGA-certified engineer operating under a strict ethical code of conduct.
*Be advised: Mattress testing conducted outside of this professional standard poses a greater risk of validity errors or reviewer bias.*
How Our Engineers Test Each Mattress:
| Test Scores | Nectar Premier |
| --- | --- |
| Firmness: | 3.7 / 10 |
| Edge support: | 0.8 / 10 |
| Motion isolation: | 6 / 10 |
| Bounce: | 2.2 / 10 |
The Nectar Premier mattress received a rating of 3.7/10 for firmness in the third-party engineered testing we commissioned. This is considered medium-soft, despite Nectar describing it as medium-firm on their website.
Soft mattresses usually make a good first impression, cradling your body as you lie down. However, they can be problematic for heavyset sleepers. Sinking deep into a soft mattress can limit breathable surface area and lead to overheating. Additionally, soft mattresses are designed to cushion your pressure points rather than providing spinal alignment. Sleepers who struggle with back pain or overheating may want to find a firmer alternative.
At this time, the Nectar Premier has the lowest edge support rating of any mattress ever tested on Mattress-Reviews.com. It earned a score of just 0.8/10.
A mattress with sufficient edge support will allow you to use the full surface area of your mattress without sinking in too much. When you sit on the side of the Nectar Premier, however, it will compress extensively because of its poor edge support. This lack of support can also make it more difficult to get out of bed, especially for those with hip or joint pain.
Although it didn't outscore more economical mattresses like Douglas, the Nectar Premier held its own for the motion isolation test. This test shows how well a mattress can absorb vibrations and limit motion transfer from one side of the bed to the other. With a score of 6/10, the Nectar Premier should allow light sleepers to rest with fewer disturbances throughout the night.
Soft mattresses like the Nectar Premier typically perform well regarding motion isolation. If you often find yourself waking up from your partner or pets moving around, this test category will be something to pay attention to while considering a new mattress.
Most all-foam mattresses tend to offer very little bounce. They are designed to slowly conform to your body and return to their original shape over time. The Nectar Premier is no exception to this trend as it garnered a score of 2.2/10 on the bounce test.
Not all foam mattresses are the same, however. Higher-quality foams provide better responsiveness which would lead to a higher bounce rating. A bouncier mattress makes it easier to shift around in bed and you'll be less likely to feel stuck in the mattress. A lower bounce rating like that of the Nectar Premier, however, could mean you'll find it harder to push yourself up from the mattress.
Mattress Construction: What's the Nectar Premier Mattress Made Of?
| Construction | Nectar |
| --- | --- |
| Mattress height: | 13" |
| Number of layers: | 3 |
| Comfort layer: | 3" gel memory foam |
| Transition layer: | 3" conventional foam |
| Base layer: | 7″ conventional foam |
| Cover materials: | 81.5% Polyester, 10% Nylon, 8.5% Polyethylene |
| Machine washable: | No |
Nectar Premier Mattress Layers
The Nectar Premier mattress has 13″ of height distributed between three separate layers of foam.
First layer: 3 inches of gel-infused memory foam. This layer contains an extra one inch of support compared to the classic Nectar mattress and is CertiPUR-US® certified. The American version (sorry, Canada) of the Nectar Premier also has phase change material in this layer, which reacts to your body's temperature to keep you comfortable.
Second layer: 3 inches of conventional foam. Nectar calls this their Dynamic Response Layer, which is designed to provide plenty of bounce. However, the third-party engineered testing results we commissioned showed that the Premier absorbed most of the impact without rebounding much.

Third layer:

7 inches of conventional foam. This layer is the foundation of the mattress and offers the most rigid support of the three layers.
Nectar Premier Mattress Cover
Nectar is fairly conservative when it comes to designing its mattress covers. The Premier looks nearly identical to Nectar's standard mattress with the exception of a different colored features tag.
The mattress is clothed in a dark grey cover and white top. Made with a blend of nylon, polyethylene, and polyester, the mattress cover is smooth and breathable.
Even though the mattress cover has a zipper and a picture of a washing machine that says "washable cover," it's best to exercise caution when cleaning your mattress cover. The fine print on the Nectar Premier tags clearly state to spot-clean only, as removing the cover completely will void your warranty.
Brand Bio: What's the Story Behind Nectar?
| Company Overview | Nectar |
| --- | --- |
| Launched: | 2017 |
| Owned by: | Resident |
| Material Origins: | Vietnam, Malaysia, China, Mexico, USA |
| BBB Rating: | Not Accredited |
| Warranty: | Lifetime Warranty |
| Where to buy: | Online and From Select Retailers |
Nectar Sleep is a mattress manufacturer out of Walnut, California. The company was founded in 2017 and is privately owned by its parent company, Resident. Nectar is one of five brands belonging to Resident, including three other mattress brands and a bathware supplier.
In 2019, Resident opened their first showroom in Las Vegas and began selling Nectar mattresses on Amazon. Three years later, Resident opened a manufacturing facility in Jeffersonville, Indiana, and decided the time was right to start selling Nectar in Canada.
Delivery, Sleep Trial & Returns
| Delivery, Trials, Returns | Nectar |
| --- | --- |
| Courier: | FedEx or UPS |
| Shipping cost: | Free |
| Sleep trial length: | 365 nights |
| Return ease: | Company pick up |
| Additional fees: | $150 shipping to the Northwest Territories and Yukon (non-refundable) |
Like most bed-in-a-box companies, Nectar offers free shipping to a majority of metro areas in both the United States and Canada. There will be an added $150 shipping fee for folks living in more remote areas like the Canadian Territories, Hawaii, and Alaska.
Nectar's sleep trial is certainly eye-catching, giving you a full year to try out your mattress. Although most shoppers have a good idea if the mattress they purchased is right for them after about a month, this extended trial relieves any potential time constraint concerns.
Starting a return is as simple as sending an email to Nectar customer service. From there, they will help schedule a time to pick up your mattress and offer you your money back.
NOTE: Nectar products sold to American buyers outside of the contiguous United States are not eligible for return.
Social & Environmental Impact
| Eco-Consciousness: | Nectar |
| --- | --- |
| Green policies: | No mention on site |
| Social responsibility: | Some returned mattresses are donated to charity |
| Box materials: | Cardboard and ink |
| CertiPUR-US® Certified: | Yes |
| Green manufacturing: | No mention on site |
Price and Size Listings: Nectar Premier
Twin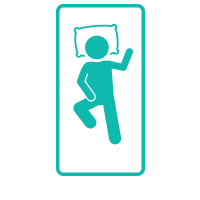 38″ x 75″ x 13″
$899 CAD
$999 USD
Twin XL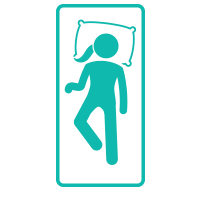 38″ x 80″ x 13″
$1,049 CAD
$1,049 USD
Double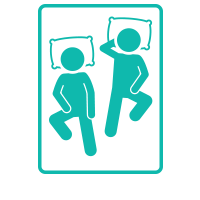 54″ x 75″ x 13″
$1,199 CAD
$1,299 USD
Queen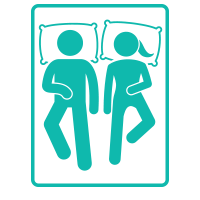 60″ x 80″ x 13″
$1,299 CAD
$1,499 USD
King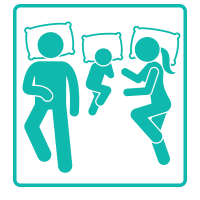 76″ x 80″ x 13″
$1,599 CAD
$1,699 USD
Cal King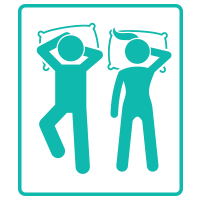 72″ x 84″ x 13″
USA Only
$1,699 USD
Rating Breakdown: How Nectar Premier Measures Up
We hire 3rd-party engineers and use public data to rate mattresses on over 25 criteria.
Where Nectar Gains Points
Free shipping

Convenient boxed delivery

365-night sleep trial

Lifetime warranty

CertiPur-US® certified foams
Cooling gel foam
Where Nectar Could Improve
Be made in Canada
Improve edge support
Offer multiple firmness options
Add a machine-washable cover

Add perforated foam

Add conduit foam
Add polymer technology
Offer central zone reinforcement
Final Thoughts on Nectar Premier
The benefits of purchasing from Nectar include a lifetime warranty and a 365-night sleep trial. However, an accumulation of poor customer reviews and a steeper price than its well-established Canadian competitors might make some mattress shoppers think twice before purchasing the Nectar Premier.
Although it made the grade when it came to qualities like motion isolation, it fell drastically short in other areas like edge support. If you're looking for an all-foam mattress with some major cooling power and favourable reviews, look no further than the affordable Douglas.