Disclaimer: We are owned and operated by GoodMorning.com. We hire 3rd-party engineers and use public data to rate mattresses on over 30 criteria that we believe are important. Brands we own – Brunswick, Douglas, Juno, Octave, Logan & Cove, Novosbed, Podium, and Recore – are reviewed and advertised where indicated. Views expressed here are our opinions only. Full details.
Overall Rating
For the purposes of this review, we tested a popular IKEA foam mattress — the IKEA Morgedal. This IKEA foam mattress is made in Mexico, retails at $459 CAD for a queen, and can be exchanged for another mattress within the 365-night trial period.
Overview
Much like its spring hybrid counterpart, the Haugesund, the IKEA Morgedal trades primarily on its low price point. 
The Morgedal has a small advantage over the Haugesund as it offers more size options. It is only available in four of the six standard sizes – Twin, Full, Queen and King. Though it has limited size options, it usually appeals to students, bargain hunters, or those looking to furnish a cabin or guest room within a budget.
Along with its low price, the Morgedal also offers solid support and above-average bounce for a foam mattress. However, the Morgedal does have its drawbacks. For one, the size limitations present additional problems for shoppers with bed frames in those non-offered sizes. The Morgedal's below-average motion isolation scores also make it less than ideal for those who sleep with pets or a partner. 
Like every IKEA mattress, the return policy is impractical. You get a full refund if the mattress is unopened and unused. If the mattress has been used, you can only exchange it. In both instances, the customer has to arrange the own transportation of the mattress to the store location. 
That being said, the final and perhaps most critical concern for price-conscious shoppers are the shipping fees. As shipping fees are calculated by postal codes, this means that the overall price of the mattress may end up being higher than initially anticipated.
For a value foam mattress that offers free shipping, sells in all six standard sizes, and has company-arranged returns, and full refunds, read our Juno mattress review. 
Pros
Priced competitively

365-day exchange period

Available in multiple firmness options

Can be tried and bought in-store

Delivered compressed and roll-packed
Cons
No free shipping

Limited size availability

Exchange-only once opened

Undisclosed country of origin
Extended time compressed before purchase
IKEA Morgedal Foam Mattress: Price
Twin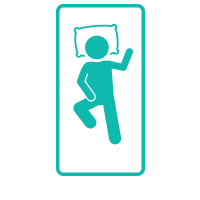 Twin XL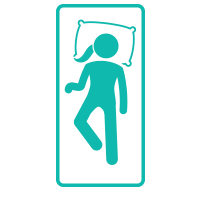 Double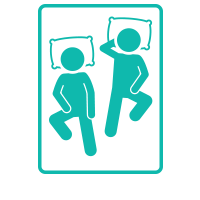 Queen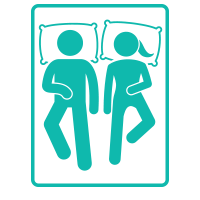 King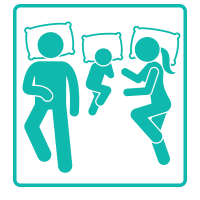 Cal King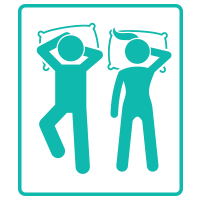 BONUS OFFER ENDS SOON!
50% OFF a Down Alternative Duvet, and 15% OFF ALL Accessories with any mattress purchase .
Sale ends October 4th. Terms apply.
Top Pick for MATTRESS UNDER $500
* * *
Starting at just $399, Juno is a Canadian-made mattress for an outstanding low price. It has one layer infused with cooling gel to keep you comfortable, and another support layer for maximum comfort. Every Juno mattress is Made in Canada and comes with a free mattress protector, 15-year warranty and 120-night sleep trial.
Table of Contents
Jump to any section by clicking the links below:
How we reviewed the IKEA Morgedal foam mattress
As with all mattress reviews and comparisons on Mattress-Reviews.com, GoodMorning.com Inc. tests major online mattress brands to continually update and improve its own products. Analyzing the builds, brands, and specifications of competitor mattresses ensures GoodMorning.com always offers the best possible value to its customers.
To provide a consistent benchmark for our tests, we commission third-party engineers to test every mattress in the exact same way. You can view the methodology of testing and the APEGA-stamped results document here.
Without further ado, our IKEA Morgedal Foam Mattress Review:
IKEA Morgedal Foam Mattress: Company Overview
Company Overview
IKEA
Launched:
1943
Price Queen:
$459 CAD
Available in:
Canada
USA
Select European Countries
Made in:
Mexico
Trial length:
365 nights
Warranty:
10 years
Where to buy:
Online, IKEA stores
Although to many North American shoppers IKEA may look and feel like a relatively modern business, the Swedish company actually got its start as a mail order company in 1943. Less than a decade later, in the 1950s, the company was already orienting itself towards furniture and self-assembly. By the '60s, IKEA was opening new stores and developing its own products. When the '80s rolled around, IKEA was expanding its reach in Europe.
Alongside its increasing market growth, the company has expanded its offerings to include kitchen equipment, child and family-oriented decor, and, as of now, bedroom furnishings that include a small collection of spring and foam mattresses.
Today, the company has continued to expand both its catalogue and its reputation with buyers as a budget-friendly home decor and furnishings company.
IKEA Morgedal Foam Mattress: Delivery, Sleep Trial, Returns
| Delivery, Trials, Returns | IKEA |
| --- | --- |
| Shipping cost: | Varies by location |
| Shipping time: | 1–5 business days |
| Sleep trial length: | 365 nights |
| Return ease: | Customer returns product to store |
| Refund: | Full refund only if unopened; exchange otherwise |
| Additional fees: | No |
IKEA uses FedEx and a variety of shipping partners to deliver directly to customers' doors throughout most of Canada. There is a shipping fee that's calculated based on your postal code. IKEA customers should also expect to pay for both Express Delivery and Click and Collect services although finding and picking up items in-store can be done at no cost. IKEA customers can expect their new mattress to arrive within 1 to 5 business days.
IKEA has what it calls a "No-Nonsense Returns Policy" as well as a mattress-specific "Love It or Exchange It" policy. Unopened mattresses in new and unused condition can be returned within 365 days with proof of purchase. For customers who do use their mattress and end up wishing to return it, IKEA has a "Love It or Exchange It" policy that allows customers to exchange their mattresses once in a 365-day period. In the event that a more expensive mattress is chosen, customers are expected to pay the difference in price. If customers choose a cheaper mattress, they will receive store credit for the difference that can be put towards future IKEA purchases.
It is worth noting that Mattress-Reviews.com did not complete the return process, but received this information from IKEA's website.
IKEA Morgedal Foam Mattress: Out of the Box
| Out of the Box | IKEA |
| --- | --- |
| Delivered in a bag/box: | Yes |
| Box dimensions: | 17" x 17" x 62" |
| Box opening: | Scissors required |
| Box/mattress fitting: | No box |
| Protection layers: | 1 |
| Expansion time: | 10 minutes (recommends 72 hours) |
Because we chose to pick up the IKEA Morgedal foam mattress in-store, there was no waiting during the delivery period and there was no damage to the packaging. 
The mattress came to us compressed in a plastic wrapper that was sealed with Velcro straps. It is worth noting that this arrangement made it easier to maneuver the mattress in its compressed form.
The IKEA Morgedal is protected with one thick outer layer of plastic that compresses the mattress into a vacuum seal that also keeps it tightly rolled in a cylinder shape. 
Customers will need to undo the Velcro straps and unroll the mattress, which will still be in its compressed form. Some helpful advice at this stage is to place the mattress bundle onto the designated bed frame. After completing this process, the mattress will be lying unrolled before you.
Next, cut the final layer of plastic. The vacuum seal now broken, the mattress will begin to decompress. Remove this final layer of plastic as the mattress expands to its full height. With the IKEA Morgedal foam mattress, full expansion took around 10 minutes, although it's recommended that customers wait roughly 72 hours before sleeping on it.
IKEA Morgedal Foam Mattress: Construction
| Construction | IKEA |
| --- | --- |
| Mattress height: | 7" |
| Number of layers: | 2 |
| Comfort layer: | 3.75" polyurethane comfort foam |
| Support layer: | 3" polyurethane support foam |
| Cover materials | 64% polyester, 36% cotton |
| Machine washable: | Yes |
| Made in: | Mexico |
The IKEA Morgedal foam mattress is a combination foam mattress. It combines foams of different densities to create a configuration that provides a reasonable amount of support.
The IKEA Morgedal is available in two firmness options: medium-firm and firm. For testing purposes, we chose the more popular configuration: Medium-Firm. According to the testing conducted by third-party engineers (commissioned by us), the Morgedal IKEA foam mattress is rated at 6.5 out of 10 on the firmness scale.
IKEA Morgedal Foam Mattress Layers
The IKEA Morgedal foam mattress contains two layers of foam. Like many of the foam mattresses on the market today, these layers work together to provide a general sense of comfort and support to sleepers.
First layer:

3.75 inches of polyurethan comfort foam. This top layer of foam provides extra softness and gentle support as you lie down. Layer density: 2.2 lb/c.u. ft.
Second layer:

3 inches of polyurethane support foam. This bottom layer gives the mattress its structure and overall integrity. Layer density: 1.7 lb/cu.ft.
Of note: The IKEA Morgedal's top cover has a fairly thick lining. This accounts for the remainder of the mattress' height.
IKEA Morgedal Foam Mattress Cover
The IKEA Morgedal has a two-toned cover. Like its spring hybrid alternative, the IKEA Haugesund, the Morgedal's cover is white on the very top with multiple sets of stitched lines running parallel to each other. The side walls of the mattress are a dark gray with white stitching creating a regular square pattern. The top cover is made from a blend of polyester (64%) and cotton (36%). The IKEA Morgedal's top cover is machine washable. 
IKEA Morgedal Foam Mattress: Environmental Sustainability
Consumers are becoming more environmentally conscious when making purchases. Retailers both in and out of the mattress industry have been incorporating more eco-friendly and ethical policies when selling products and choosing suppliers. 
GoodMorning.com Inc.
carried out a survey in February 2017, discovering that almost 
50% of Canadians
 are willing to spend more money for more environmentally friendly products. Therefore, in every review on Mattress-Reviews.com, we will highlight each mattress company's green philosophy, as well as how prominent their policies are on their websites.
Eco-Consciousness
IKEA
Green policies:
Use of recycled plastics;
sustainable forestry initiatives;
investment in renewable energy
Social responsibility:
Returned mattresses are recycled
Packaging materials:
Plastic and fabric strapping
Foam materials:
Polyurethane
Cover materials:
Polyester, Cotton
CertiPUR-US®:
No
Green manufacturing:
Emphasis on sustainable sourcing
IKEA Morgedal Foam Mattress: Feel and Firmness
| Feel & Firmness | IKEA |
| --- | --- |
| Feel: | Medium-firm |
| Firmness: | 6.5 / 10 |
| Edge support: | 6.3 / 10 |
| Motion isolation | 4.8 / 10 |
| Bounce | 6.8 / 10 |
The Morgedal is a medium-firm mattress. According to the testing conducted by third-party engineers (commissioned by us), it is rated at 6.5 / 10 on the firmness spectrum. The Morgedal Medium-Firm does have some 'hug.'
Motion isolation in foam mattresses is usually very good and one of the main reasons couples make the switch from innerspring to memory foam. According to the testing conducted by third-party engineers (commissioned by us), the IKEA Morgedal Medium-Firm performed below average in this regard, rating at 4.8 / 10 on the motion isolation scale. However, this score is still less than many other foam-based mattresses tested on this site.
Foam and latex mattresses often have lower edge support scores than their spring and hybrid counterparts. According to the testing conducted by third-party engineers (commissioned by us), the IKEA Morgedal Medium-Firm is rated at 6.3 / 10 on the edge support scale.
Due to the fact that motion isolation for foam mattresses is generally very good, bounce is generally very low. According to the testing conducted by third-party engineers (commissioned by us), the Morgedal Medium-Firm, which had a below average motion isolation score, rated 6.8 / 10 for bounce.
IKEA Morgedal Foam Mattress: Summary Table
Overview
IKEA
Price (Queen):
$459 CAD
Available in:
Canada
USA
Select European Countries
Made in:
Mexico
Trial length:
365 nights
Warranty
10 years
Number of layers:
2
Cover materials:
Polyester, cotton
Machine washable:
Yes
Green policies:
Use of recycled plastics;
sustainable forestry initiatives;
investment in renewable energy
Feel:
Medium-firm
Firmness:
6.5 / 10
Edge support:
6.3 / 10
Motion isolation:
4.8 / 10

Bounce:
6.8 / 10

Where to buy:
Online, IKEA stores
Buy an IKEA Morgedal mattress if you want:
A medium-firm mattress

A mattress that works with a very tight budget

A mattress sold by a popular brand name

A thinner mattress profile (7″)

A foam mattress with solid bounce 
Skip the
IKEA Morgedal mattress
if you want:
Free shipping

Flexible return policy

Convenient at-home sleep trials

Quality and value for your money

A Canadian-made mattress by a reputable brand

A mattress that combines maximum comfort with cooling properties to provide exceptional sleep