Disclaimer: We are owned and operated by GoodMorning.com. We hire 3rd-party engineers and use public data to rate mattresses on over 30 criteria that we believe are important. Brands we own—Apollo, Brunswick, Cherry, Douglas, Juno, Octave, Logan & Cove, Novosbed, Podium, and Recore—are reviewed and advertised where indicated. Views expressed here are our opinions only. Full details.
Made In
Canada
Made In
Canada
Disclaimer: We are owned and operated by GoodMorning.com. We hire 3rd-party engineers and use public data to rate mattresses on over 30 criteria that we believe are important. Brands we own—Apollo, Brunswick, Cherry, Douglas, Juno, Octave, Logan & Cove, Novosbed, Podium, and Recore—are reviewed and advertised where indicated. Views expressed here are our opinions only. Full details.
CYBER THURSDAY SALE!
FREE Sheet Set, Pillow(s), Pillow Protector(s), and Mattress Protector with Mattress Purchase PLUS Other Discounts! (Up To $650 Value)
Sale ends November 30th. See website for details >
Shop Now
Apollo Mattress Review (2023)
Apollo is a premium hybrid mattress combining micro-coils and copper-infused memory foam.
Note: Apollo has been discontinued and is no longer available for sale.
Made in Canada 🇨🇦
Rated #1 for Motion Isolation
Ideal for Side Sleepers
Key Features
Cooling copper & gel infusion
Moisture-wicking PolarMAX™ cover
Genuine high-density memory foam
Superior pressure-point relief
Motion isolating micro-coils
120-night sleep trial
15-year warranty
Free shipping, returns & pickup*
* Fees may apply for some remote locations.
What Do You Get When You Buy a Top-of-the-Line Mattress?
GoodMorning.com's newest mattress is its most ambitious and innovative yet. So what better name could you pick than Apollo for this 'moonshot' in mattress making?
At its core, Apollo is a classic memory foam mattress with a focus on cushioning and pressure relief. But Apollo is also a hybrid, with a layer of one-inch micro-coils. These motion-isolating coils also form a central breezeway to help keep the mattress from overheating like traditional memory foam beds.
Starting at $949 CAD, Apollo offers some of the most advanced sleep materials in a premium mattress. And it uses the same online-based approach that GoodMorning.com has perfected over the last decade. Apollo competes with other micro-coil hybrids like Simba and memory foam brands like Tempur-Pedic ($2,499+) and Serta iComfort ($1,999+) models.
How Firm Is the Apollo Mattress?
4.2 / 10*
Medium to Medium-Firm**
*According to testing conducted by 3rd-party engineers, commissioned by us.
**Based on most common responses from customer usage. 
You'll Love Apollo If You Want...
A memory foam mattress with cooling tech
Cushioning pressure-point relief and body contouring
A mattress ideal for side sleepers
A Canadian-made mattress
A lengthy sleep trial and warranty
Skip This Mattress If You...
Want a truly firm mattress with little to no give
Desire a latex or classic coil-based mattress
Reside outside of Canada
Need an RV mattress
"The quality sleep I get with this mattress is a major leap forward. I'm usually restless when I sleep, but with this one I will stay in place. Less time needed to sleep when I'm in bed and I don't need to sleep as long to get the quality that I need (almost an hour less required). Right now, it is the envy of the family as there are mattresses that my siblings purchased in the $2,000+ range but don't get the quality that this one has."
John M., Verified Buyer
04/19/20
---
Table of Contents
Jump to any section by clicking the links below:
First Impressions: Straight Out of the Box
The Arrival 
Apollo is dropped off at your door in a tall, white box. Two people can easily maneuver it into the room where you plan on setting up the mattress. In some regions, you can waive the necessary signature and have the mattress dropped off while you're away from home. Shipping is free to all major cities and many surrounding regions, though there may be a shipping fee to remote areas.
The Unboxing
Once unboxed and removed from its packaging, Apollo expands to its full, 12-inch height in no more than 30 minutes.
The Look
Unlike most hybrid mattresses, Apollo's tight-top design puts it closer in appearance to other foam-based mattresses. We can understand why: this way, Apollo buyers will experience the premium, high-density memory foam that lies directly beneath the removable top cover with little to no distortion from pillow-top tufting or other textured accents. The bottom half of the cover is stitched in an attractive, red-and-black gradient that plays to the brand's space-age themes.
The Feel
Cushioning – True memory foam mattresses like Apollo aren't meant to be firm and unyielding. Rather, as you lie on the bed, the mattress cradles and contours to your body. This sensation immediately relaxes and releases pent-up pressure across your body. This kind of surface is ideal for anyone who sleeps on their side, especially if you are prone to developing pinching pressure points or numbness in your arms or shoulders.
Support – Even though it has plenty of cushioning feel, Apollo also feels fully supportive. This is thanks to the seven inches of support foam that make up the foundation of this mattress. As another benefit, this multi-layer design also helps with alignment issues, especially for side and back sleepers. (For back sleepers, your shoulders can sink into the mattress while the rest of the foam rises up to meet the natural arch of your lower back. This contouring support can reduce strain on your lower back muscles.)
Foam responsiveness – As you roll into a new position, your body groove quickly reforms in only a few seconds, preventing the "crater" or "rut" sensation that bothers some sleepers.
Official Test Results: How Do Engineers Rate the Apollo Mattress?
The following results were determined by licensed 3rd-party engineers, commissioned by us:
To be able to accurately rate and compare the performance of the mattresses reviewed on this website, it was necessary to hire licensed 3rd-party engineers. Their independence and operating standards help to ensure the results remain unbiased, valid, and reliable. Each mattress was evaluated using the same strict methodology to protect the overall integrity of the results. The full report is linked below and has been given the official stamp of approval from an APEGA-certified engineer operating under a strict ethical code of conduct.
*Be advised: Mattress testing conducted outside of this professional standard poses a greater risk of validity errors or reviewer bias.*
How Our Engineers Test Each Mattress:
| Test Scores | Apollo |
| --- | --- |
| Firmness: | 4.2 / 10 |
| Edge support: | 3.1 / 10 |
| Motion isolation: | 8.6 / 10 |
| Bounce: | 2.0 / 10 |
The engineers gave Apollo a firmness rating of 4.2 out of 10, which means that an average-weight individual will sink slightly into the cushioning upper layers. This is the sign of a classic memory foam mattress, where body contouring and pressure relief are the desired features.
However, this firmness score is more representative of sinkage than the overall feel of the mattress.
Since Apollo feels fully supportive throughout – evidence of its robust base layers – most sleepers find Apollo to be a medium or medium-firm mattress.
Apollo earned a 3.1 out of 10 rating for edge support, which might seem low at first compared to other mattresses we've reviewed on this website. However, like the firmness rating, this score also requires some interpretation.
Above its robust base layers, Apollo has one inch of micro-coils that extend entirely across the mattress. Because they aren't walled off with long sections of rigid foam as they are in most other hybrid mattresses, this central layer allows for the easy passage of air. This creates a central breezeway that regulates temperature and keeps the mattress cool. The compression of the coils acting together with the four inches of premium memory foam above result in more overall compression than a more rigid mattress, resulting in a lower overall edge support rating. However, this is a natural result of the cushioning memory foam effect many sleepers absolutely love, and nothing to be off-put by.
Overall, the edges of Apollo sink in further for localized pressure (like sitting on the edge of the bed), but this effect is not noticeable when the weight is spread out, meaning that Apollo properly supports you even when you are lying down near the edge of the bed. For a video demonstration of someone sitting on the edge of the Apollo mattress, please see the 'Edge Support' section of the Apollo product page.
If you share your bed with a partner and you don't wish to disturb their sleep each time you shift around in bed (or have them disturb yours), then you couldn't find a more peaceful mattress than Apollo. That's no exaggeration. The engineers gave Apollo an 8.6 out of 10 rating for motion isolation. This means that Apollo is the highest rated mattress for motion isolation out of over 60 popular mattress brands tested. Rated higher than Casper. Rated higher than Tempur-Pedic Cloud Supreme. And rated higher than its closest competitor in design, Simba.
It's pretty easy to understand why Apollo ranks above all other mattress in this category. It is topped with four inches of premium memory foam and an additional layer of pocketed micro-coils. Each of these responsive layers helps to absorb and neutralize even the most subtle of movements before they can spread across the surface of the mattress. Beneath them, the seven inches of support foam provides the solid foundation required for the comfort layers to perform at the peaks of their potential.
You wouldn't expect a mattress with such a high motion isolation score to be very bouncy. And with Apollo, you'd be right!
The engineers gave Apollo a score of 2.0 out of 10 for bounce. This puts the mattress right in the same part of the spectrum as other memory foam brands, sitting between Tempur-Pedic Cloud Supreme (1.7) and the Serta Comfort TempActiv II (2.1). It's worth pointing out that Apollo sells for over $1,500 CAD less than either of those two models.
Though Apollo might not be as springy and reactive as a traditional innerspring mattress, you shouldn't be worried about getting stuck in bed. Due to its strong and supportive base layers, it is easy to move around and lift yourself up off the mattress.
Mattress Construction: What Is the Apollo Mattress Made Of?
| Construction | Apollo |
| --- | --- |
| Mattress height: | 12" |
| Number of layers: | 5 |
| Comfort layer: | 2" CopperGel™ Memory Foam |
| Transition layer: | 2" 5G Open-Cell Memory Foam |
| Coil layer: | 1" Aeroduct Pocketed Micro-Coils |
| Support layer: | 7" Dual-Layer High Density Support Foam |
| Cover materials: | Polyester, Polyethylene, Spandex, Viscose |
| Machine-washable cover: | Yes |
| Made in: | Canada |
Apollo is a rare type of memory foam hybrid. Unlike most other hybrid mattresses which have a tufted top cover and a pocket-coil base, Apollo has a foam base and central layer of micro-coils. Apollo also shares the tight-top design of other memory foam brands like Tempur-Pedic and Serta iComfort, as well as most mattress-in-a-box brands.
Apollo is a single-firmness mattress made up of five layers of foam and steel coils. Each layer has unique qualities which combine to create the distinctive comfort and performance of the mattress:
First layer: 2 inches of high-density CopperGel™ memory foam. This cushioning top layer is infused with two cooling agents – micro gel beads and antimicrobial copper. It contributes to the immediate pressure relief and slow body contouring you experience as you lie down on the mattress. Foam density: 3.6 lbs/ft3.
Second layer: 2 inches of 5G open-cell memory foam. It works with the layers above and below to reduce motion transfer. Foam density: 2.5 lbs/ft3.
Third layer: 1 inch of Aeroduct pocketed micro-coils. These individually pocketed coils provide precision pressure relief and motion isolation. Since they extend to the outer perimeter of the mattress, they also facilitate airflow throughout the mattress, helping to keep the Apollo at just the right temperature. (Early generation memory foam beds were known for overheating.)
Fourth layer: 1 inch of high-density support foam. This is the first of two similar base layers that Apollo uses to provide consistent support across the bed. This limits sinkage to the ideal depth – enough to accommodate the needs of side sleepers and curvier body types, but not so much that it puts a strain on muscles or affects proper spinal alignment. Foam density: 1.8 lbs/ft3.
Fifth layer: 6 inches of high-density support foam. While the first base layer acts as a transition between the steel micro-coils and the thicker base layer below, this larger layer makes up the foundation of the mattress. Not only does it ensure the longevity of the upper mattress layers, but it supports your body and may help you avoid waking up with unnecessary back pain. Foam density: 1.8 lbs/ft3.
Of note: The second layer is completely surrounded by a three-inch wall of edge support foam. More rigid than the interior memory foam, this feature makes it easier to sit along the edge of the mattress. It does this without affecting the comfort of the edge of the bed or creating a noticeable transition beneath the top comfort layer.
Apollo's PolarMax™ cover is worth a closer look. Made with moisture-wicking fabrics, this channelled cover also contains high-tech yarns that make the cover noticeably cool to the touch. In fact, if you place one hand on the white cover and another hand on a separate fabric, you'll notice the difference in temperature immediately. Even beneath a bedsheet, this makes for a refreshing first impression as you lie down.
Do you want to keep your mattress cover feeling clean and fresh? Apollo's top cover is removable and machine washable.
How to clean the removable top cover:
Unzip the upper portion of the cover;
Put in the washing machine on a gentle cycle;
Tumble dry on low, or air dry.
Delivery, Sleep Trial & Returns
| Delivery, Trials & Returns | Apollo |
| --- | --- |
| Courier: | FedEx |
| Shipping cost: | Free shipping |
| Shipping time: | 1–10 days |
| Sleep trial length: | 120 nights |
| Return ease: | Company picks up |
| Additional fees: | No |
Apollo uses FedEx to deliver their mattresses directly to customers' doors throughout most parts of Canada. The shipment can even be left on a porch or deck if you are away from home. Shipping is free for the majority of Canadians, but fees may apply for some remote locations. The order ships by ground from Quebec, which means you'll receive your bed in 1 to 4 days in the East and a maximum of 10 days in the West. Apollo does not ship to the United States.
How long is the Apollo sleep trial?
At 120 nights, the Apollo sleep trial is one of the longest in Canada. The company also arranges to pick up returns for free within the sleep trial period and will issue a full refund.
What happens to returned mattresses?
Returned Apollo mattresses are either donated to nearby community organizations or picked up by a local recycling partner, depending on regional restrictions.
How will the Apollo mattress arrive?
The Apollo mattress is delivered in a cardboard box about the size of a hockey bag. If there is slight wear-and-tear to the box during shipment, there is no need to worry. The mattress is fully protected from the elements with two layers of heavy-duty plastic – one to form the vacuum seal, and another to keep it tightly rolled in a cylinder shape. If there is damage to your mattress, Apollo has a very responsive customer service team that is based in Canada and available to help work out any product issues.
Can you sleep on Apollo the first night?
Yes! Apollo fully expands in up to 30 minutes and is ready to sleep on the same day it's delivered.
Social & Environmental Impact
Eco-Consciousness
Apollo
Green policies:
Manufactured using renewable energy;
Recycled cardboard;
Recycled plastic protection
Social responsibility:
Returned mattresses are donated to charity
Box materials:
Recycled cardboard (up to 85%)
Foam materials:
100% Made in Canada
Cover materials:
Polyester, Polyethylene, Spandex, Viscose
CertiPUR-US®:
Yes
Green manufacturing:
Manufactured using energy from 98.8% renewable sources
Price and Size Listings: Apollo
Verified as of: This Month | This Week | Today ✅
Twin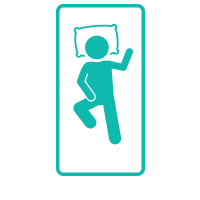 Twin XL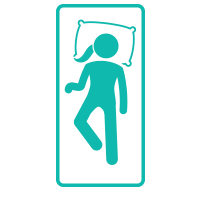 38″ x 80″ x 12″
$1,049 CAD
Double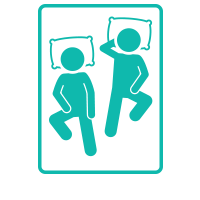 53″ x 75″ x 12″
$1,179 CAD
Queen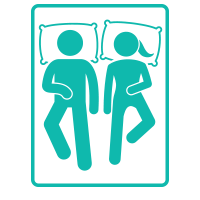 60″ x 80″ x 12″
$1,249 CAD
King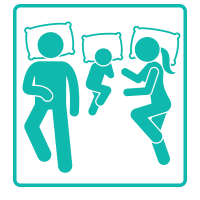 76″ x 80″ x 12″
$1,449 CAD
Cal King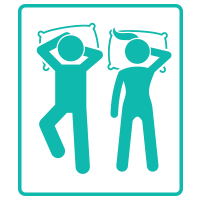 72″ x 84″ x 12″
$1,449 CAD
Ratings Breakdown: How the Apollo Mattress Measures Up
There's a reason Apollo placed so highly on our list of best mattresses. Find out why we scored Apollo as one of our top picks and where it could improve.
We hire 3rd-party engineers and use public data to rate mattresses on over 25 criteria.
Where Apollo Wins Points
Made in Canada
Free shipping to major metro areas
Above-average sleep trial period
Above-average warranty length
Convenient boxed delivery
CertiPur-US® certified foams
Cooling copper- and gel-infused foam
High-density memory foam
Pocketed micro-coils
Machine-washable cover
Best-in-class motion isolation
Full refunds
Arranged return pickup
A+ Company Rating (BBB)
Where It Could Do Even Better
Only one firmness option to choose from
Increased edge support
Increased verified review count
Final Thoughts on the Apollo Mattress
For sleepers who want an innovative and feature-rich hybrid mattress, Apollo is a compelling option. 
At $1,249 CAD for a queen size, most shoppers would not classify Apollo as a 'value mattress.' But when you consider its use of high-tech materials, superior motion isolation, and thoughtful design elements, it is an exceptional deal. To equal those features, many competitor premium mattresses cost from several hundred dollars more (Serta iComfort: $2,199 CAD), and up to thousands of dollars more (Tempur-Pedic ProBreeze: $4,849 CAD). 
Backed by made-in-Canada quality, a 120-night sleep trial, and free returns, you can feel confident Apollo will give you a supremely satisfying sleep. 
Verified Customer Reviews
This is a live feed from the Apollo product page of real reviews from real Apollo customers. The reviews below include any and all sizes, firmness options and/or versions of this product.
Visit the website to see all customer reviews or to filter by rating or topic (e.g. Firmness, Back Support, Delivery).
HAVE YOU ALSO CONSIDERED?
Spend less
Octave Vista
High-Density Memory Foam Mattress
Copper-infused gel foam and air channels
3 specialty layers / 12″ height
Machine-washable cover
Made in Canada
Starting at $599 CAD
Upgrade your Apollo
Podium
Canada's Premium Adjustable Bed
Zero-G function
Three massage modes
Head and foot controls
4 USB ports