Disclaimer: We are owned and operated by GoodMorning.com. We hire 3rd-party engineers and use public data to rate mattresses on over 30 criteria that we believe are important. Brands we own – Brunswick, Douglas, Juno, Octave, Logan & Cove, Novosbed, Podium, and Recore – are reviewed and advertised where indicated. Views expressed here are our opinions only. Full details.
Made In
Canada
Shop Now
LIMITED TIME OFFER!
FREE Classic Weighted Blanket with Mattress Purchase.
Sale ends October 4th. Terms apply.
Made In
USA and Abroad
Disclaimer: We are owned and operated by GoodMorning.com. We hire 3rd-party engineers and use public data to rate mattresses on over 30 criteria that we believe are important. Brands we own – Brunswick, Douglas, Juno, Octave, Logan & Cove, Novosbed, Podium, and Recore – are reviewed and advertised where indicated. Views expressed here are our opinions only. Full details.
LIMITED TIME OFFER!
FREE Classic Weighted Blanket with Mattress Purchase.
Sale ends October 4th. Terms apply.
Shop Now
Brunswick Mattress Review (2023)
Brunswick is a medium-firm hybrid mattress with two layers of cooling gel foam.
Zoned support
Made in Canada
Delivered in a box
Key Features
12-inch height
Euro-top design
8-inch pocketed coils
Cooling gel memory foam
Competetive low price
Free shipping, returns & pickup*
120-night trial
15-year warranty
*Fees may apply to remote locations.
Can a $999 Hybrid Mattress-in-a-Box Compete with Traditional Store Brands?
Released in 2018, Brunswick is a Canadian-made mattress designed for shoppers looking for the feel of a classic coil-based bed with the modern convenience of online shopping and hassle-free delivery.
Brunswick has four individual layers, including a cushioning Euro-top cover and eight inches of zoned pocketed coils. The hybrid design and quality materials give Brunswick a pleasing combination of pressure relief and total-body support for all sleep styles.
At $999 CAD for a queen, Brunswick is also priced well below conventional store brands, which can sell for thousands of dollars more.
You'll Like Brunswick If You Want...
A medium-firm mattress with a cushioning comfort layer

A mattress with zoned, pocketed coil support

Several layers of cooling materials

A Euro-top cover 

A Canadian-made mattress
Skip This Mattress If You...
Prefer an all-foam mattress
Want a very firm or very soft mattress
Live outside of Canada – Brunswick only ships within Canada
"My husband and I have never slept better! We have three children under the age of 3, so sleep, when we have a chance, is valuable. The Brunswick mattress gives the perfect combination of soft and firm, and the value of the mattress is impressive. We may not get much sleep but the sleep we do get is pure quality and comfort. Sometimes I take 5-10 minutes out of my day just to lay on it."
-Andrea L., Verified Buyer
02/05/21
---
Table of Contents
Jump to any section by clicking the links below:
First Impressions: Straight Out of the Box
The Arrival
Brunswick can be purchased online from the company's website or on GoodMorning.com. 
The mattress arrives at your door in a cardboard box and is shipped free of charge across Canada. In some regions, you can waive the necessary signature and have the mattress dropped off while you're away from home. For some remote locations, additional shipping charges may apply.
The Unboxing
Brunswick is simple to unpack. Once unboxed, the mattress fully expands to 12 inches in height within a few minutes, and it's ready to sleep on that same night.
The Look
The Brunswick mattress has a great, classic design. The brand's signature green check fabric is stitched just below the tufted Euro-top cover, giving the mattress a bit of fun and personality. The rest of the mattress has a plush white cover that feels soft to the touch.
The Feel
Brunswick's hybrid spring-and-foam construction gives the mattress a comfortable balance of support and cushioning. The mattress has four individual layers, including a quilted Euro-top cover with a great loft and gentle contouring.
The central zone reinforcement of the spring support core prevents excess sinkage under the hips and stomach. You should feel like you are comfortably resting on the mattress while also feeling supported where your body needs it most.
Official Test Results: How Do Engineers Rate Brunswick?
The following results were determined by licensed 3rd-party engineers, commissioned by us:
To be able to accurately rate and compare the performance of the mattresses reviewed on this website, it was necessary to hire licensed 3rd-party engineers. Their independence and operating standards help to ensure the results remain unbiased, valid, and reliable. Each mattress was evaluated using the same strict methodology to protect the overall integrity of the results. The full report is linked below and has been given the official stamp of approval from an APEGA-certified engineer operating under a strict ethical code of conduct.
*Be advised: Mattress testing conducted outside of this professional standard poses a greater risk of validity errors or reviewer bias.*
How Our Engineers Test Each Mattress:
| Test Scores | Brunswick |
| --- | --- |
| Firmness: | 6.2 / 10 |
| Edge support: | 5.8 / 10 |
| Motion isolation: | 6.7 / 10 |
| Bounce: | 5.5 / 10 |
In general, spring and hybrid mattresses are typically firmer than foam designs. At 6.2 / 10, Brunswick is considered a medium-firm mattress, meaning that you will feel gentle contouring from the sleep surface without experiencing excessive sinkage.
The Euro-top design uses a lightweight and breathable fill that conforms nicely to your body as you settle into the mattress surface. This gives that popular cloud-like feeling shoppers look for in a Euro or pillow-top design. Below the cover are layers of gel memory foam that provide a nice amount of pressure-relief.
Brunswick's three zones of pocketed steel coils are reinforced in the central third of the mattress to keep the heavier parts of your body from sinking too deeply. The coils under the neck and shoulders are lighter to prevent pain points from forming.
Coil-based mattresses are known for their edge support, especially when compared to foam beds. Additional support at the sidewalls makes getting off the mattress more comfortable. This can be especially helpful for people who may have mobility issues.
According to the testing conducted by third-party engineers (commissioned by us), the Brunswick mattress has an edge support rating of 5.8 / 10. This is above-average for a bed-in-a-box mattress, making Brunswick a safe choice for shoppers needing a bed with adequate edge support. 
With a score of 6.7 / 10, sleepers should experience very little motion transfer on the Brunswick mattress. Layers of specialty foam and individually pocketed springs limit movement spreading from one side of the bed to the other, making Brunswick a great choice for couples and delicate sleepers.
If you are looking for a mattress with a bit more bounce, you should take a close look at Brunswick. Like the name would suggest, spring (and hybrid) mattresses have a nice amount of bounce, especially compared to an all-foam design. According to the testing conducted by third-party engineers (commissioned by us), the Brunswick mattress ranked 5.5 / 10 on the bounce scale. You should feel a bit of spring back from the mattress surface, but not so much that you'll be woken up by your partner shifting in the night.
Mattress Construction: What's Brunswick Made Of?
| Construction | Brunswick |
| --- | --- |
| Mattress height: | 12" |
| Number of layers: | 4 |
| Euro-top fill: | 1/4" Dacron fiberfill |
| Comfort layer #1: | 3/4" cooling gel foam |
| Comfort layer #2: | 1" cooling gel memory foam |
| Transition layer: | 1" high-density eco foam |
| Support layer: | 8" zoned pocketed coils |
| Core encasement: | 4" perimeter foam encasement |
| Cover materials: | Polyester, hemp, spandex |
| Machine washable: | No |
Brunswick is a 12-inch hybrid mattress. By combining different materials, foam densities, and firmness levels, Brunswick has designed a configuration that offers reasonable comfort, cooling, and support. It is available in one firmness option.
Brunswick Mattress Layers
Cover fill: 0.25 inches of Dacron fiberfill. This fluffy and lightweight material fills the cover's tufting and gives the mattress its distinct shape and initial softness.
First layer: 0.75 inches of cooling gel foam. This first layer of foam is notable for its softness and heat-dissipating qualities, exactly what you want from the uppermost layer of the mattress.
Second layer: 1 inch of cooling gel memory foam. While providing additional heat regulation, the use of a thin layer of memory foam in this important placement creates some gentle body contouring helps to relieve pressure points.
Third layer: 1 inch of high-density bio foam. This is the transition layer that separates the softer, responsive layers above and the firm support of the pocketed coil base below. Since this high-density layer is more rigid than most, the mattress can achieve its medium-firm feel that the vast majority of Canadian sleepers enjoy. Had a more responsive layer been used in this position, the Brunswick mattress would have ended up feeling softer. The foam is created from a blend of traditional polyurethane and

environmentally conscious

soy oil.
Fourth layer: 8 inches of multi-tempered pocketed steel coils with a 4-inch foam encasement perimeter. This layer of individually wrapped springs contributes to the mattress's perceived firmness, support, and overall integrity. The coil design helps to minimize motion transfer because each coil compresses individually. The pocketed coils are also arranged into three distinct zones across the length of the mattress. The central third has thicker springs that take more weight to compress, while the springs on either side are lighter to allow for more cushioning. Because the majority of body weight resides in this central region, the zoned support system helps sleepers to maintain spinal alignment and reduce instances of morning back pain.
Of note:
Two layers of 0.5-inch polyfibre are also included in the construction, one on either side of the pocketed coils. This additional inch accounts for the overall 12-inch height of the mattress. The 4-inch rigid foam encasement surrounding the pocketed coils helps to enhance edge support.
Brunswick's durable cover is made from a breathable fabric blend that includes plant-derived hemp fibres, which are naturally antimicrobial and have up to 3x the tensile strength of cotton.
The Euro-top cover is tufted from end to end, which gently lifts the fabric for a soft and welcoming feel. Most notably, the green checkered gusset spans the full perimeter and gives Brunswick a bit of colour and personality. The Brunswick top cover is not machine washable but can be spot cleaned.
Brand Bio: What's the Story Behind Brunswick?
| Company Overview | Brunswick |
| --- | --- |
| Launched: | 2018 |
| Price (Queen): | $999 CAD |
| Available in: | Canada |
| Made in: | Canada |
| Trial length: | 120 nights |
| Warranty: | 15 years |
| Where to buy: | CLICK HERE |
Brunswick is part of GoodMorning.com, Canada's largest independent online mattress retailer.
Released in late 2018, Brunswick came on the heels of GoodMorning.com's successful release of Logan & Cove, the brand's first boxed hybrid mattress. Brunswick has many of the features Canadians love about Logan & Cove (zoned support, cooling foam, medium-firm feel) but at a more affordable price point.
All Brunswick mattresses are made in Canada.
Delivery, Sleep Trial & Returns
| Delivery, Trial, Returns | Brunswick |
| --- | --- |
| Shipping cost: | Free |
| Shipping time: | 3–10 days |
| Sleep trial length: | 120 nights |
| Return ease: | Company arranges return |
| Refund: | Yes, full refund |
| Additional fees: | No |
Brunswick mattresses are delivered by FedEx. Shipping is free for most Canadians, but fees may apply for some remote locations. Customers can expect to receive their new mattress within 3–10 business days. Brunswick does not ship to the United States.
How long is the Brunswick sleep trial?
At 120 nights, the Brunswick sleep trial is one of the longest in Canada. The company also arranges to pick up returns for free within the sleep trial period and issues a full refund for mattresses returned during this time.
What happens to returned mattresses?
Returned Brunswick mattresses are either donated to nearby community organizations or picked up by a local recycling partner, depending on regional restrictions.
Can you sleep on Brunswick the first night?
Yes! Brunswick fully expands in six minutes and is ready to sleep on the same day it's delivered.
Social & Environmental Impact
| Eco-Consciousness | Brunswick |
| --- | --- |
| Green policies: | Soy-based eco foam; Hemp fabric; Optimized shipping |
| Social responsibility: | Returned mattresses are donated to charity |
| Box materials: | Bleached cardboard with colored ink |
| Foam materials: | Polyurethane |
| Spring materials: | Multi-tempered steel |
| Cover materials: | Polyester, hemp, spandex |
| CertiPUR-US®: | Yes |
| Green manufacturing: | Soy-based eco foam; plant-derived fabric; optimized shipping |
Price and Size Listings: Brunswick
Twin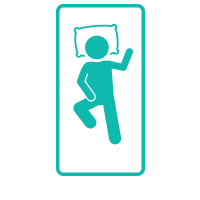 Twin XL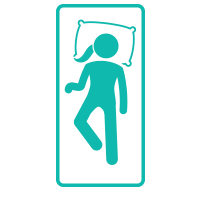 Double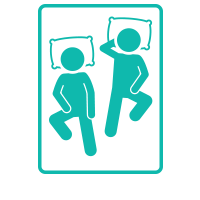 Queen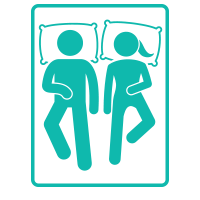 King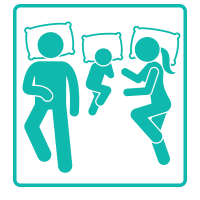 76″ x 80″ x 12″
$1,199 CAD
Cal King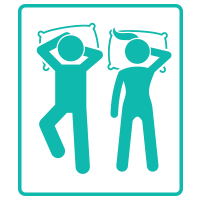 72″ x 84″ x 12″
$1,199 CAD
Rating Breakdown: How Brunswick Measures Up
We hire 3rd-party engineers and use public data to rate mattresses on over 25 criteria.
There's a reason Brunswick placed so highly on our list of best mattresses. Find out why we scored Brunswick in our top 10 best mattresses and how it could have achieved an even higher rating.
Where Brunswick Gains Points
Made in Canada
Free shipping to major metro areas
Above-average sleep trial period
Convenient boxed delivery
CertiPur-US® certified foams
Cooling gel foams
Pocketed coils
Central zone reinforcement
Full refunds
Arranged return pickup
A+ Company Rating (BBB)
Where Brunswick Could Improve
More than one firmness option to choose from
Have a machine-washable cover
Have conduit or perforated foam
Have a pillow top
Final Thoughts on Brunswick
When it comes to cost, comfort, and convenience, you can't go wrong with Brunswick. Shoppers looking for a comfortable and Canadian-made hybrid mattress should be happy with the value and quality that Brunswick provides.
One feature of note is Brunswick's zoned support (especially for the price). This is a premium feature that is often reserved for higher-priced mattresses, so it's a great value add for budget shoppers. Brunswick also performed well in the third-party engineer tests (commissioned by us), proving to have good edge support and above-average motion isolation.
With a starting price of $799 CAD for a made-in-Canada hybrid mattress, Brunswick is one of the most affordable brands in its category. We recommend Brunswick for sleepers who want the body-contouring comfort of a pillow-top mattress but require some added support to maintain proper alignment while they sleep.
Verified Customer Reviews
This is a live feed from the Brunswick website of real reviews from real Brunswick customers. The reviews below include any and all sizes, firmness options and/or versions of this product.
Visit the website to see all customer reviews or to filter by rating or topic (e.g. Firmness, Back Support, Delivery).